Whale watching onboard Axopar 28
At Eyachts we are constantly showing our boat owners the incredible activities you can do with your yacht.
Whale watching can cost upwards of $100 even $200 for a couple of hours on the water and no guaranteed sighting. If you are one of the lucky ones to own your own boat you have the ability to do this for FREE!
We took the Axopar 28 T-Top just outside of Sydney Harbour and the outcome was sensational!!!!
Watch the video above or below…
What you need to know about Whale Watching in Sydney;
From April to mid August the Humpbacks are heading north to give birth and mate in the waters of the Coral Sea. At this time of year they tend to swim constantly north at 4-5 knots (5–9 km/h) and will have regular surface intervals.
From mid August to mid December the Humpbacks are heading south to return to the Antarctic feeding ground for the southern hemisphere summer. While they will tend southwards they may swim in any direction for hours at a time, with less consistent surface intervals.
Our verdict is that winter in Sydney is the best chance you'll get to catch a sighting so get your boat ready for a funtastic time!
Subscribe for monthly boating activities…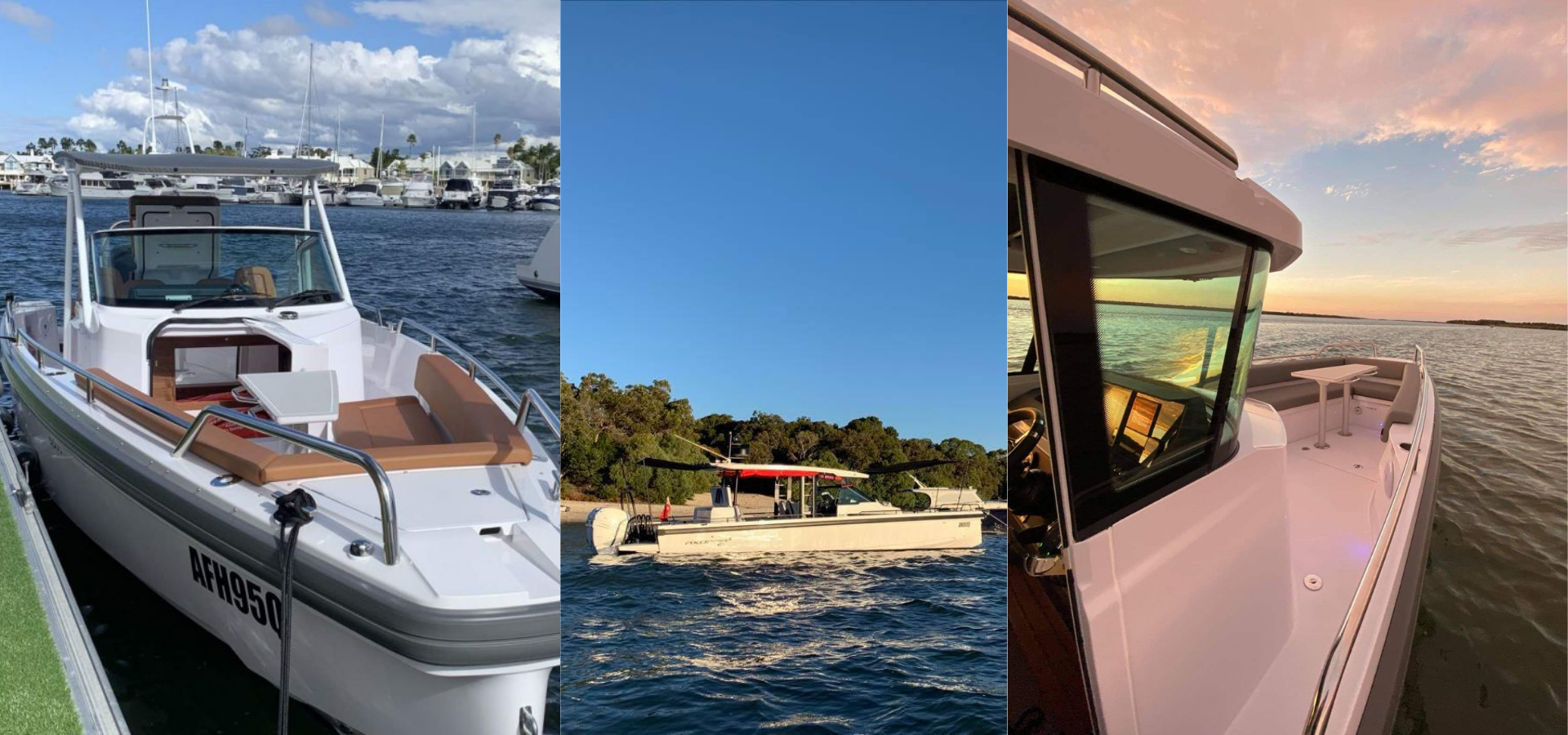 Dave owned his 28 T-Top for only 6 short months before upgrading to a 37 Sun Top and now with a 28 Cabin, so I think it is safe to say he has a bit of experience with Axopars. We thought he would be the perfect person to talk to about the various models, likes, dislikes and the adventures they have taken him on.
read more