Owning a yacht provides a huge amount of freedom and flexibility. The greatest luxury we believe is the ability to visit exclusive waterfront cafes and restaurants.
Introducing the gateway to the Whitsundays Islands and Great Barrier Reef, Coral Sea Marina located in Airlie Beach.
This is more of a starting point for your cruise as they have everything you'll need to re-stock and refuel before enjoying the awesome nature that is on offer only 30 mins to 1hr by Axopar away. Whales, sea turtles are spotted daily followed by some epic sunsets and stargazing you just cannot experience in our major cities. The beauty of Axoparing your way around The Whitsundays is you can pack so much more into a trip and see all those places you wouldn't normally explore because you just can't go that fast.
Heading to the Whitsundays? Coral Sea Marina is the perfect stop off. Whether you need food, drinks, a berth to stay or fuel top up, this marina will provide.
Contact Coral Sea Marina for berthing and bookings…
Our Eyachts team members reviewed Coral Sea Marina giving it the tick of approval.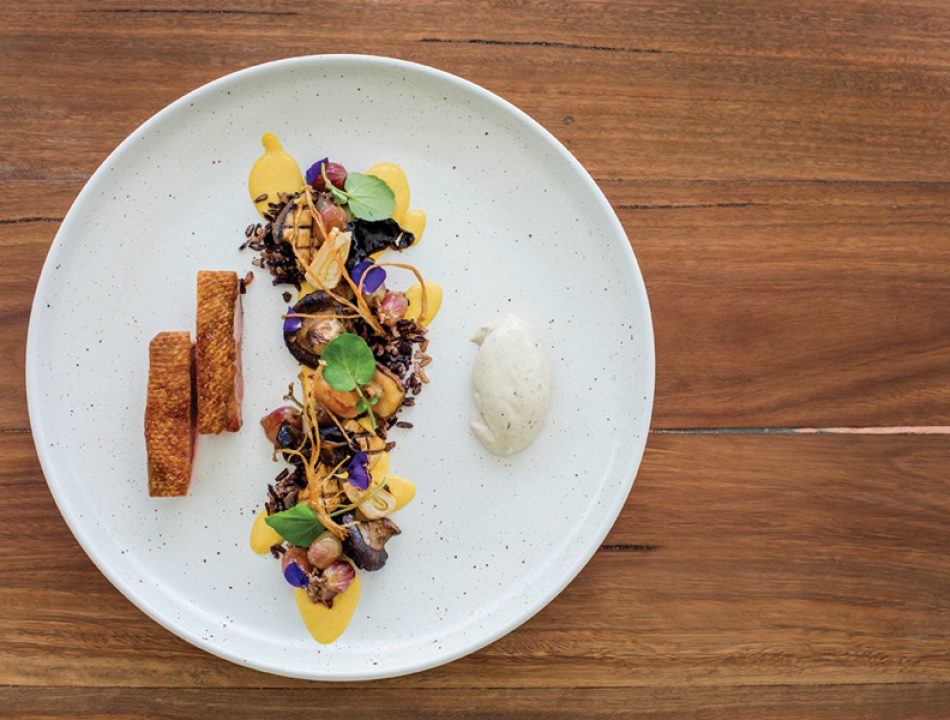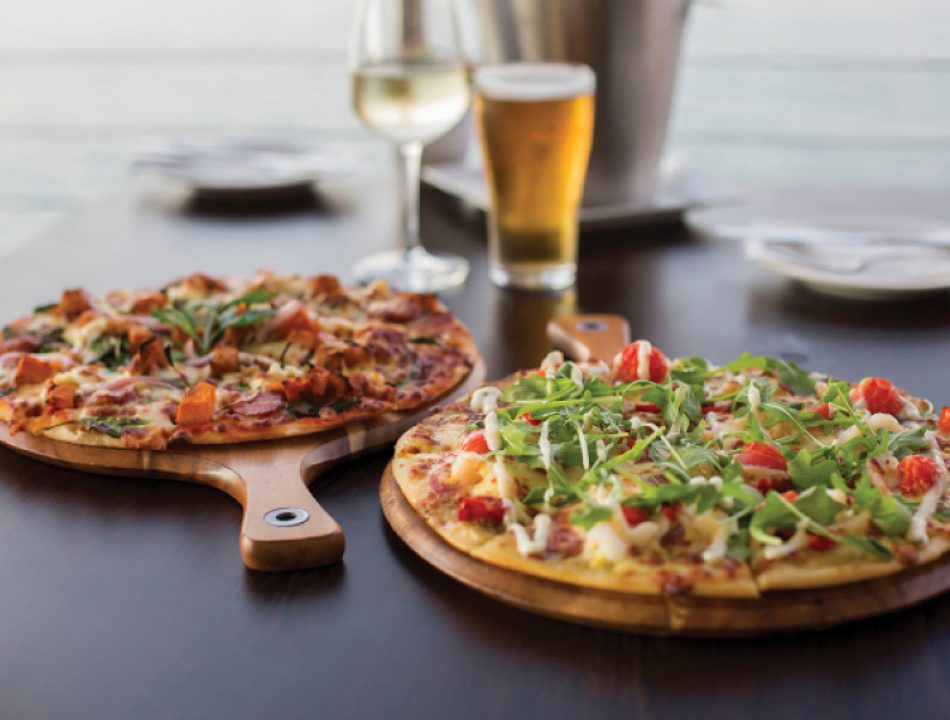 Eyachts partner Dan took the Axopar 37 Cabin to Coral Sea Marina during his stay in Airlie Beach and was pleasantly surprised.
The cafe and restaurant have everything you could ask for.
Pop in to Bohemian Raw Café or The Kiosk Café, both offering casual, relaxed café style dining serving up organic superfood bowls, freshly made sandwiches and a range of cakes and pastries. Enjoy a freshly made coffee or healthy smoothie to kick start your day.
For a spectacular lunch option try Sorrento Bar & Restaurant with it's incredible views over the Whitsunday islands from the lower deck and a range of Italian cuisine to die for. Woodfire pizzas, home-made pastas and delicious share platters, washed down with an ice-cold beer make for the perfect afternoon.
For late afternoon cocktails try The Garden Bar at Hemingway's. With a light bar menu available from 4 – 7pm daily, this is the perfect way to end the day. For those looking for a refined, yet relaxed waterfront dinner option, experience Hemingway's modern Australian cuisine. One of only two chef hatted restaurants in Airlie Beach, Hemingway's will delight the senses with it's innovative menu.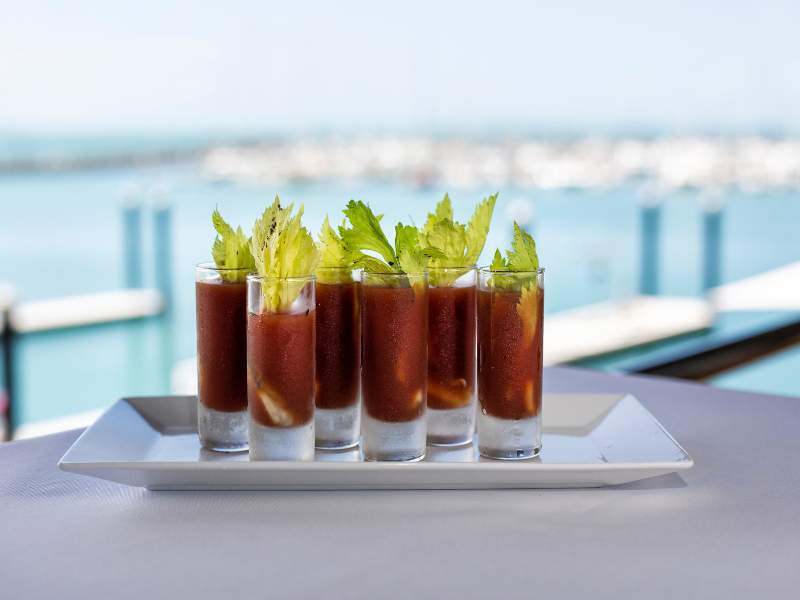 Google Reviews…
"A great marina in a beautiful location. Fantastic facilities and just at the doorstep of the most stunning islands, the Whitsunday islands. This marina is an easy walk to the centre of Airlie beach and a short taxi ride to shopping centre" Audrey Farine.
"A big marina….with a couple of restaurants and cafés – good setting. Kiosk cafe a fave. Hemingways at the South Marina has great views." Ian Hunt.
"Very large marina for a small town. Lots of boats and yachts. We departed from here to Whitsunday and outer reef sail." 刘珮瑶
Weather wise
Make sure the weather is right for your travels.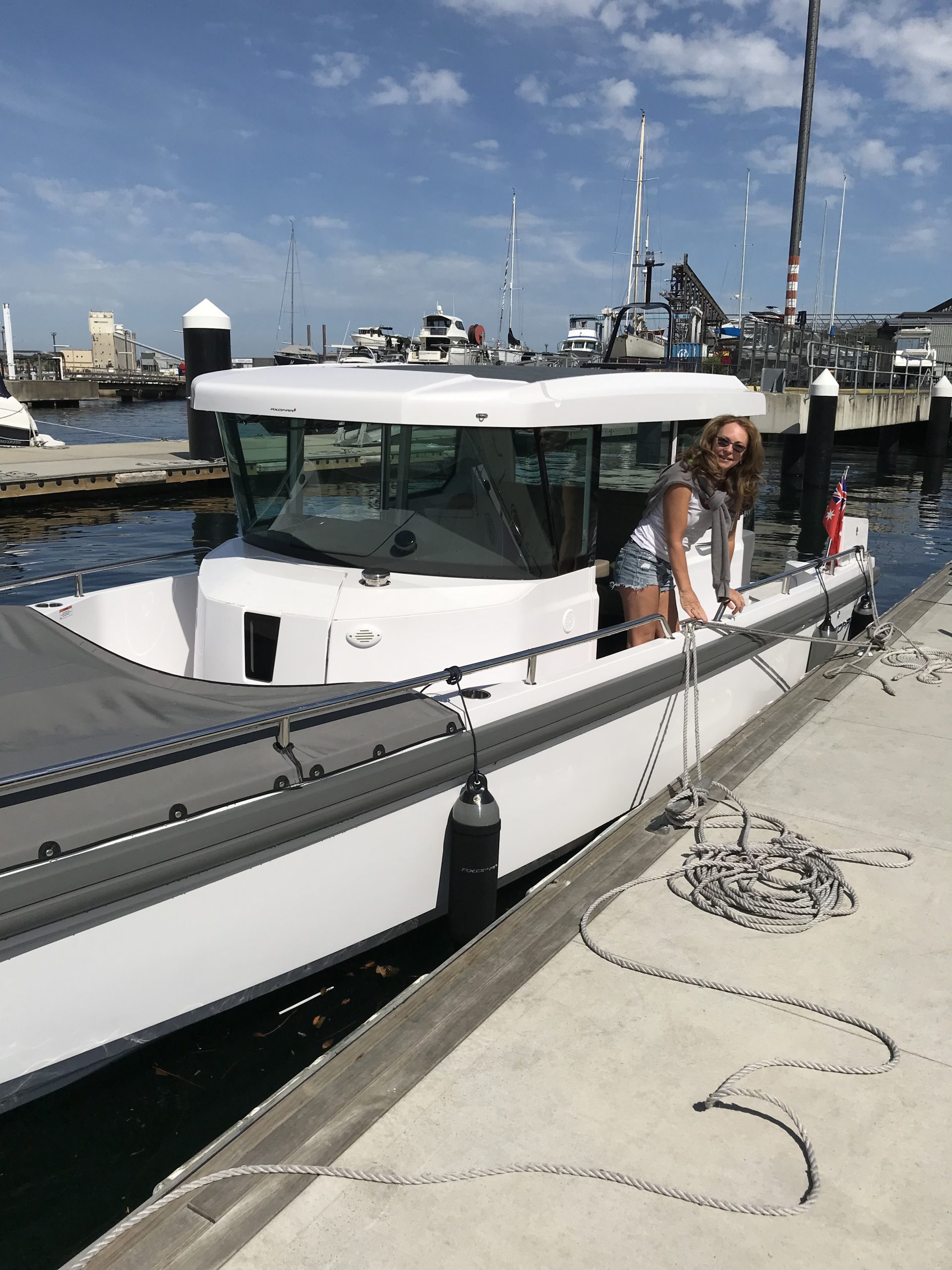 Georgie found the Axopar 28′ despite its length a well designed boat that could easily be skippered single-handedly, claiming "The Axopar is so easy to handle I can head out at any time in any condition." Georgie refers to her Axopar as a "Sexy sports car. A convertible with opening doors and roof which allow full control of the amount of sun and wind one experiences."
read more