Owning a yacht provides a huge amount of freedom and flexibility. The greatest luxury we believe is the ability to visit exclusive waterfront cafes and restaurants. So leave your car behind and dine in style…This blog introduces a new cafe in the Potts Point, Sydney.
If you are in Sydney near Potts Point and want a coffee and brunch The Lookout is the perfect place.
Free parking on the newly renovated Elizabeth Bay Marina.
Easy enough to just stop off and take a seat, if not get takeaway and dine on your boat.
Eyachts Team Members Dan and Lachie popped by the new cafe with a customer and were pleasantly surprised by the quality and reasonable prices.
If you are looking for a coffee and a sandwich on the go, this place if your best bet.
"Overall the atmosphere is sublime, the perfect positioning and view for a quick feed before heading back on the water", said Dan.
Google Reviews…
"Great coffee, friendly, efficient staff and the best sandwich I have eaten in a long time/ever in a cafe. Each ingredient had a delicate flavour added (smoked tomatoes, garlic mayo etc) and the bread was generously brushed with olive oil before toasting, which added a delicious flavour and soft crunch to the bread (I am always surprised at how many cafes serve sandwiches with no butter or olive oil, leading to a dry, boring sandwich). My dining partner similarly enjoyed his pulled chicken tacos. With aesthetically-pleasing tableware and a waterside location, this cafe is highly recommended." cm n
"Great coffee and delicious brunch options at this perfect spot by the marina. Every element of "The Works" was high quality fare with great flavours. My girlfriend also said the smashed avo was very good. My only complaint was that both plates were a little on the small side and this led to an escapee tomato! Will def be back…" Benjamin King
"You absolutely can't beat the view here! You order and pay at the counter, so I'm not sure why others have complained about the staff's attentiveness. I've found them to be very friendly and helpful! Both dishes I have ordered (one breakfast, one lunch) were excellent, and the coffee as well. My only complaint is they removed the veggie burger from the menu before I had a chance to try it!" Kate Coulman
Weather wise
Elizabeth Bay Marine is protected by the calm Potts Point, so your only concern will depend on where you are coming from…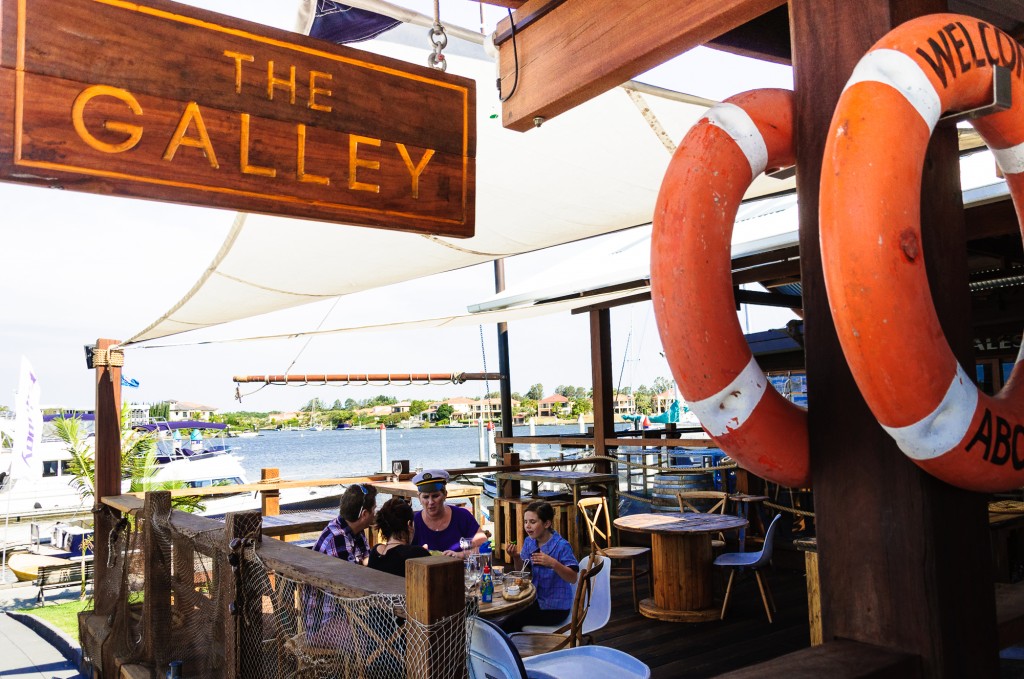 The Boat Works is a popular location for Queensland boaters for marina berths and servicing but The Boat Works also has two fabulous restaurants to stop in at if you're on the water and in the area.
read more