Sirena Interior Design – Tommaso Spadolini
When Eyachts decide to take on a new brand in our portfolio we are always looking for a cutting edge design and research the designer to ensure they are reputable and trusted. The Eyachts team were immediately drawn to the functionality and simplicity of the Sirena interior design that just makes sense. 
Interior design for the Sirena 58 and 64 is by Tommaso Spadolini. 
 The Italian designer, who represents one of the top names in Italian design and celebrated 42 years of hard work and success in the yacht industry, said,
"For me, yachts have always been, and still are, my choice in applied design; here I can bring to bear the accumulation of all our family's knowhow".
Spadolini has had a long and illustrious career but don't ask him if he has any unfulfilled design dreams up his sleeve….he'll fling open the doors of closets bursting with designs for yachts of all shapes, sizes and kinds. Sketching and designing boats is virtually an automatic reflex for him at this point. He does it everywhere: It's more a mind-set than work.
Tommaso Spadolini was born into the sector. His father, Tommaso Senior, is widely considered one of the founding fathers of modern yacht design together with Paolo Caliari, Alberto Mercati and Aldo Cichero. He was also the first architect in Italy to be given a professorship in industrial design.
"I was the youngest of five children," explains Spadolini, "so to get to spend a little time with my parents, I used to go to the yard with them on Saturdays and Sundays. My mom and dad also always took myself and my siblings out on the boat too. So that's how I got my nautical culture: through familial osmosis!"
"To me, design is all about having a vision of an object that has to serve a purpose." It can't just be designed for its own sake. It has to have a story, logic, functionality and, above all, soul. Nautical design in particular also has to follow the iron-cast rules of form and function," he explains. All Spadolini-style, of course. And that means starting out with a hand-drawn sketch before the project is developed.
The collaboration with the Lazio based shipyard continued until 1991. In 1992 Tommaso was chosen from an international pool of designers to design Fortuna, the Spanish Royal Yacht. Launched in 2000, 43 meters long, with three turbines giving her a speed of almost 75 knots, Fortuna's hull was designed by Donald Blunt's American design studio. "The superyacht reached a top speed of 74.8 knots," says Tommaso, "a very special one where I was responsible for the exterior lines, including air tunnel testing for engine ventilation."
Read More About Sirena Hull Design German Frers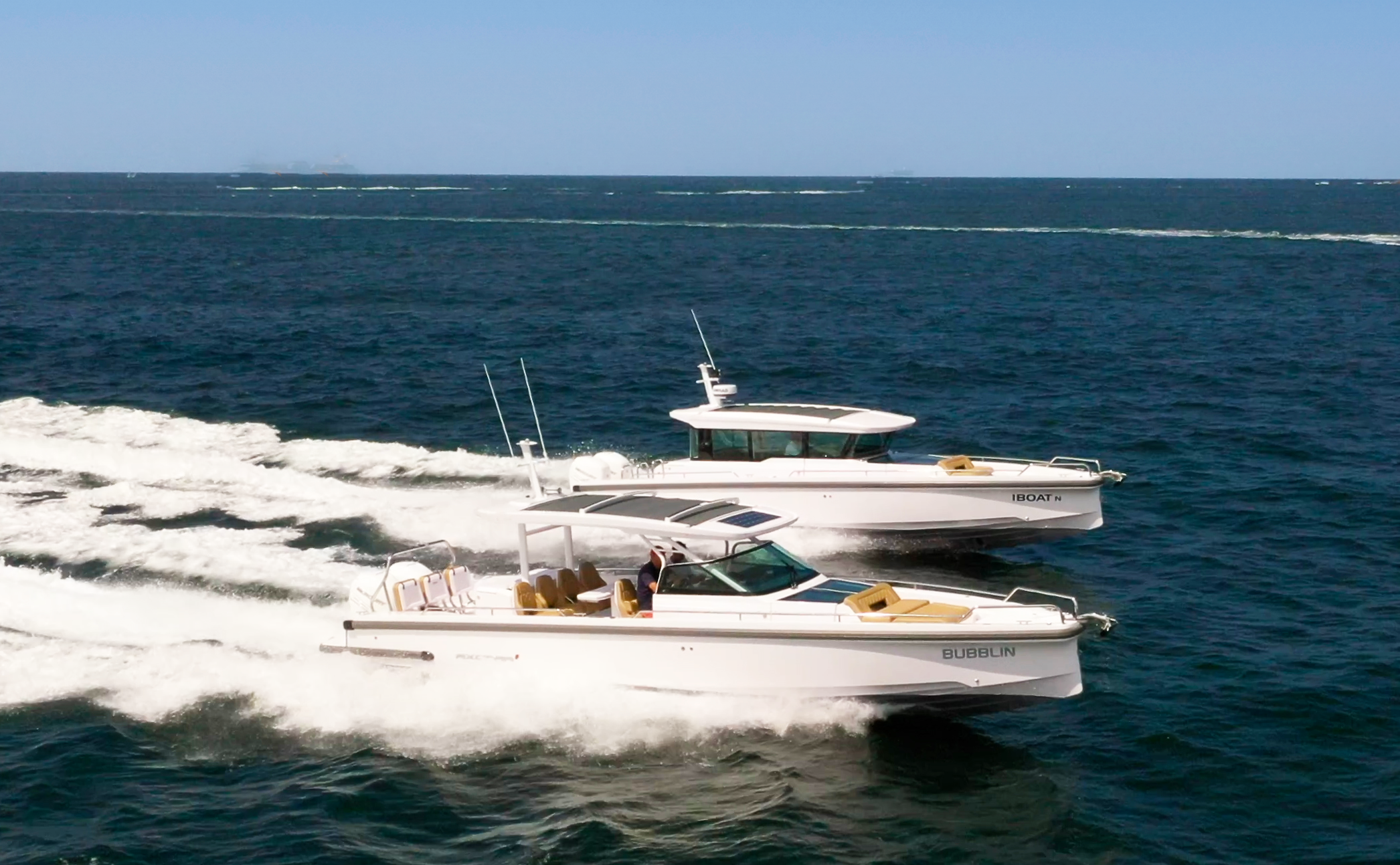 Axopars' offshore performance is what they are best known for. As anyone from the Sydney area would know, travelling from Pittwater to Sydney Harbour is a popular route that often has challenging conditions.
read more