Axopar 37 Revolution Sun Top Performance Review
The first Axopar 37 Revolution just landed in Queensland. Rowan took the boat for a spin off the Gold Coast, to test its abilities.
Rowan also had a journalist from Tradeaboat onboard reviewing the vessel, keep your eyes peeled for that.
Here's Rowans first impressions on performance and speed…
"Wow what can I say it handled phenomenally. We took it offshore, we did everything this boats supposed to do and I can definitely attest this boat handles like a dream.
It distinctively runs a lot more bow down. It drives differently to the series 1, I don't know how but it does, but all for the better!
Not taking anything away from Series 1, that boat handles phenomenally, but this boat has just been tweaked and tuned and really does drive nicely.
We hit 53kts, it was phenomenal and there's still going to be a little bit more in there once the engines break in.
The journalists departing words were… "I've never driven a boat that handles like this" and I can definitely tell you that is exactly right.
This Axopar 37 is a dream, it drives SO nice, we are so spoilt to have an Axopar in our blood and drive these boats.
Nothing compares to an Axopar. I've definitely got to say, series 2, two thumbs up, well done team Axopar." Rowan McMahon
Rowan even let his 5 year old have a drive to demonstrate how easy it really is…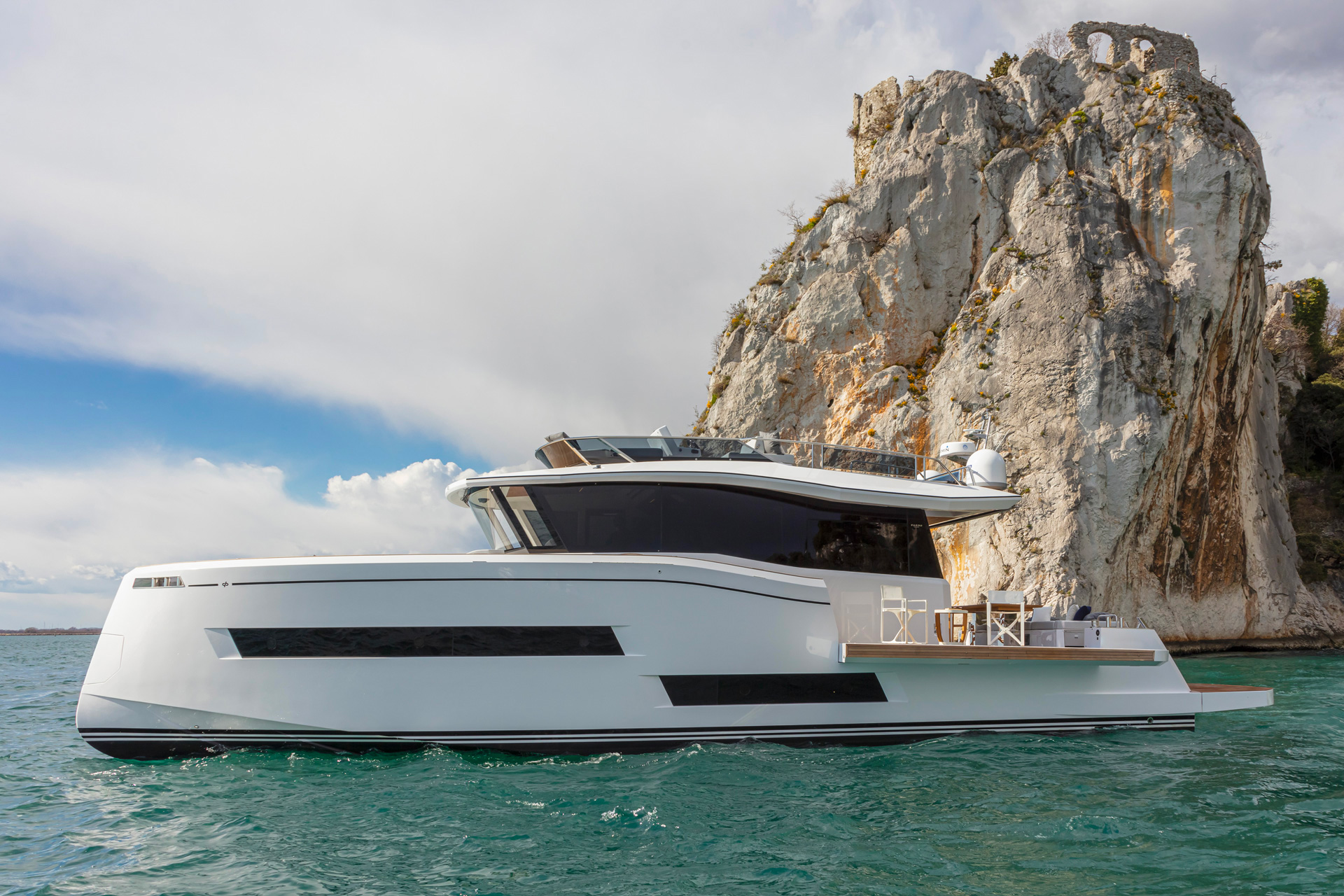 Peter Hrones had a last minute opportunity to walk through the Pardo Endurance 60 in St Tropez. Take this virtual tour as he explores the boat for the first time.
read more