The new Axopar x Brabus series recently premiered in Dusseldorf, Boot and it was really the talk of the show. So many people are excited to get there hands on the Axopar that is just a bit more extra…Eyachts Sydney Branch Manager Dan took the opportunity to get on board walks us through the Axopar x Brabus line to show chase what is really different about them…Style-conscious customers can now differentiate and characterize the look and feel of a standard specification Axopar by ordering from our BRABUS Line Trim Package options, adding value with discreet interior & exterior trim & styling enhancements. Branding for the hulls features a BRABUS Line signature and a boat model designation plaque now finished in carbon fibre.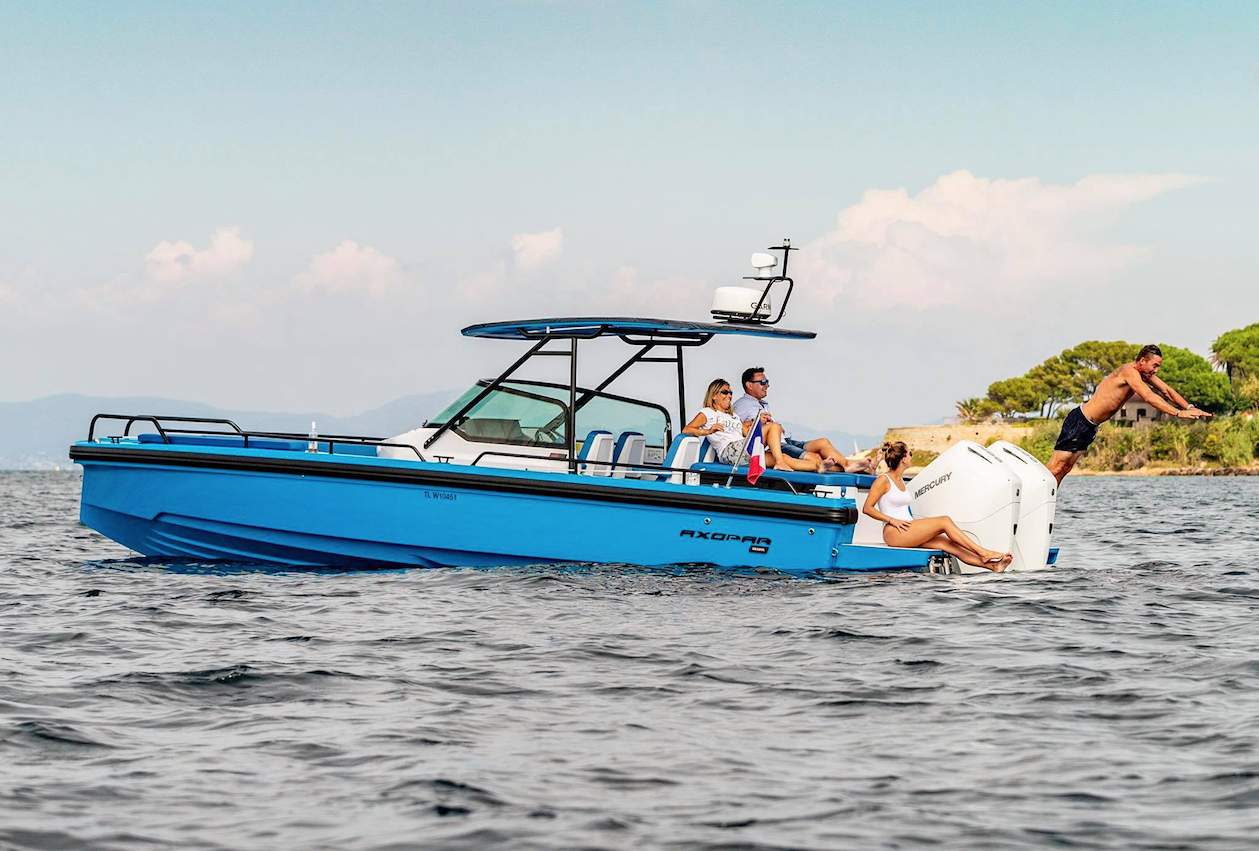 BRABUS LINE INCLUSIONS…
Black painted stainless steel parts
Deck pullpit, light mast, exterior grab rails, TT/ST Targa and support bars in black
Optional – Side rails, targa arches, roof rails, fishing rod holders also in black
BRABUS line badges on hull and side of console
BRABUS logo on new co-pilot handrail in helm
New more exclusive seat design, incl new GRP design
Niroxx upholstery in wheelhouse/cockpit
Alcantara Isotta ARES steering wheel with "double B" logo
Co-Pilot handrail in stainless steel and suede, with BRABUS logo type
AX37 Sun Top will also include the new designed roof from BRABUS Shadow 800 incl electronically operated sun awning
COLOURS
BRABUS line colour edition – Miami Blue
BRABUS line colour edition – Platinum Grey
BRABUS line Premium package, Silvertex Baltic Blue, Blue, all cushions
Axopar recently released the new Mediterrana Edition and is now available on all Axopar 37 models. We recently had a look at the key features of this package as well as how it looks across the 37 range.
read more