B&W Axopar 28 BRABUS Line
To celebrate the first Axopar 28 BRABUS line we wrapped the hull in half black and white.
In true Eyachts fashion, we decided to take this unique boat for a spin and ended up finding some marine friends…
Which colour do you like better? Leave a comment here… (Don't forget to subscribe)
It was a sunny Friday in the Eyachts HQ and when the sun is shining and we are stuck in the office we tend to go a bit loopy…
With a new and improved drone in our possession, Joe and I (Marnie) thought it would be rude not to take the opportunity for some flying practice…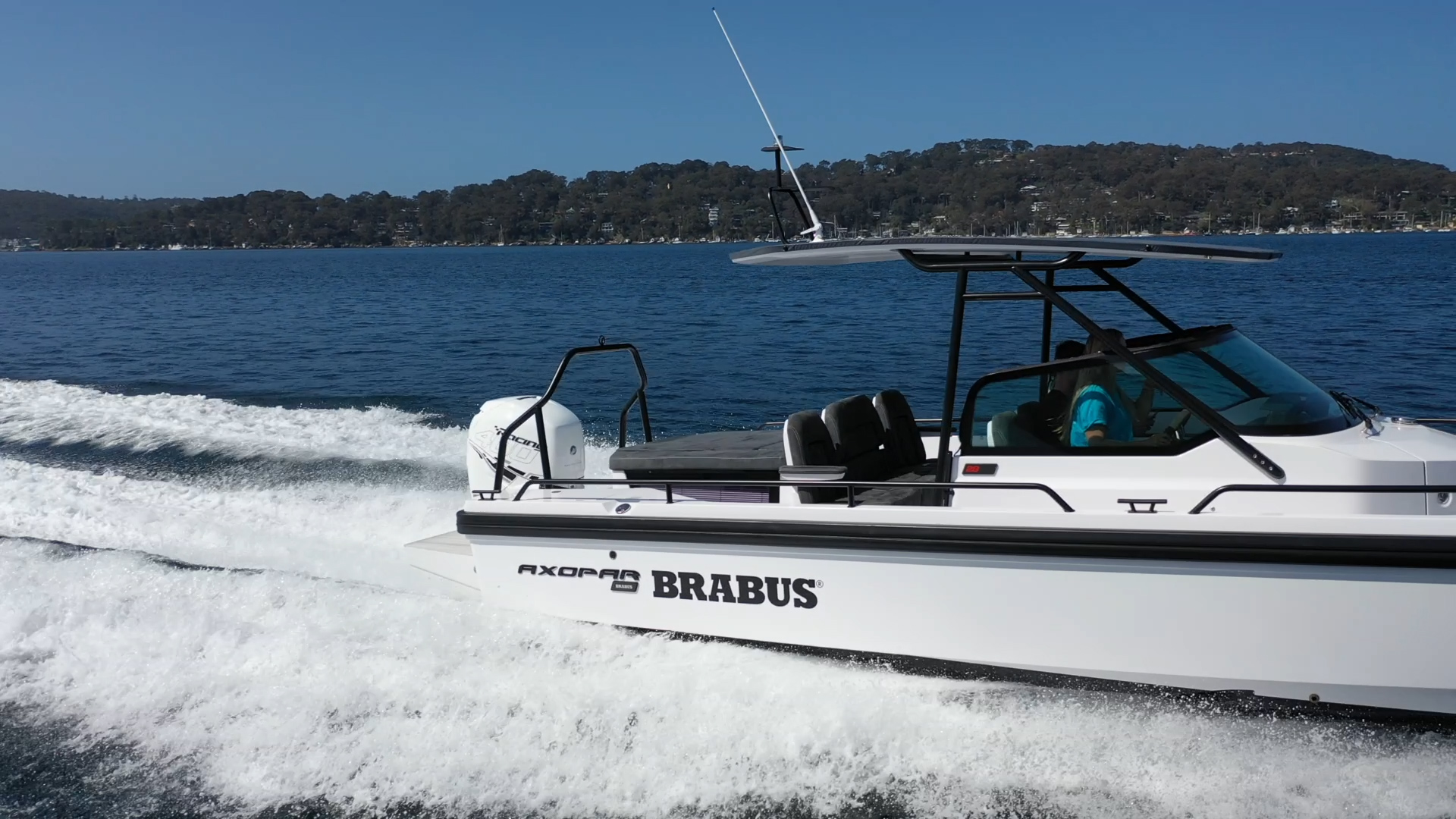 With the Axopar 28 T-Top with BRABUS line freshly wrapped it was only appropriate we showed the boat a bit of love and see how well the 400hp Mercury Outboard performs…
Boy were we impressed! With ease we were able to zoom through Pittwater at a flying 48kts with confidence we will make it to 50kts!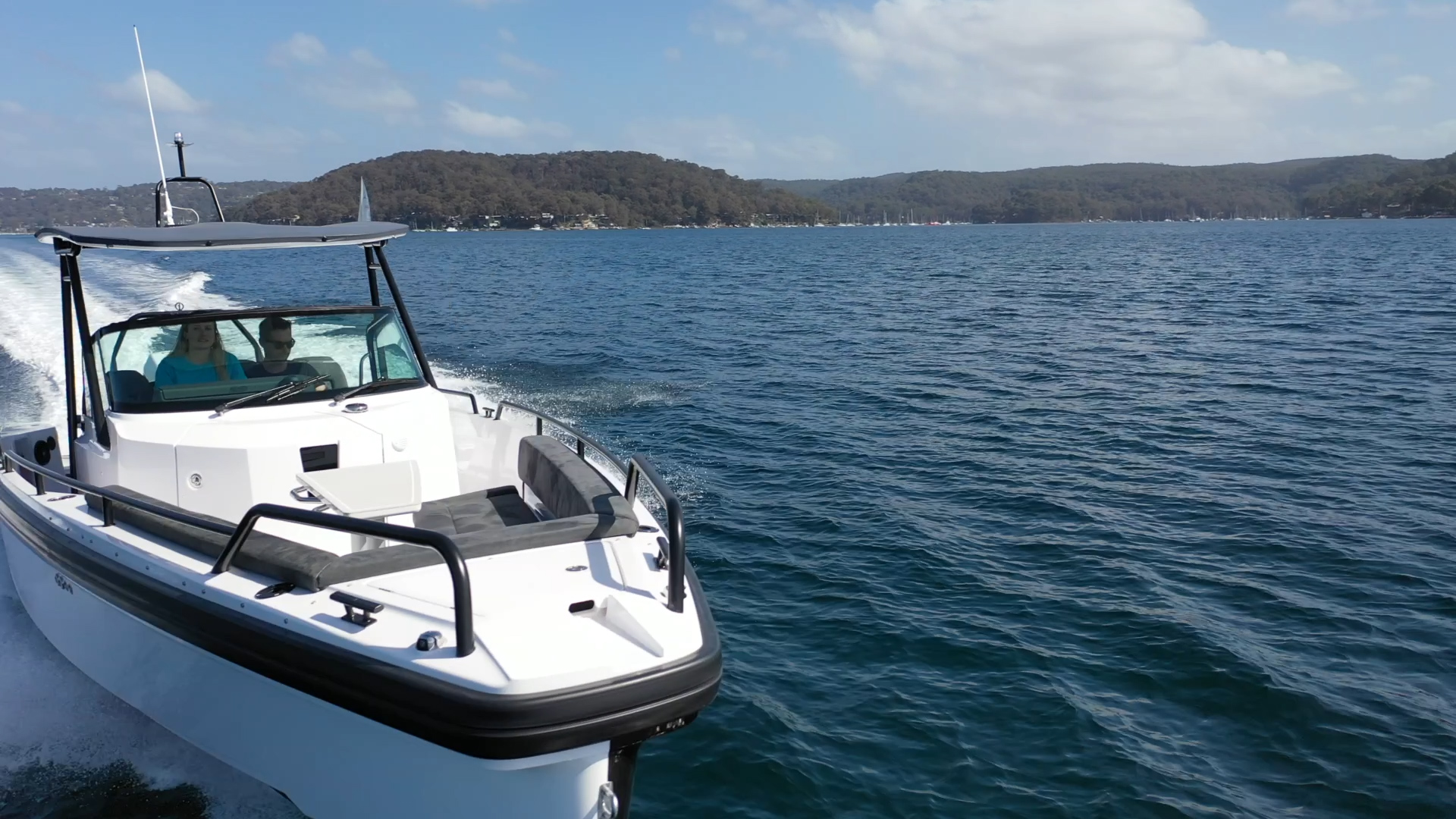 People are constantly asking us how the Axopars perform offshore.
The short answer is, they may just be one of the best offshore boats on the market (excuse the bias).
Thanks to the twin stepped hull and cutting bow, the Axopars glide through the ocean and chop through the waves.
The truth is, it is just extremely difficult to fly a drone in rough offshore conditions.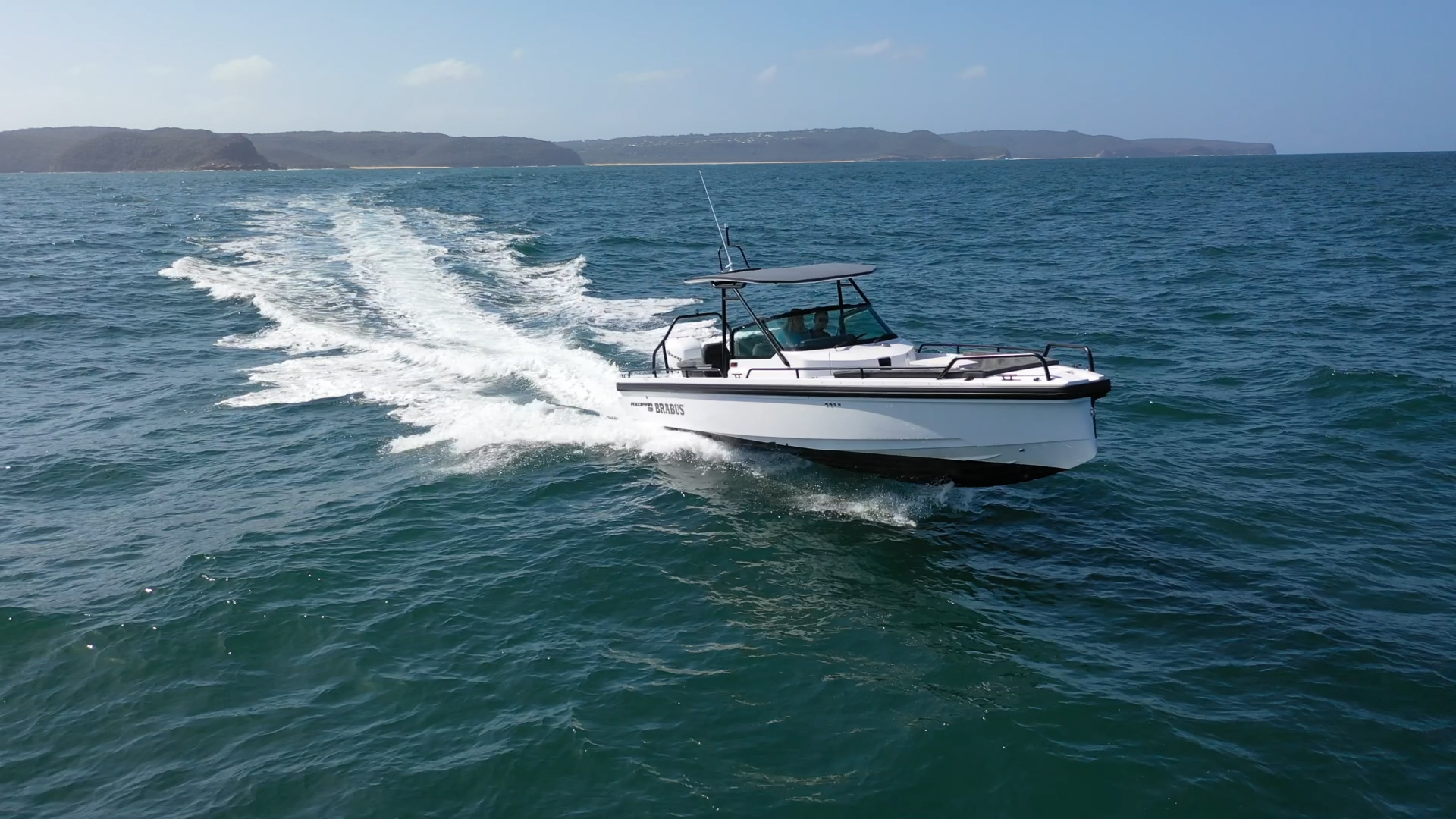 Joe decided to put on a brave face and test out his piloting skills outside the heads of Palm Beach heading North towards the Central Coast.
The spontaneous trip paid off, splitting through an extra-large wave I saw a massive splash on the other side. Without even thinking Joe swooped the drone over to the whale before it flicked its tail in the air before deep diving.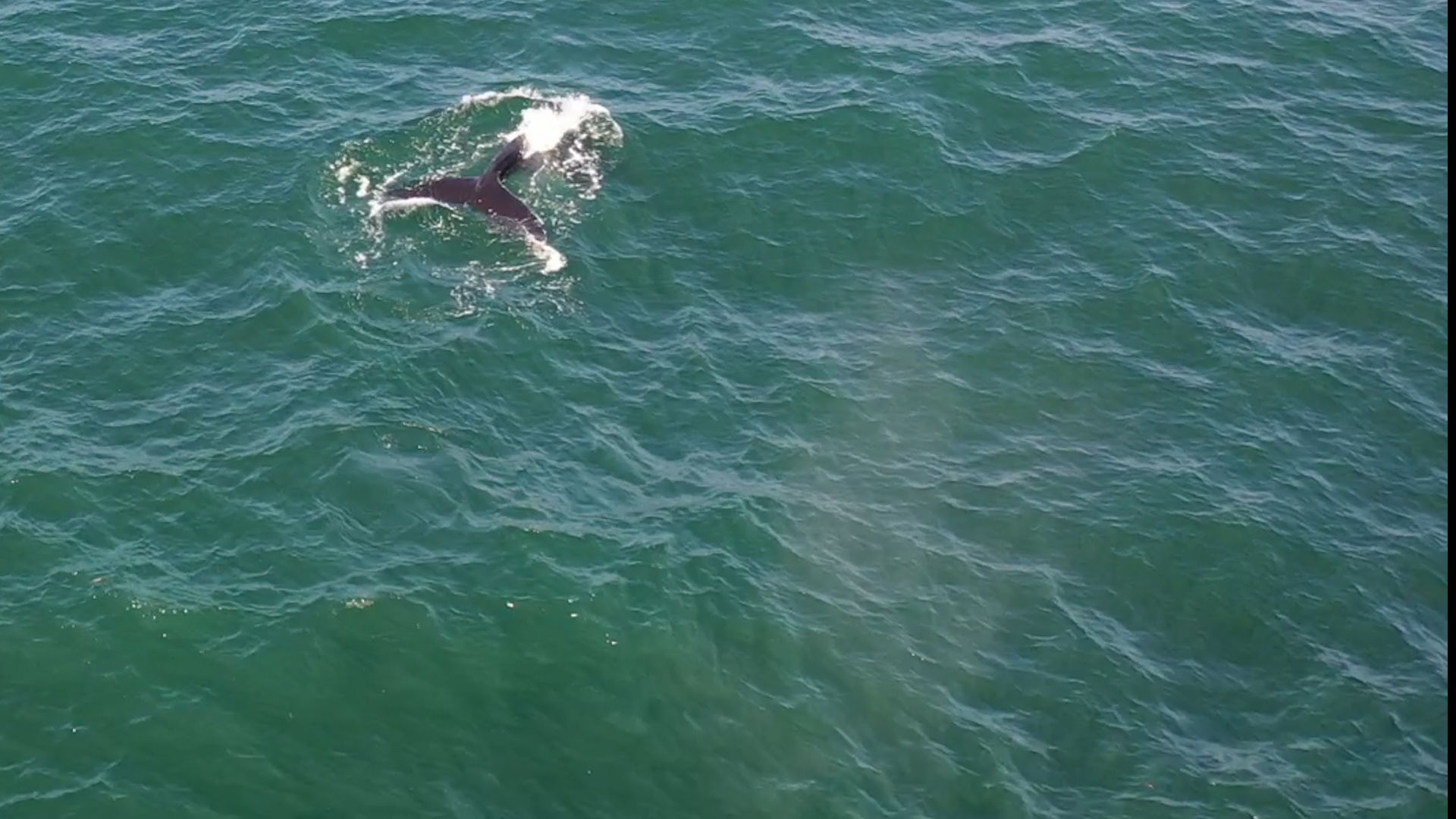 Heading back towards the Barrenjoey Heads we decided to stop off and hang out with the puppies of the sea. If you aren't familiar with Pittwater, a group of seals frequent a large rock just below the lighthouse, sunbaking and swimming. These chubby seadogs really have no fear of boaties and almost want to swim up to the boat to say "hi", a weekend activity we definitely suggest if you are in the area.
All in all, it was a very successful Friday. Did we get much office work done? Maybe not, but we had an awesome experience and got some kickass footage doing so.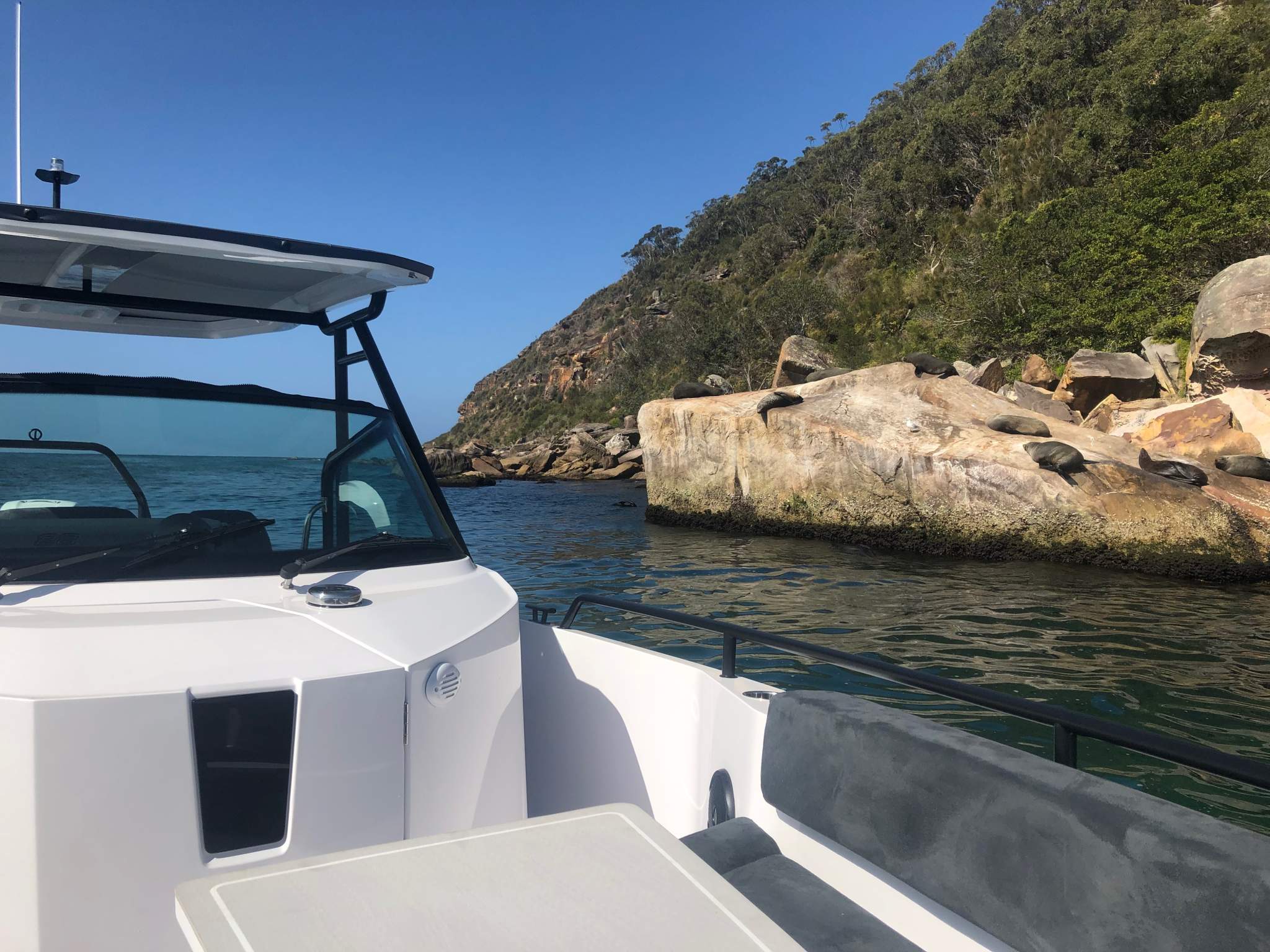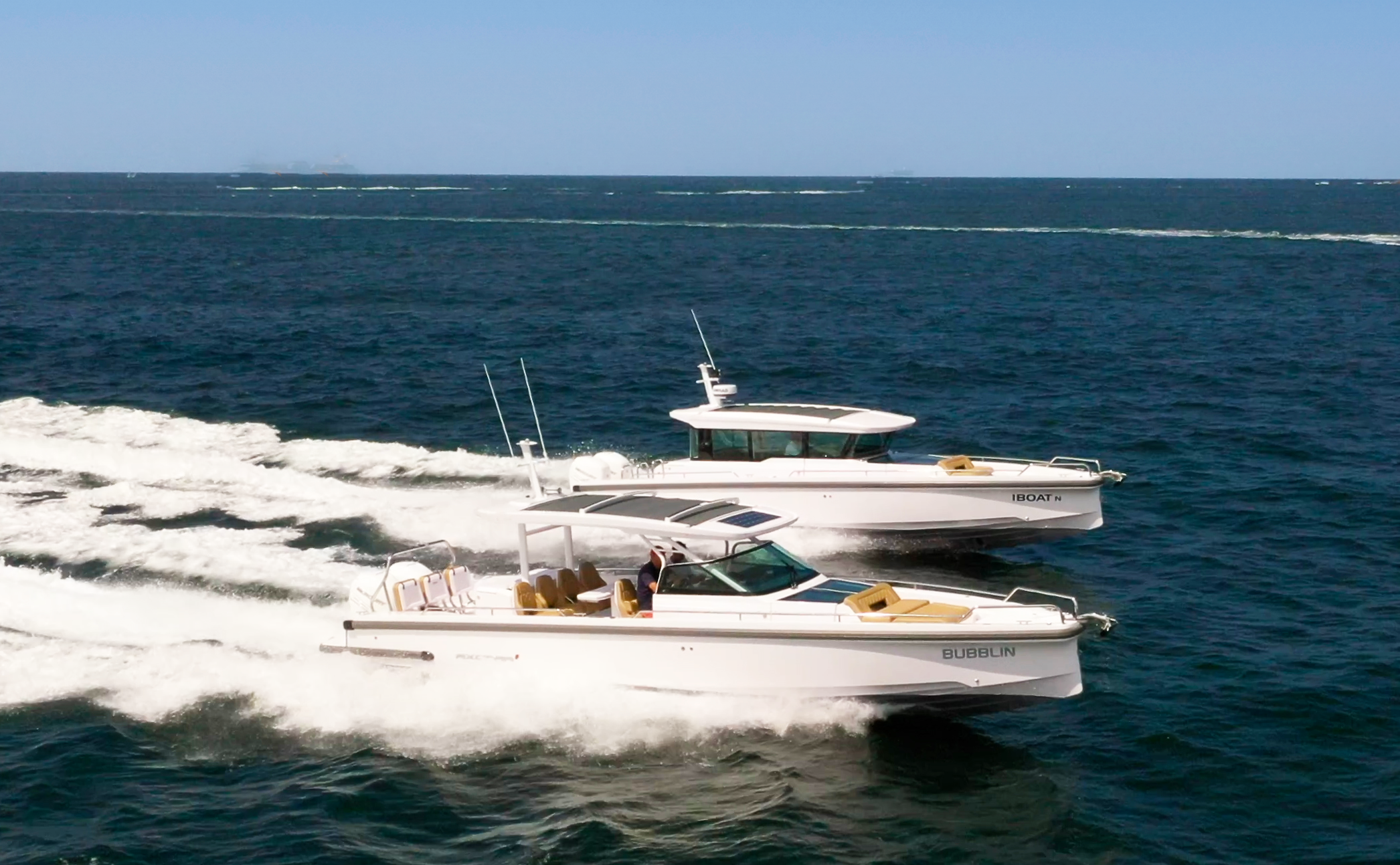 Axopars' offshore performance is what they are best known for. As anyone from the Sydney area would know, travelling from Pittwater to Sydney Harbour is a popular route that often has challenging conditions.
read more