Greenline Day in the Life
Imagine taking off mid afternoon, zipping off to your favourite bay.
Whether you are with friends or loved ones you are guaranteed a good time.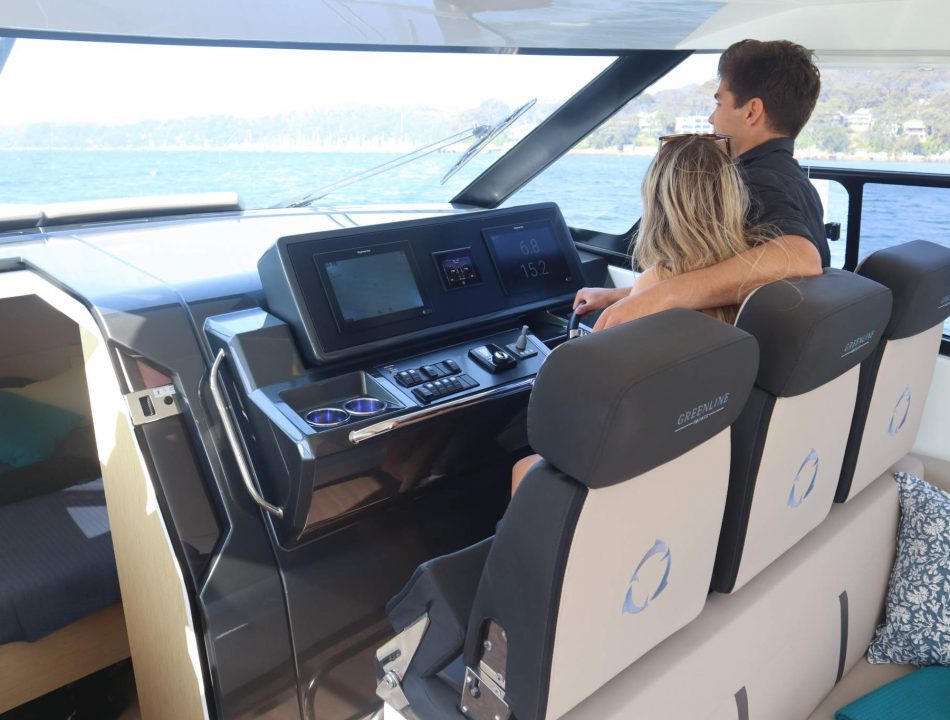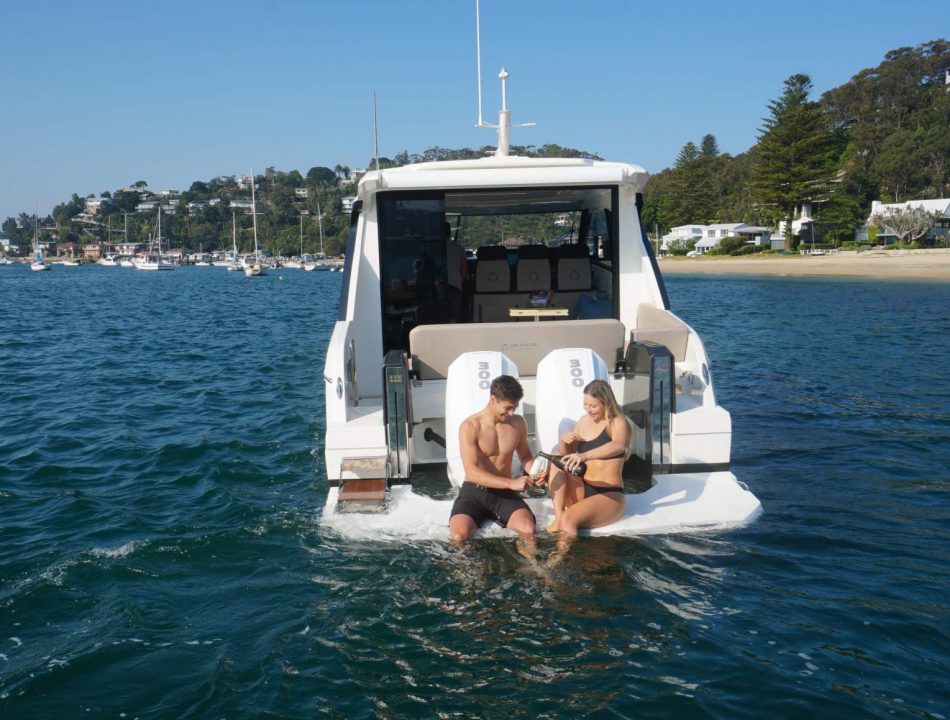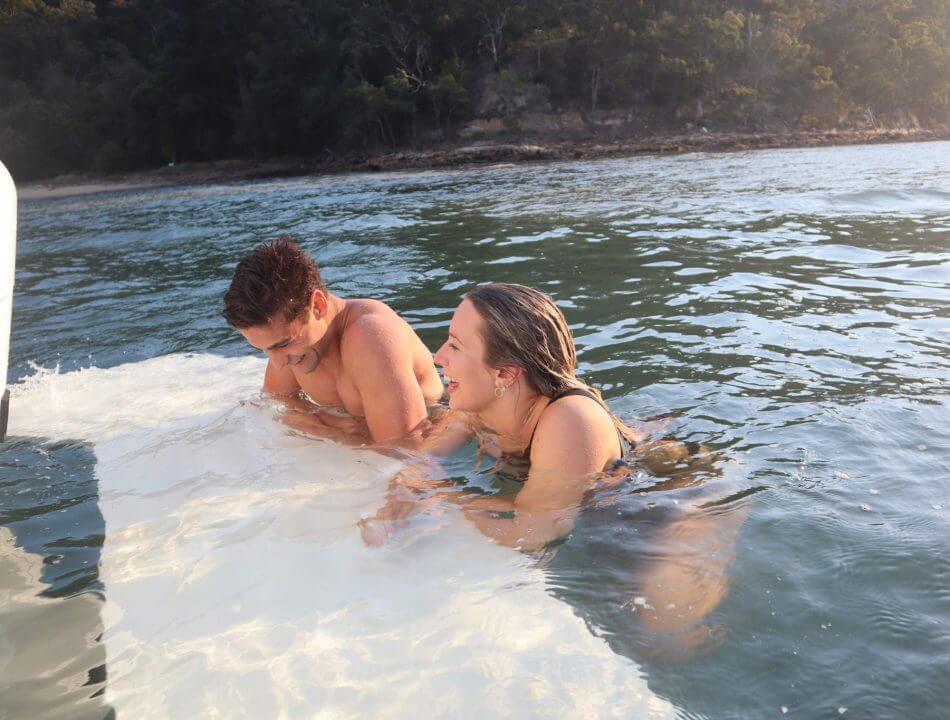 Store food in your full size fridge/ freeze, ready to prep on the electric grill or convection oven whenever you are feeling peckish, it couldn't be easier.Feel at peace knowing you won't run out of power because everything is run on 1.2KW solar panels.Embrace your time on the ocean and socialise as the sun goes down, taking in every moment.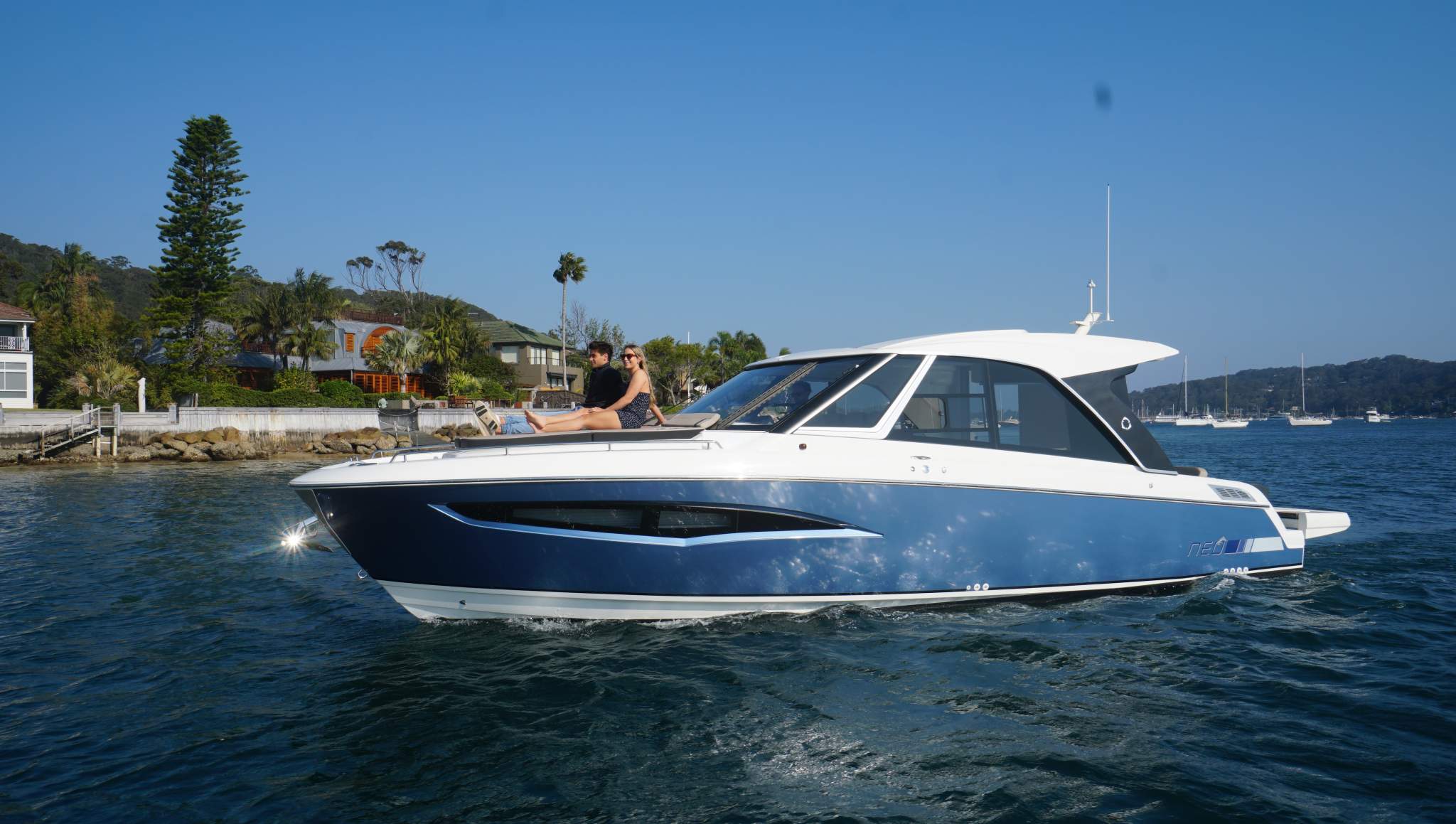 When darkness falls, take advantage of the onboard lighting all around, read a book in bed or play a game of cards.When you become tired, head down to the comfortable cabin for a good nights sleep.Rise to the sight of the ocean through your windows and brew yourself a tea or coffee…REPEAT.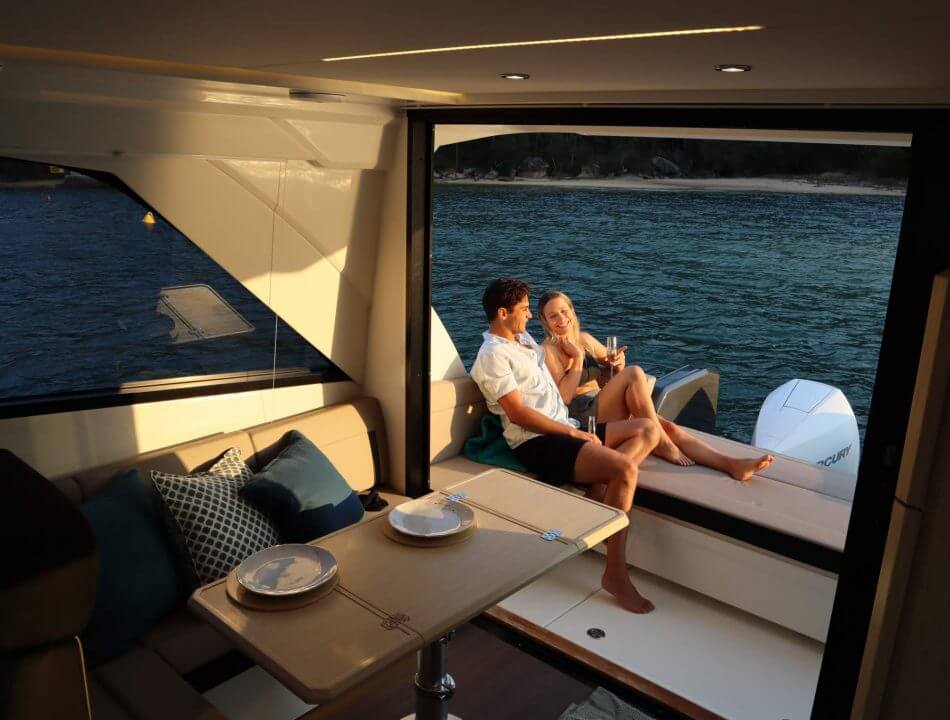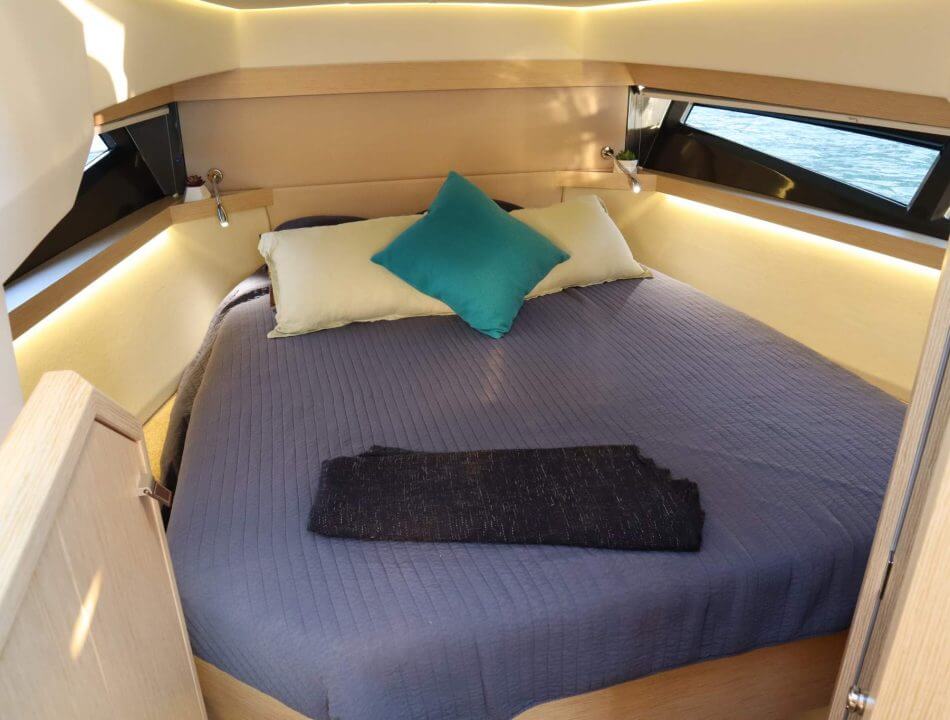 This is all possible onboard a Greenline.
This Greenline range is now sold out however the other models also offer similar standard features.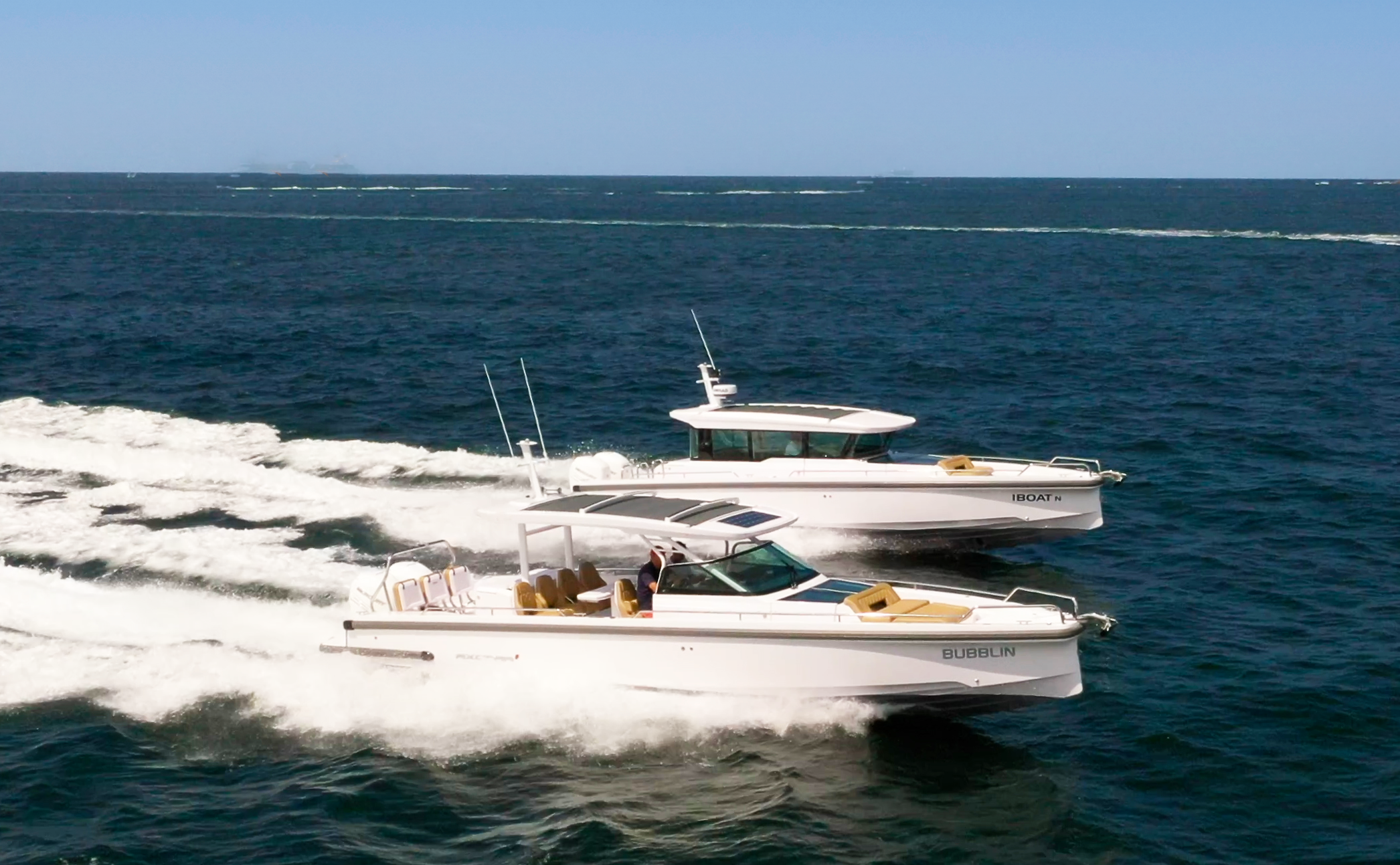 Axopars' offshore performance is what they are best known for. As anyone from the Sydney area would know, travelling from Pittwater to Sydney Harbour is a popular route that often has challenging conditions.
read more