What our guests had to say…
Prior to selling the first sensational Pardo 43 we took a group of friends out on Sydney Harbour to see what the Pardo is really about.
While there was no debating whether everyone enjoyed the time onboard the Pardo we dove deep into the specifics to find out what unique features everyone liked about the boat and what made the day so special…
Joe Fox – "I think it is the perfect boat for a day out on the water. It's got good offshore handling we brought it down the coast is a 2-3 metre swell, running it downwind which was very comfortable indeed and everyone had a good day I think."
Mia Gall – "I really liked the hydraulic platform because we could sit on the platform, have a few drinks and then dive in… The thing that surprised me the most was the downstairs area, I didn't expect it to be as big, it's so beautiful and you can probably fit a group of 4 down there comfortably."
Hanna Sylvester – "It's just beautiful, we had the best day, everything is gorgeous, the rooms, the sound system… and how beautiful the rooms are and the bathroom."
Bianca Fox – "I loved how comfortable it was offshore number 1 and number 2 I loved the sunbed it's so comfortable, I love it."
Marnie Ebeling – "I love this incredibly functional wetbar with electric grill, large sink, a great size fridge, ice maker and the best part about this area is just how easy and social it is for this aft area."
Hayden Burn – "I like when it rides how high above the water you are, it's different to most other boats".
Catherine Hrones – "I really liked the gin and tonic… No no it was great, it was awesome, it was fast, comfortable and had lots of drinks in the fridge."
Peter Hrones – "Look at it, what a beautiful boat, it's the best day boat you could ever buy. It's got dining, a garage, a platform and it looks so good, everywhere you go and just seeing it driving today it was unbelievable. It's probably the best looking boat on the water. Thumbs up for Pardo."
It is safe to say that this boat is a true favourite. We cannot wait to welcome 2 new Pardo 38s to Australia in early 2021, check out our limited offers or get in touch to see what is available…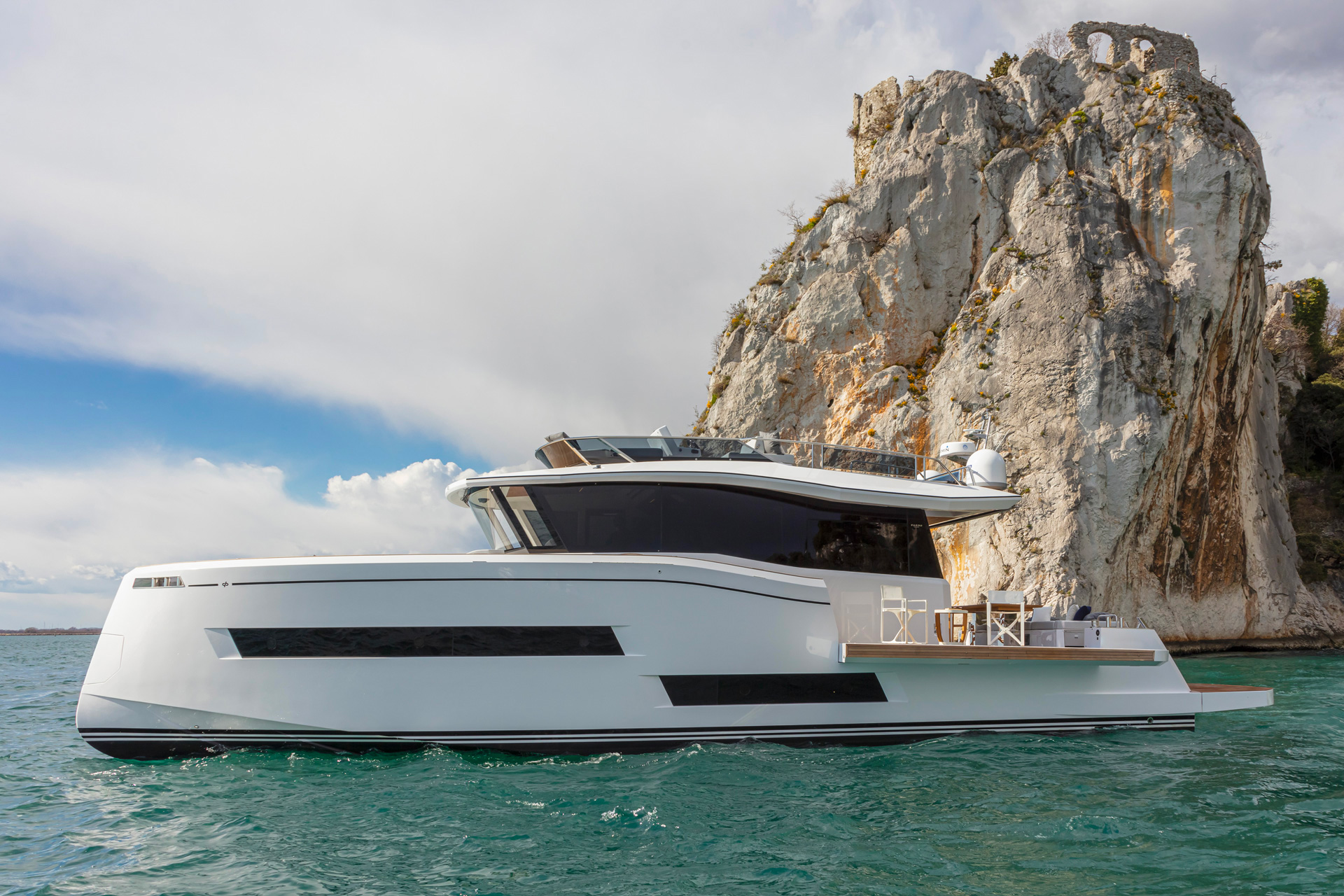 Peter Hrones had a last minute opportunity to walk through the Pardo Endurance 60 in St Tropez. Take this virtual tour as he explores the boat for the first time.
read more