Chasing Canguro- The full story
The Eyachts team have been following our fellow Aussie, Alex as he took on his record breaking waterskiing journey. We are so proud that the Axopar 37 Sun-Top version R partnered with Chasing Canguro and achieved new feats. Congratulations Alex.
What led Alex to his decision to take Axopar on this journey over any other boat? Oceans Magazine Interviewed Alex and this is what he had to say…
"There were other boats we considered, but I was drawn to the Axopar 37 Sun-Top for its unique styling and sleek design at the Sydney International Boat Show," said Alex.
"The noticeably aggressive chines and strakes stood out, evidence the boat was clearly capable of handling all types of water conditions."
Find out more…
Background
The culmination of Alex's journey is an attempt to re-create his grandfather's greatest achievement – his World-Record-setting marathon water-ski for a distance of 5,010 kilometres, which Harry completed in 10 days, 5 hours, and 36 minutes in 1970. The route begins at the tip of Africa and tours the coasts of Spain, France, Monaco and Croatia, finishing in Italy – the country that gave Harry the affectionate name 'Canguro' (kangaroo) after his Australian heritage. Find out more here…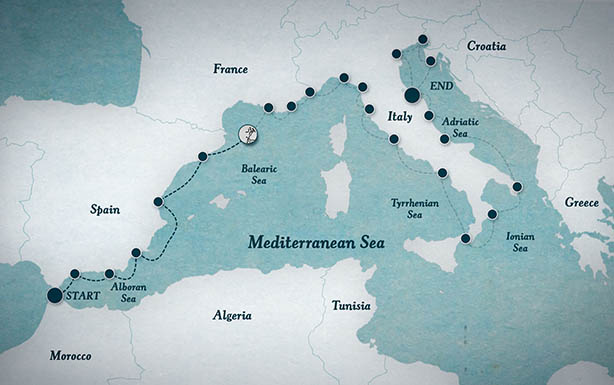 In the days leading up to the trip, Alex and the team did a series of water tests, decided on the necessary equipment and prepared his body for what was to come. Two days before the journey Alex slept aboard the Axopar 37 Sun-Top version R reporting that he "slept like a dream, other than one really annoying mosquito". He then completely switched off from technology, emails and work in order to "get in the zone". Find his video diaries here…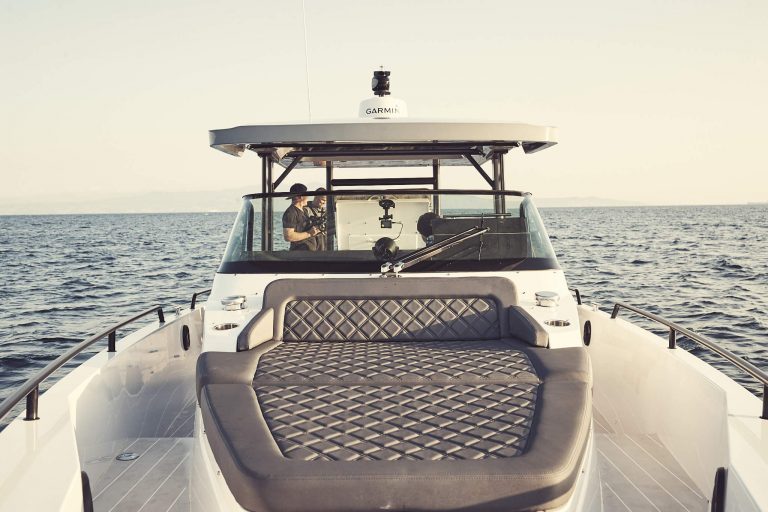 Alex missed his start due to a music distraction and had some rough weather which caused them to be an hour and a half behind schedule.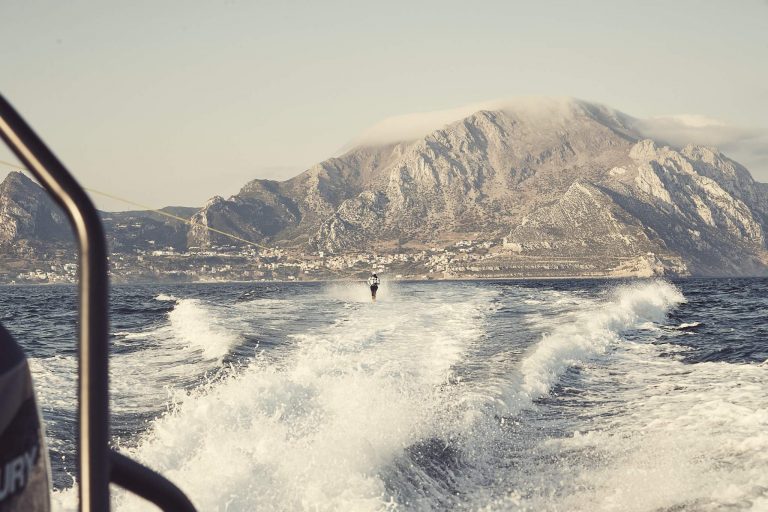 Distance:264.40km | Time:5:13:57Avg. | Speed:50.5km/h    
DAY 2 (Adra – Alicante)
After losing against mother nature again Alex was led to make one of the hardest decisions of his life. With a scheduled engine change Alex was forced to forfeit the afternoons leg leaving him 180km behind.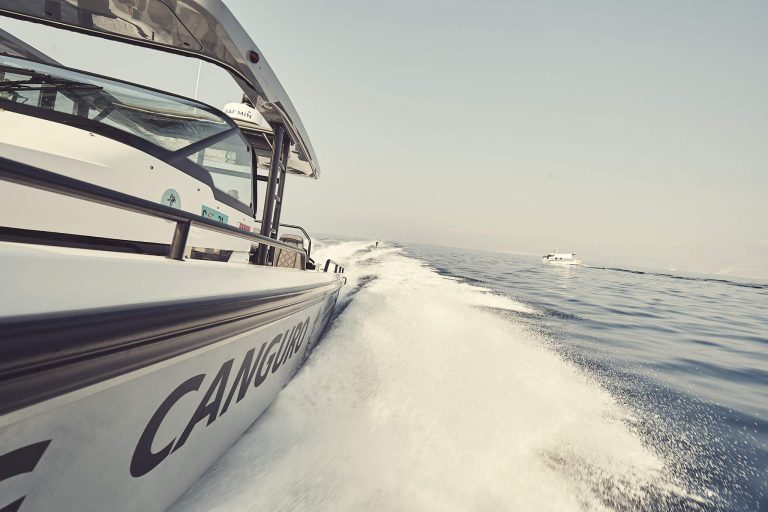 Distance:326.5km | Time:6:04:47Avg. | Speed:58.3km/h    
DAY 3 (Valencia – Barcelona)
With the biggest day ahead and plans to reach Marseille a delay in the engine change was not ideal, pushing the journey back further.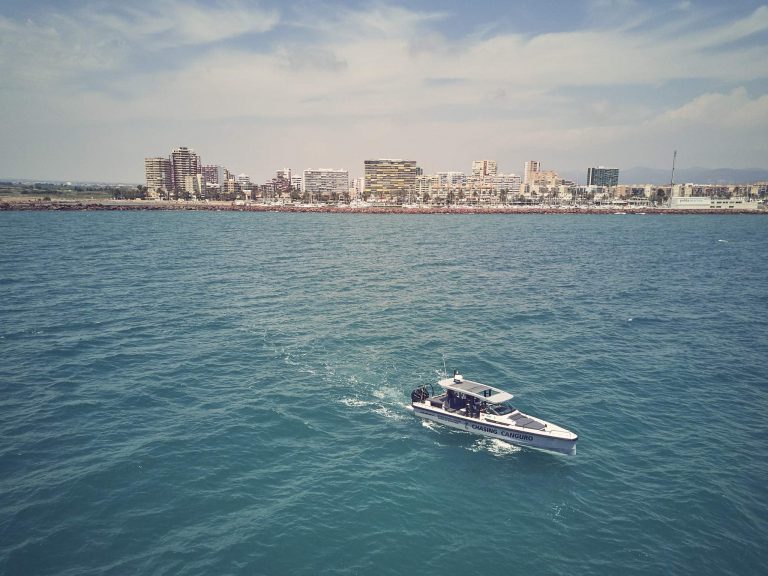 Distance:293.5km | Time:6:29:55Avg. | Speed:44.7km/h    
DAY 4 (Barcelona – Monaco)
An extraordinary feet with 6 hours in "no mans land" trying to beat the delays. For Alex this was a mental toll with only the sea life to keep him company. It was all worth it when they finally reached Monaco in just under 11 hrs. Alex was met Price Albert of Monaco which was extremely rewarding.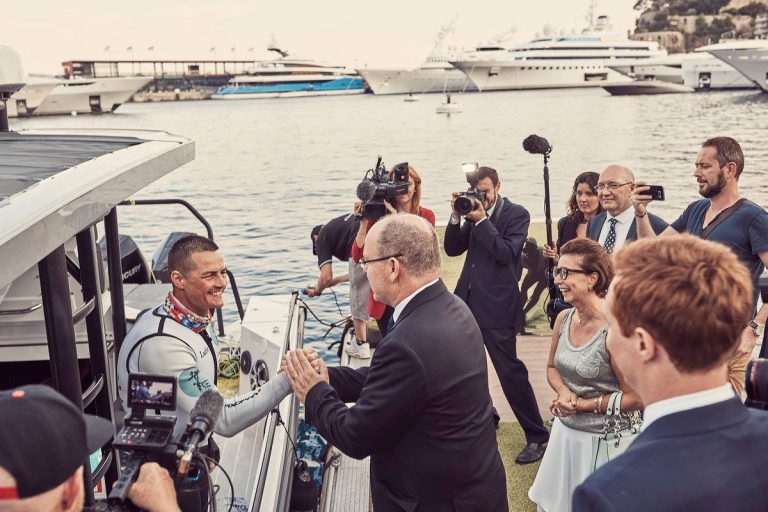 Distance:558.30km | Time:10:57:40Avg. | Speed:49.5km/h    
DAY 5 (Monaco – Via Reggio)
Arriving in Italy was a great accomplishment with a welcome party ready to greet. Back in the place where "Canguro" came about. Reaching the half way mark felt like only heaven was ahead.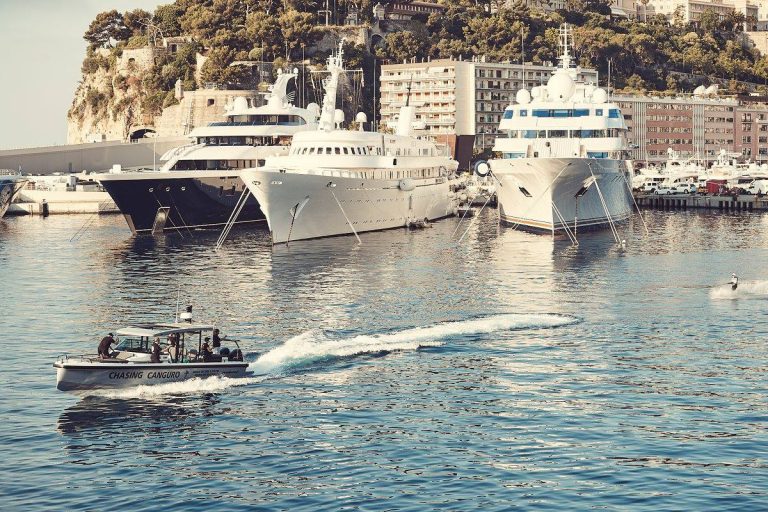 Distance:245.50km | Time:5:05:50Avg. | Speed:48.2km/h    
DAY 6 (Via Reggio – Civitavecchia)
Joined by Alex's friend Jake on the water it was a great change from the usual solo venture. Only high spirits and good conditions to report.
Distance:287.7km | Time:5:30:14Avg. | Speed:52.3km/h    
DAY 7 (Civitavecchia – Marina Di Camerota)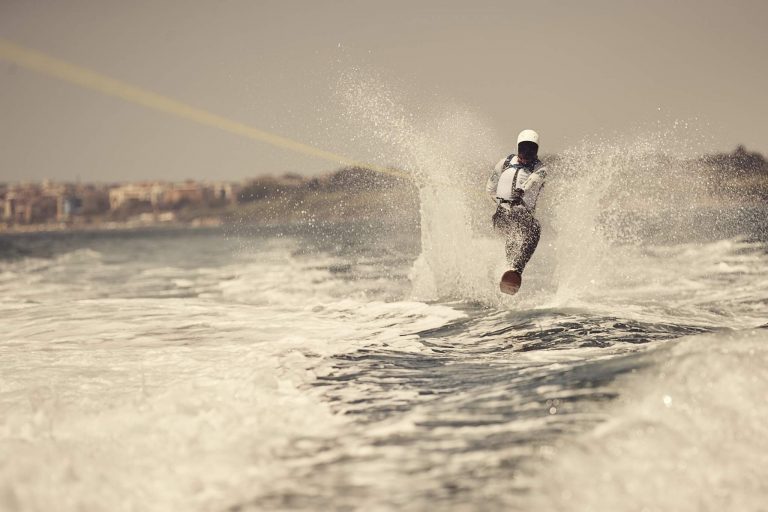 Some more technical difficulties delayed the journey yet again leaving them in a place they were not meant to be.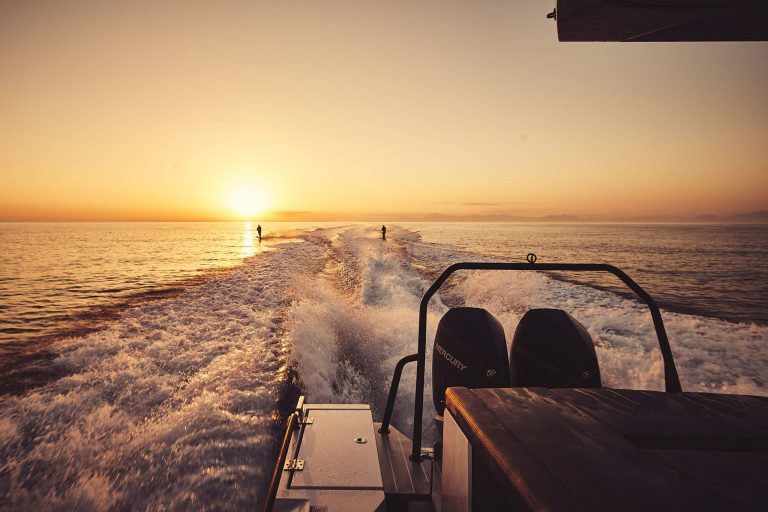 Distance:405.8km | Time:8:22:56Avg. | Speed:48.4km/h    
DAY 8 (Marina Di Camerota – Crotone)
Finally making it around the boot of Italy, they met some unhappy seas for the final 2 hour ski. Still one leg behind, the aim was to get to Brindisi but the rough water got the upper hand.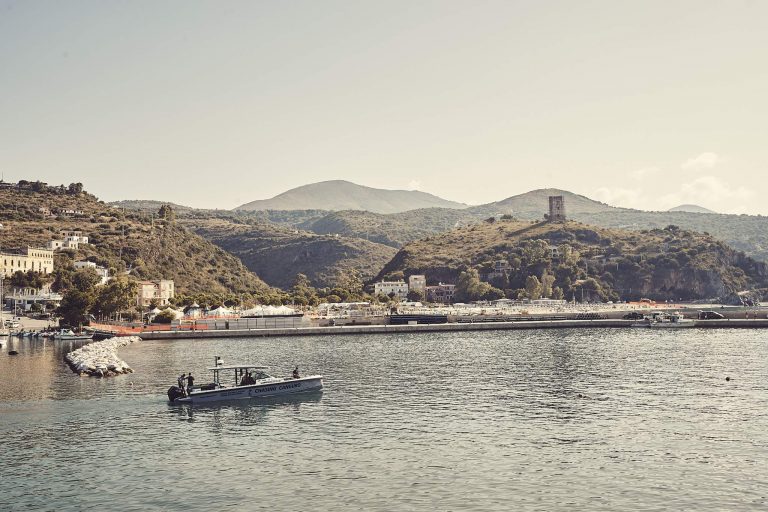 Distance:452.9km | Time:8:37:00Avg. | Speed:52.5km/h    
DAY 9 (Crotone – Francavilla al Mare)
Still chasing the lost leg they left behind a few days before they were forced to stay back a stop despite reasonably good weather for the most part, at around 7pm there were only massive rollers ahead. Apart from some chafing, Alex's body was what he would say was "holding up reasonably well".
Distance:441.4km | Time:8:34:18Avg. | Speed:51.5km/h    
DAY 10 (Francavilla al Mare – Pula)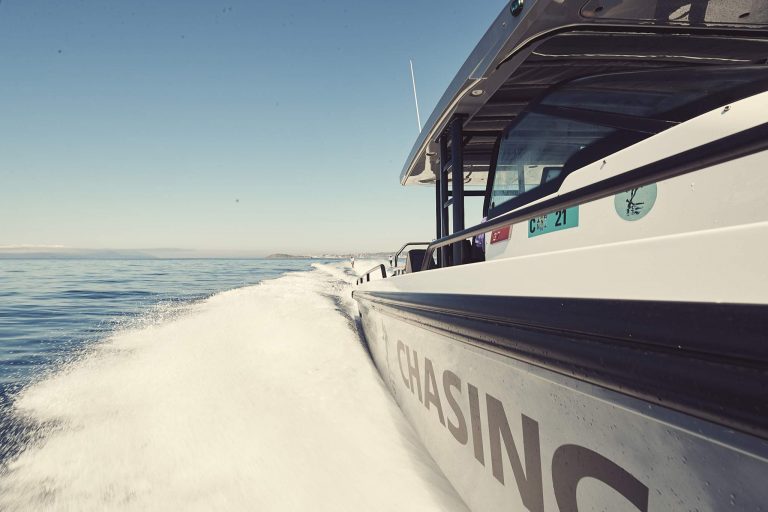 They made it to Croatia!!! Another journey across what Alex describes as "no mans land" he was stoked to see the shore again. With another 7 and a half hours up their sleeves only one more trip back to Italy and the race is over.
Distance:295.8km | Time:5:01:49Avg. | Speed:53.05km/h
The last leg (Pula- Cervia)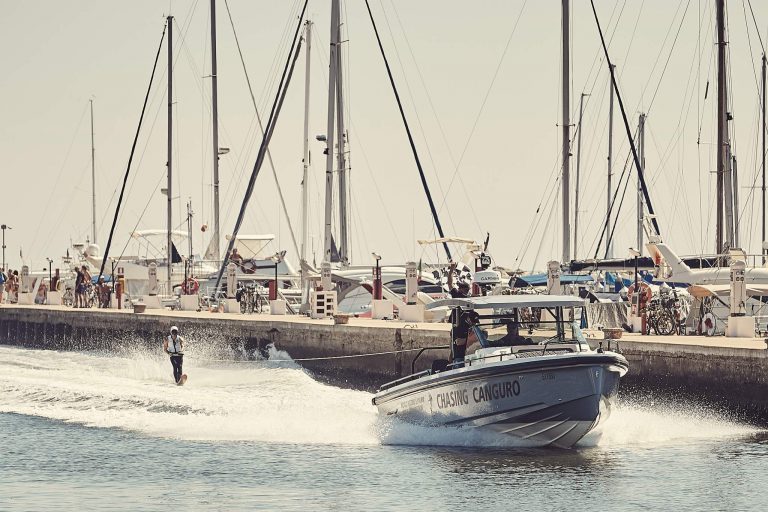 Not necessarily counted as a final day, without the Pula to Cervia leg they would not have been doing "Chasing Canguro" at all. The Pula to Cervia or the Coast to Coast race was originally held from 1968 to 1972 and was a famous Italian race. Harry competed in it in 1969 but the following year decided to use the Mediterranean journey as a warm up and to raise awareness for sponsors.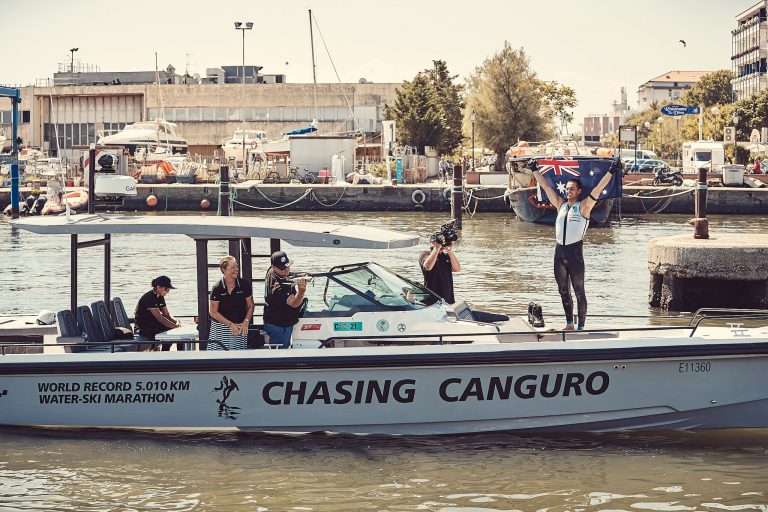 Saturday 7th July at 11:00AM Alex Luther, Chasing Canguro arrived into Cervia, Italy from Pula in 2 hours, 17 minutes and 36 seconds. The journey started in Tangier, Africa on the 26th June 2018 and took a total of 10 days, 2 hours, 17 minutes and 36 seconds. A total of 3,699.3 kilometres.
Want to find out more?
See our previous post why Alex chose Axopar and announcing Axopars partnership…
Watch Alex's daily video journals on the Chasing Canguro Facebook page .
Other videos can be found on the Chasing Canguro Youtube.
More image posts on the Chasing Canguro Instagram.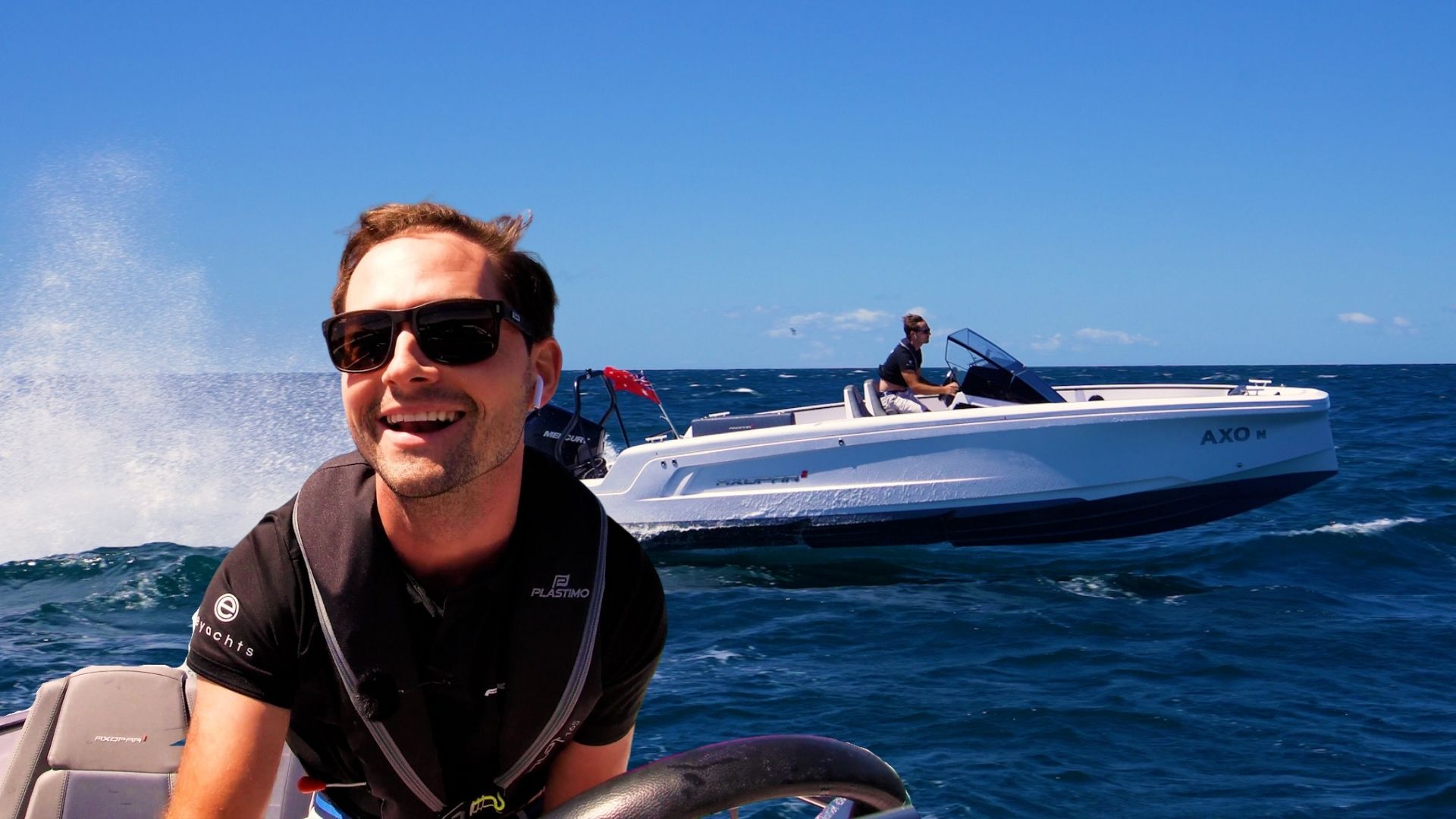 Joe Fox tests the Axopar 22 in the conditions it was made for!
If you know Sydney Heads you would know that this area is known for having turbulent seas. Combine a 1.5-2 metre southerly swell with a 30kt westerly and you have the type of mess that will really put this 22 ft dayboat to the test!
read more