BRABUS Shadow 900 XC Wins Motor Boat Awards 2022
MASSIVE WIN FOR THE SUV OF THE SEA
"A peerless combination of practical Axopar underpinnings, lashings of sinister BRABUS glamour and performance to knock your socks off."
– Jury statement, Motor Boat Awards 2022
The Motor Boat Awards are one of the most renowned international boating awards in the industry, held annually since 2007 by Motor Boat & Yachting. An expert jury is thoroughly testing hundreds of boats over months on rigorous sea trials to see how well the boats are meeting the market requirements and demands in relation to size, design and ability, and value for money – taking the boat buyer's interests very close to heart.
Having the BRABUS Shadow 900 XC Cross Cabin take the win in the category SUV's is a great achievement, underlining the origins of this confident and stylish performer. Fully living and breathing the BRABUS supercar DNA, the BRABUS Shadow 900 truly is the SUV of the sea and the "ultimate user-friendly superboat" with its confident "year-round fast cruising capability, incredible functionality and easy performance", in the words of the judges.
 "The BRABUS Shadow 900 XC Cross Cabin is bringing out the best of both worlds, functionality and style of an Axopar fused with the strong presence of luxury, power and performance of a BRABUS product. We are so delighted that the jury has recognized what our close collaboration with the world leading supercar manufacturer is all about."
– Jan-Erik Viitala, Founding Partner Axopar Boats / BRABUS Marine – 
"I believe it is one of our greatest achievements at BRABUS Marine so far and I'm super proud of winning that price. Thank you very much to Motor Boat & Yachting for making us one of the three finalists and choosing us as a winner. […] An absolutely magnificent boat, one of the best ones we've built so far and there is more to come."
– Constantin Buschmann, CEO BRABUS GmbH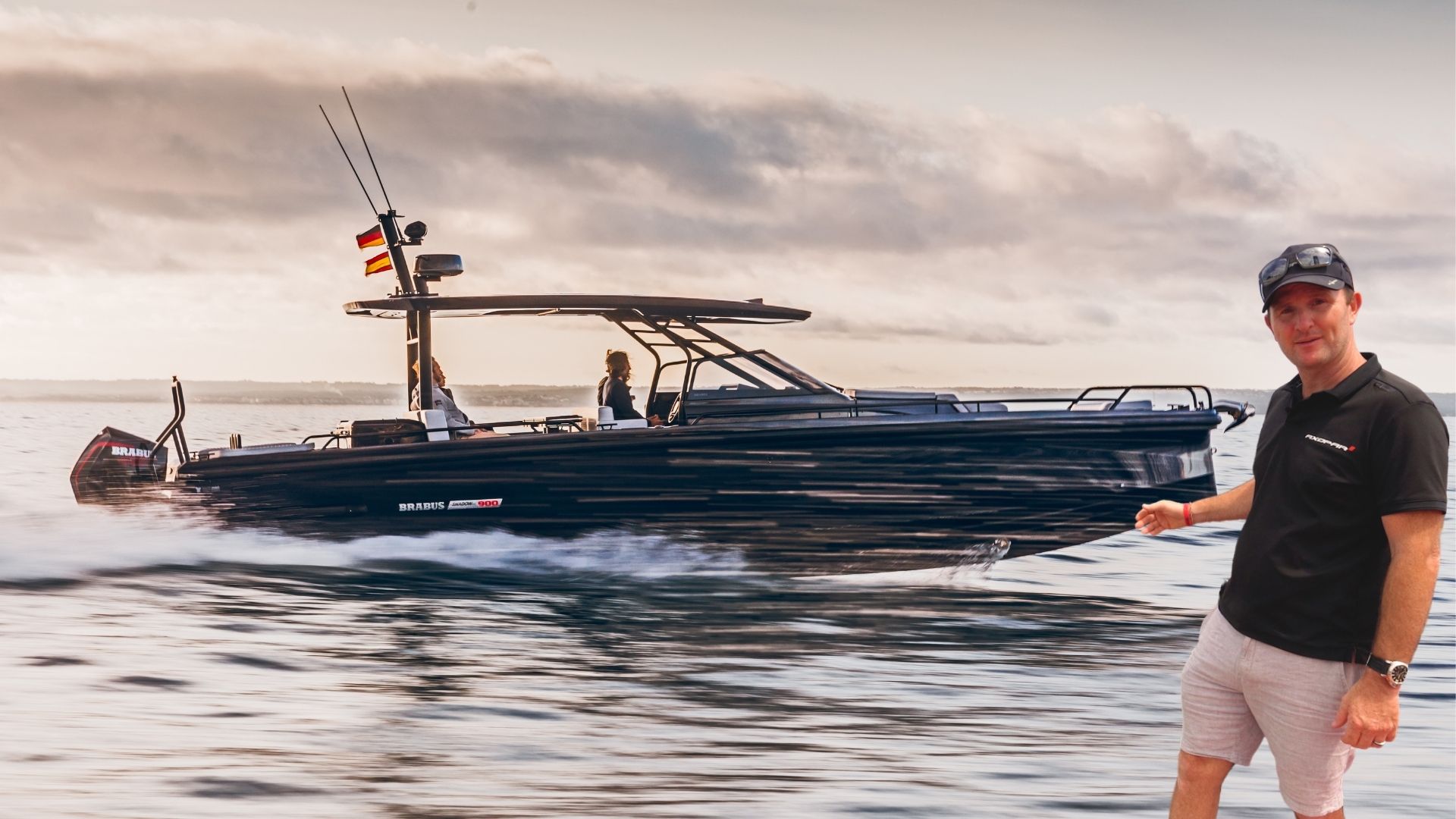 Our team jumped aboard the new BRABUS Shadow 900 Sun Top Deep Blue Signature Edition featuring the Lounge Package at the premiere. With other BRABUS 900s along side we look at various options and help you decide which BRABUS Shadow 900 is right for you.
read more