NEW ECO BOAT BRAND COMING SOON
A new eco boat brand is coming to the Eyachts portfolio very soon!
This day boat is changing the game when it comes to electric propulsion. If you know Eyachts you know that we have a stringent process when it comes to adding a brand to our portfolio so you know this is something to be excited about.
Register below and we will keep you updated with more information.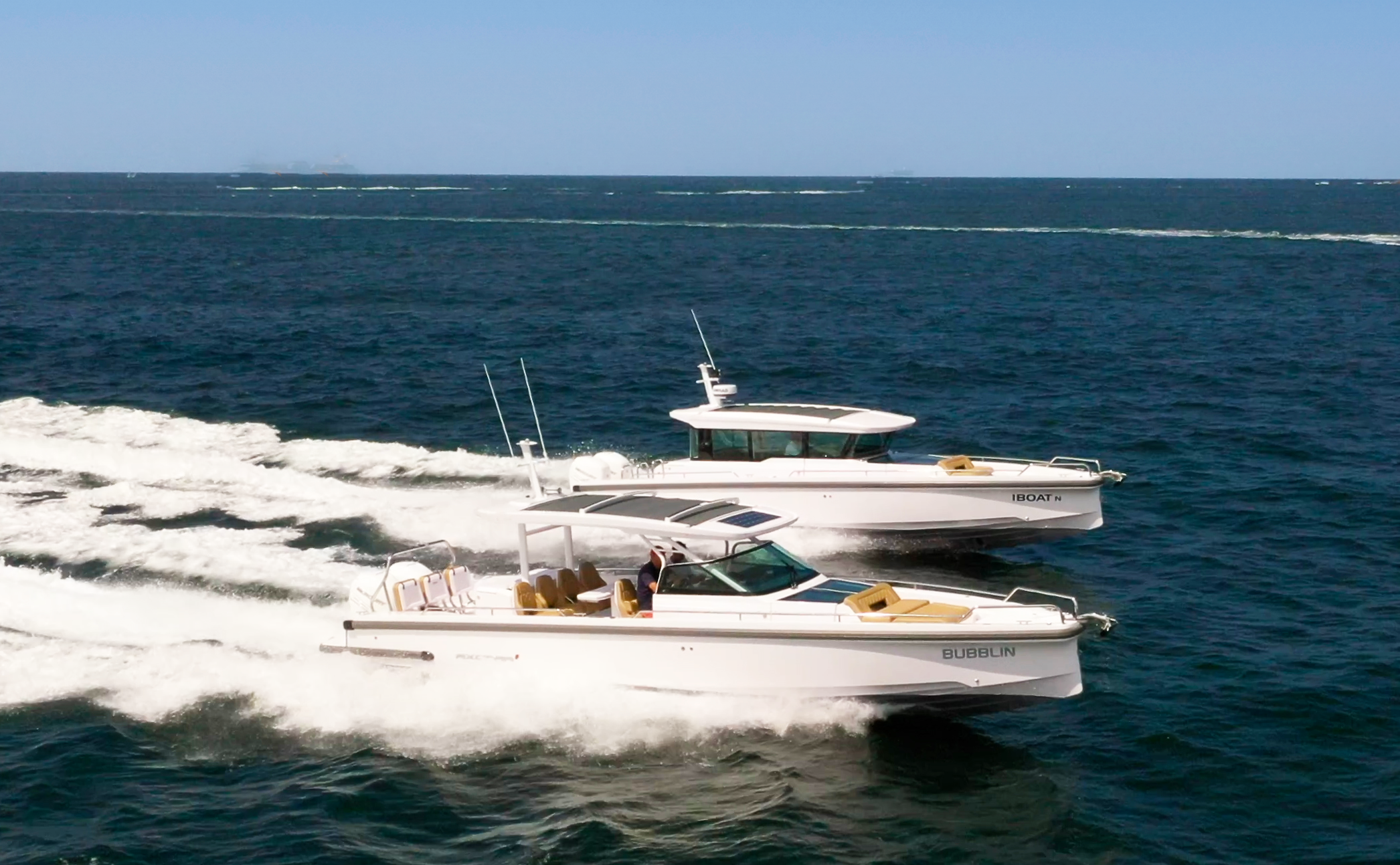 Axopars' offshore performance is what they are best known for. As anyone from the Sydney area would know, travelling from Pittwater to Sydney Harbour is a popular route that often has challenging conditions.
read more