Unveiling Luxury: Eyachts NEW Sydney Showroom
Eyachts, is thrilled to announce the grand opening of the group's new showroom and headquarters in Warriewood. This marks a significant milestone for our company as this is our third office in Sydney.
A Glimpse of Luxury at 6C Prosperity Parade, Warriewood
Located at 6C Prosperity Parade in Warriewood, the newly unveiled showroom is set to become the epicenter for yacht enthusiasts and prospective owners. With a stylish and modern exterior adorned with lush greenery, it screams luxury even before stepping inside. The spacious and open-plan interior promises an immersive and opulent experience for every visitor.
But it's not just the aesthetics that set this showroom apart; it's also the comprehensive experience it offers. Showcasing a diverse array of models and partnering with industry experts like Jobe Watersports, this showroom is not your typical display space. Instead, it functions as a full-time boat show, providing customers with the opportunity to explore and appreciate the vessels from Eyachts before embarking on their own adventures.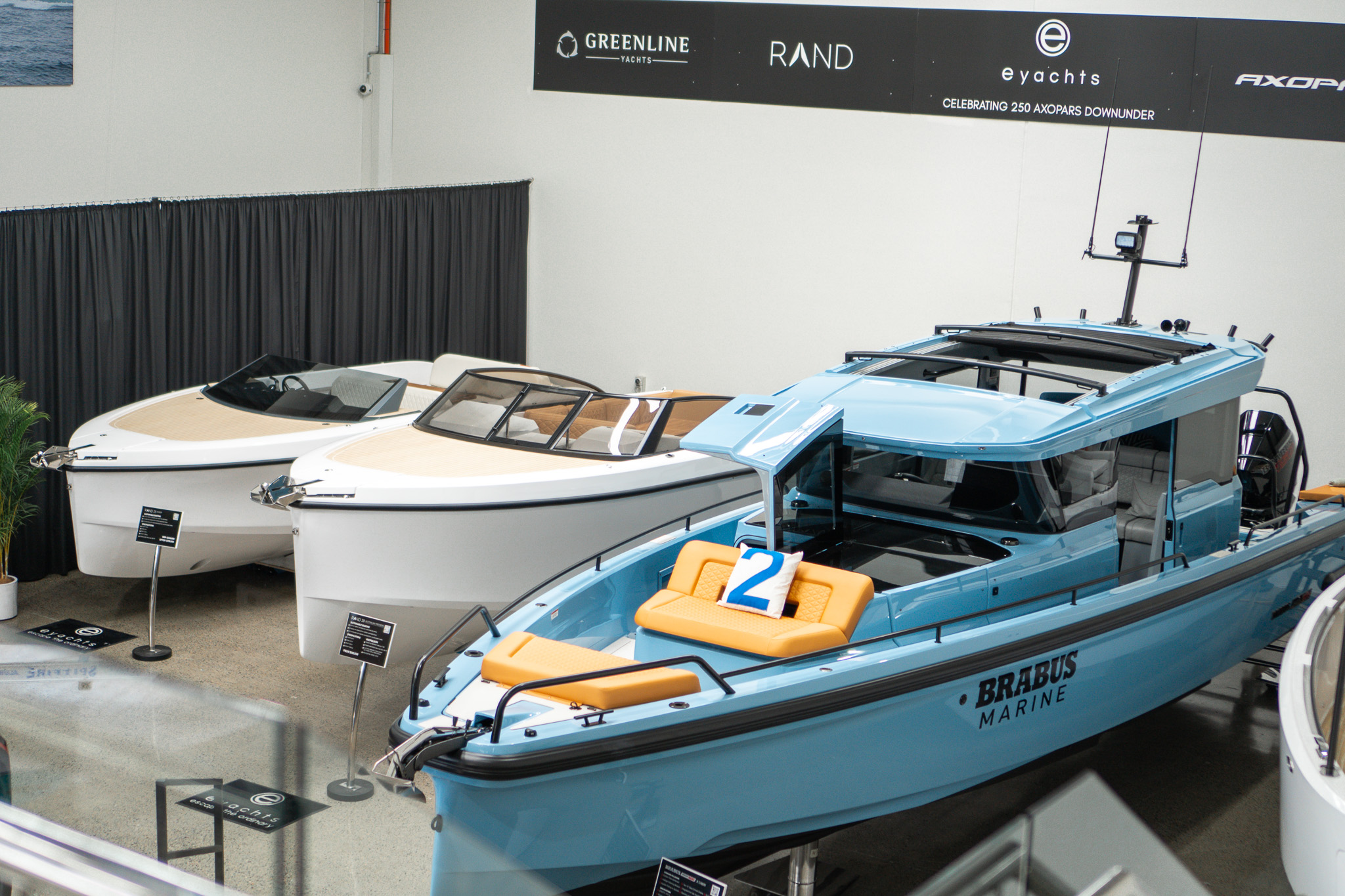 Peter Hrones: Pioneering Growth and Excellence
Peter Hrones, Eyachts Managing Director, is brimming with enthusiasm about the company's continued growth. He reflects, "Over the past three years, the group has expanded in numerous ways – launching two new businesses, opening two additional offices, and more than doubling our staff. We've gone from strength to strength." The opening of the Sydney Showroom is more than just a physical expansion; it's a symbol of Eyachts commitment to top-tier service by creating a central hub for spare parts for all our brands. It's a testament to our dedication to thriving in the luxury yacht industry.
Luxury Yachts That Redefine Excellence
Eyachts are leaders in the realm of luxury European day boats in Australia, specialising in innovative, cutting-edge, and niche yachts that redefine excellence and push boundaries. Visitors to the showroom are in for a treat, with an impressive range of models on display, including offerings from world-renowned brands such as Axopar, the fastest-growing boat company; BRABUS Marine, known for high-performance luxury automotive manufacturing; RAND, pioneers in sustainable boating, and more.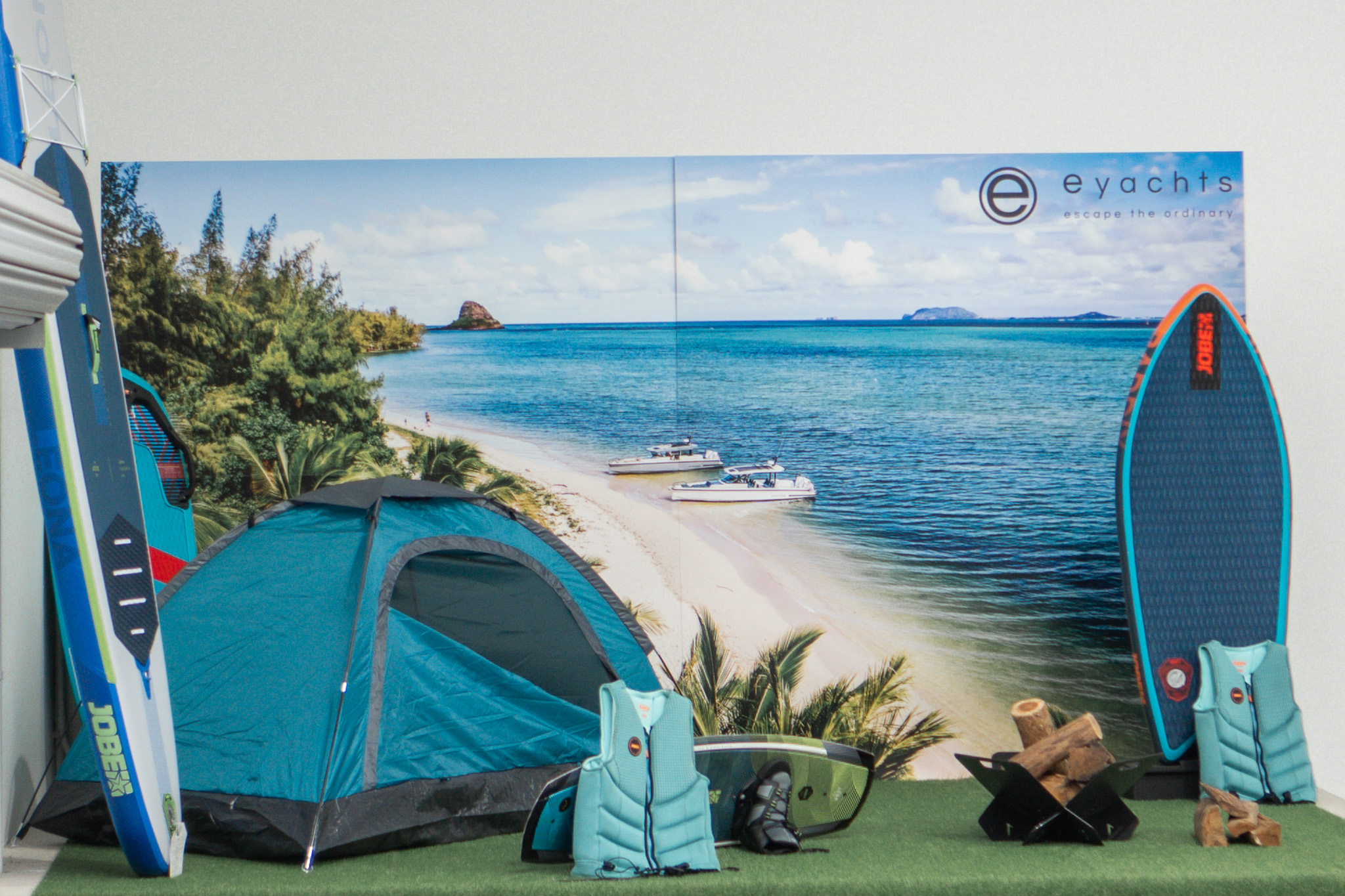 Your Invitation Awaits
As we unveil their Sydney Showroom at 6C Prosperity Parade, Warriewood, Eyachts extend a warm invitation to all who seek the finest yachting experiences in Sydney. Come, explore, and embark on your own journey of luxury on the water with Eyachts.
The showroom is open from 9-5, Monday to Friday, let us know before you visit by booking an appointment.
Explore the Grand Opening of Eyachts and Carbon Yachts' Sydney Showroom in Warriewood. Join us for a glimpse into the luxury and innovation that unfolded as industry friends, clients, and enthusiasts celebrated this remarkable event. Discover the future of luxury yachting in this event recap.
read more