Eyachts Training With Boat Wise
EYACHTS APPROVED TRAINING PARTNER
Eyachts has recently created an informal partnership with Boat Wise as our preferred training partner.
Owned and operated by Tristian Mooney, an experienced trainer and skipper, Boat Wise is in the perfect position to provide any training required post-handover for any Eyachts owners.
Tristian 4 years of experience working on Axopars in Sydney Harbour and is also very knowledgable in Pardo Yachts. After hopping onboard with Tristian, Eyachts team could see he is incredible knowledgable in these vessels an upholds Eyachts high standards.
If you are in need of some extra training onboard your Eyachts vessel, a session with Tristian will ensure you have the best possible start to their boat ownership.
"Eyachts introduced us to Tristian as we felt we needed some training to help us develop confidence in driving our new Axopar 28. Tristian proved to be a terrific trainer – carefully assessing and responding to our capability, providing endless and fascinating insights into the joys of Sydney Harbour and of boating generally, focussing on skill development, safety, the rules of boating and the potential of our Axopar, and all with a sense of humour! We would recommend Tristian to anyone looking to hone their boating skills – whether they are complete novices (like us) or simply wanting to polish their existing boating experience." – Peter Root.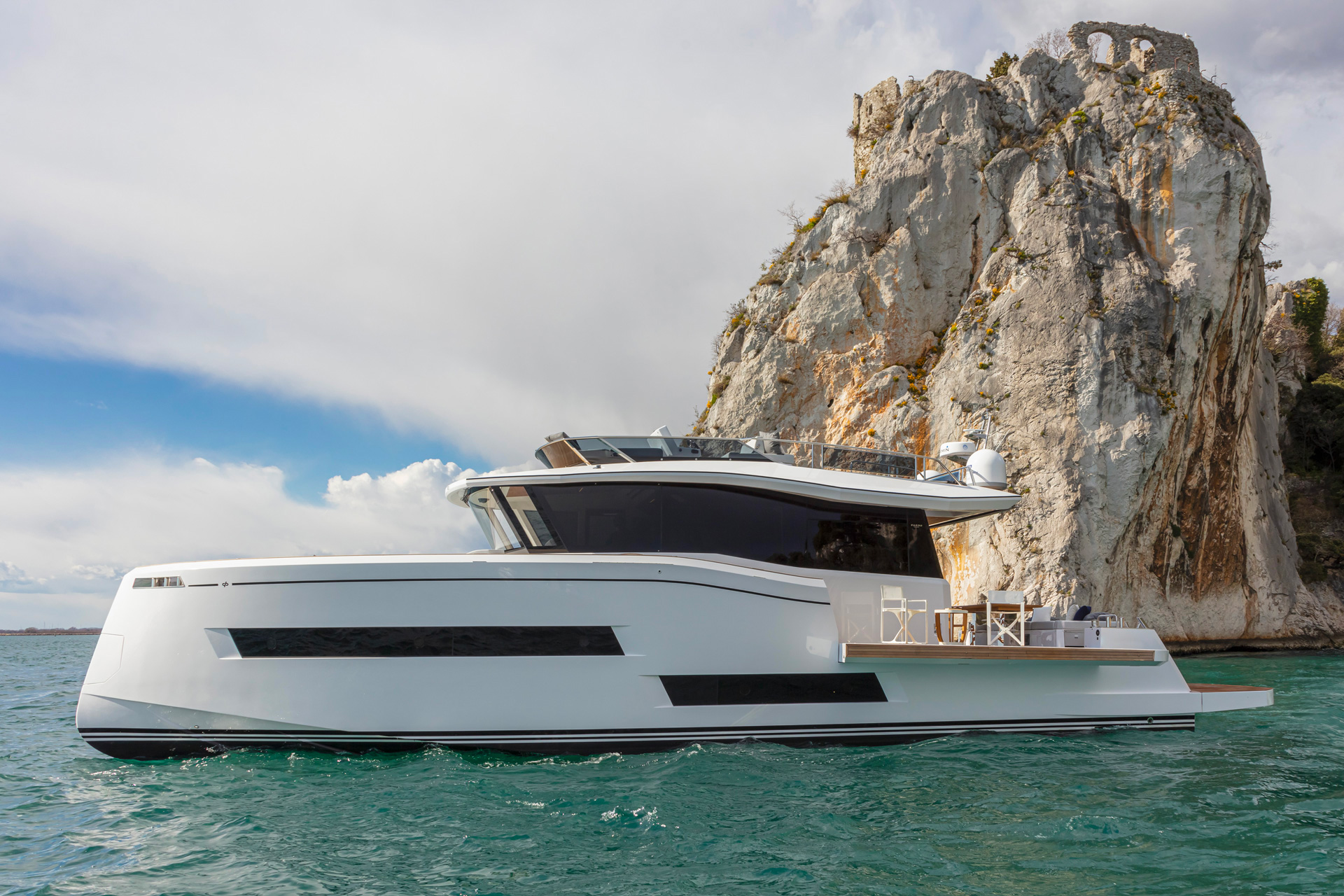 Peter Hrones had a last minute opportunity to walk through the Pardo Endurance 60 in St Tropez. Take this virtual tour as he explores the boat for the first time.
read more