First Experience Greenline 39
Marnie Ebeling writes on her first experience on a Greenline 39, what she thought and what they got up to on board, around Pittwater.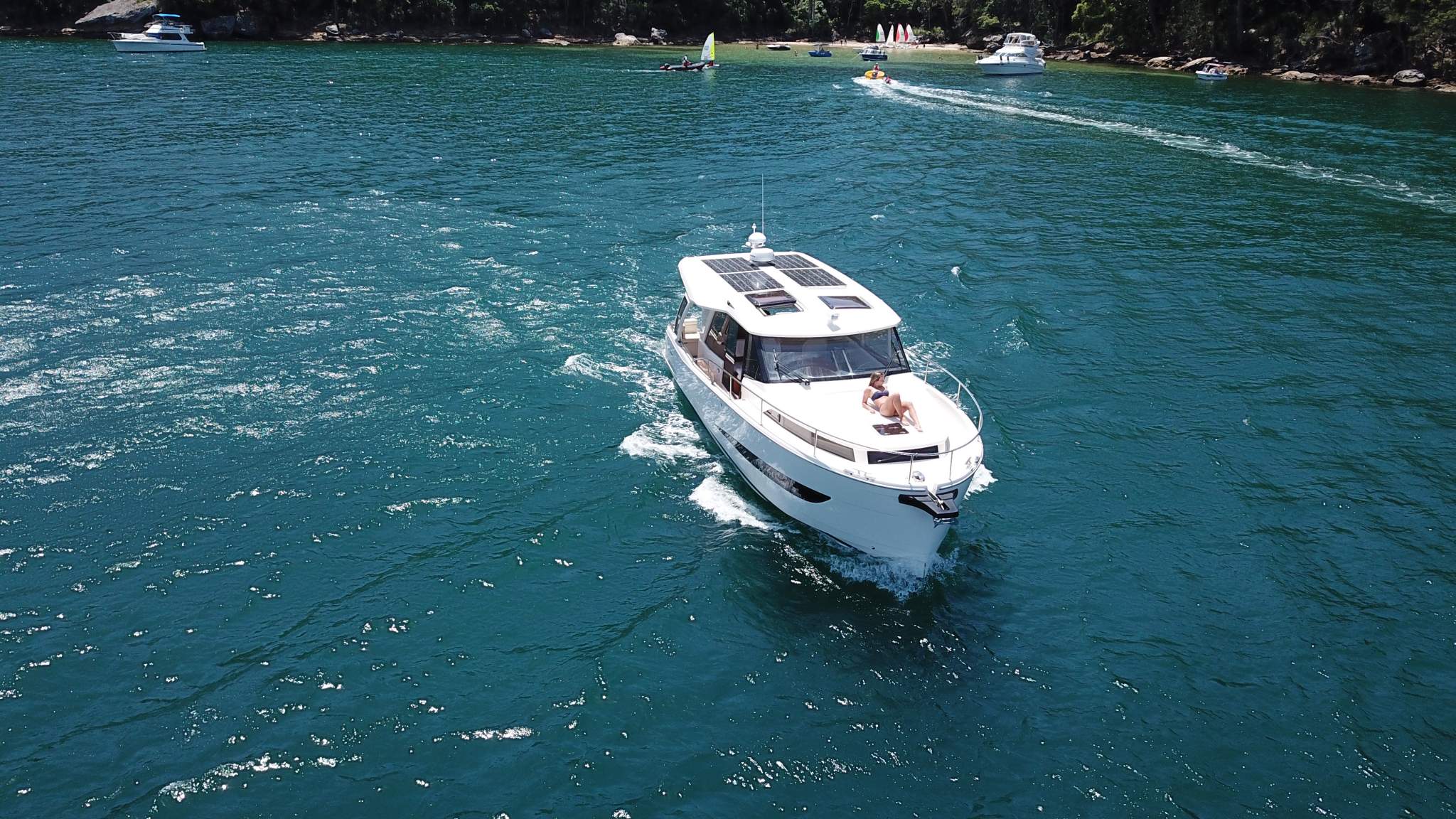 First Impressions
First of all let me just say this is probably the best looking and fanciest luxury yacht I've ever been given the opportunity to take cruising.
The instant I stepped on board it felt comfortable and spacious. My family owns a 37ft yacht, but with the added width and height of the Greenline 39 you feel like you're on something much larger.
The galley area also feels extremely free and airy with almost a 360 degree view and opening sliding doors to access the outside.
There is so much room to relax on board. If you want to stay inside there is a lounge and table, or heading outside onto the stern you'll find a single and double lounge that still remains in the shade. Further back there is a drop down transom which turns into a bathing platform which is perfect for catching a bit of sun while dangling your legs in the ocean, ideal for those who aren't prepared the brave the water entirely. At the bow there is a large sun-bed which is the best location for getting yourself a nice glowing tan.
What shocked me the most was how fast the boat felt. For such a heavy and large yacht I didn't expect to go fast at all but we casually hit 25kts and it felt like we were flying along.
I was also pleasantly surprised with how stable the boat was and how safe I felt. We seemed to cut through the water with minimal movement. The high side rails also made it easy and secure to walk around the boat while it was moving without any fear.
Final thoughts…
To me the Greenline 39 is the ideal luxury cruiser, set at a very tempting price for something of its size and included facilities…
This is a yacht you can easily take around your local waterways but also venture offshore to escape the ordinary.
With accomodation for up to 6 people, full size fridge and freezer, domestic stove, solar power and 660AH battery, you could comfortably spend a night (or 10) on board.
This boat would be perfect for the family whether the children are young or old. The young ones will be safe with the high side walk railings, but it's also the best way to get your older kids hanging out with the family because they know they will make all their friends jealous (or invite them onboard, room isn't an issue). Trust me after putting my adventures online to my friends I had them all in envy, so I would know…
"For a yacht that looks and feels like LUXURY while ticking all the functionality boxes you really can't look past the Greenline 39."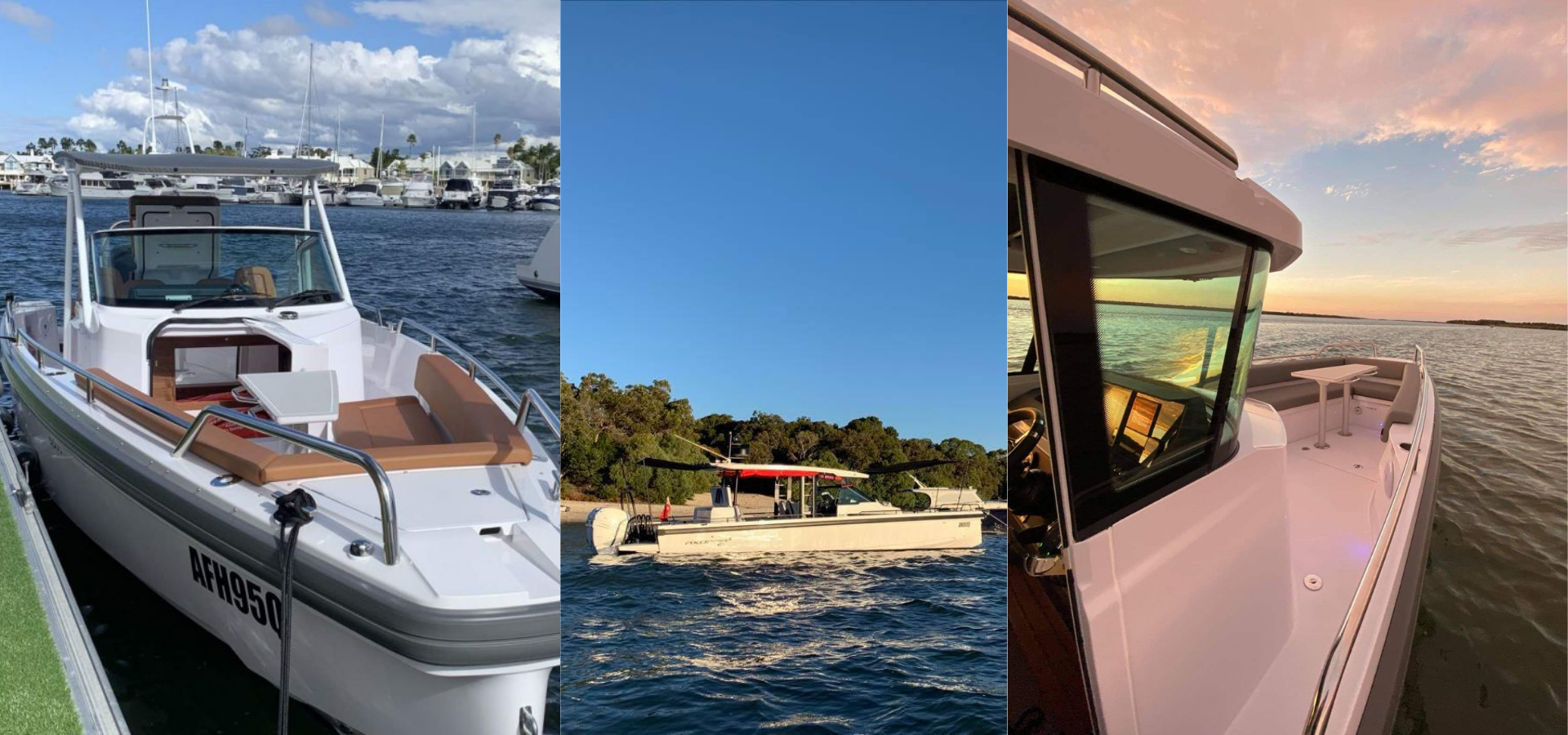 Dave owned his 28 T-Top for only 6 short months before upgrading to a 37 Sun Top and now with a 28 Cabin, so I think it is safe to say he has a bit of experience with Axopars. We thought he would be the perfect person to talk to about the various models, likes, dislikes and the adventures they have taken him on.
read more