Greenline 39 Key Features – Review
Managing Director of Eyachts, Peter Hrones explains the key features of the Greenline 39 and you will be impressed as to what this awesome yacht has to offer.
Not only is the Greenline 39 economical and efficient but looks and feels like a luxury yacht fit for a family.
Peter Hrones stated, "The Greenline 39 is the easiest boat I've parked in my life."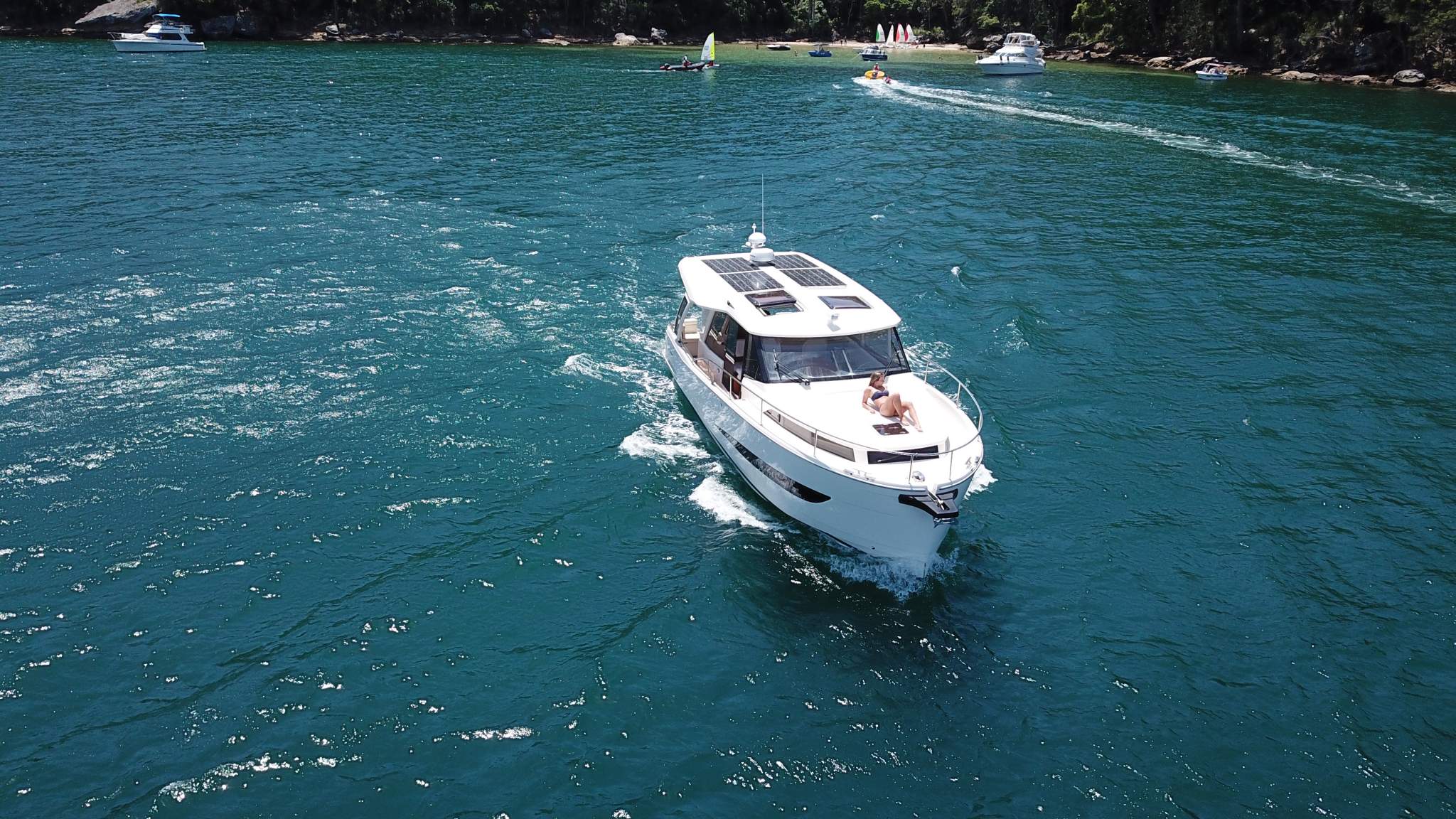 Key Features…
Top Speed – 25 kts | Consumption – 70 lts/ hr
Cruising – 18 kts | Consumption – 46 lts/ hr or 8kts | Consumption 7lts/ hr
Accommodates 6 people choice of single or doubles.
High board walks (SAFE)
Drivers side door
Air conditioning
Solar power 1.2KW
660AH Battery
Full size fridge
Domestic stove
2 Electric hatches
Single shaft drive diesel
Bow and stern thruster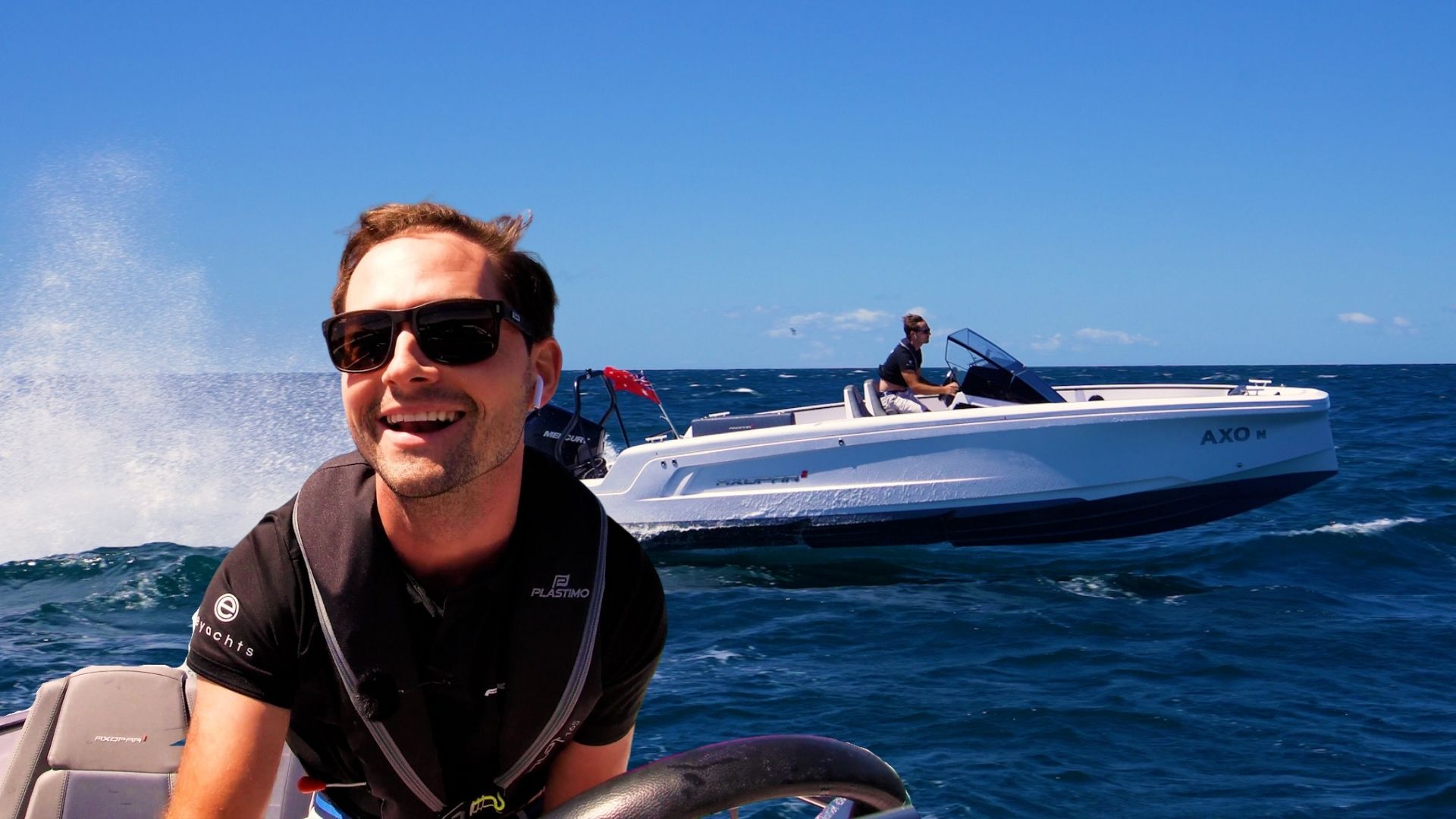 Joe Fox tests the Axopar 22 in the conditions it was made for!
If you know Sydney Heads you would know that this area is known for having turbulent seas. Combine a 1.5-2 metre southerly swell with a 30kt westerly and you have the type of mess that will really put this 22 ft dayboat to the test!
read more