Axopar Range Rottnest Island, Western Australia
Champagne, oysters & quokkas
Following the Perth Boat Show the Eyachts team and our new Axopar customers decided to take a trip from Fremantle to Rottnest Island.The day started out rainy, windy and with massive swell.See how the crew made the most of what started out as a horrible day…Written by Marnie Ebeling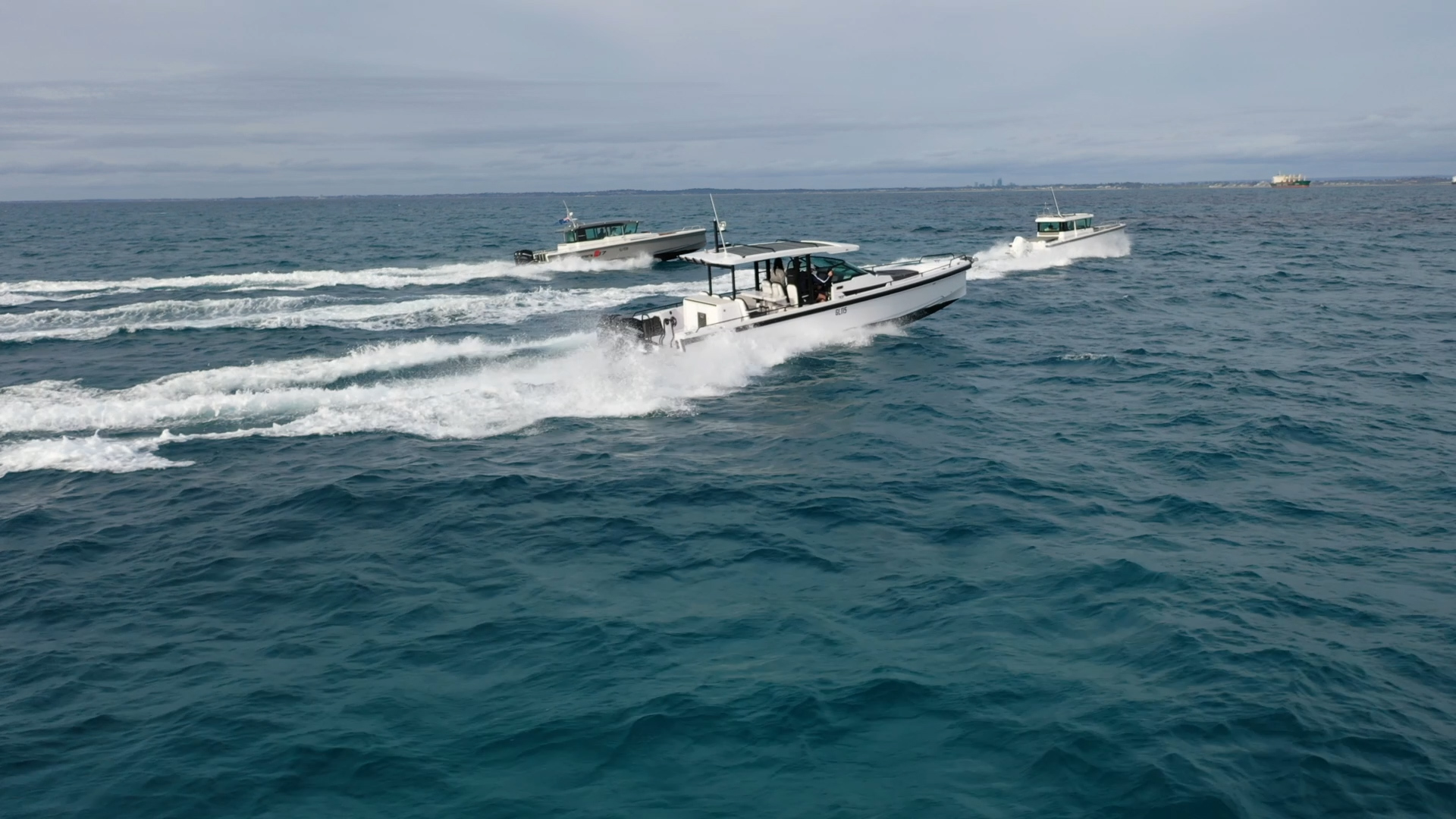 Gathering at Blue HQ the Axopars were lined up and ready for a day of adventure boating. Looking up to the gruesome, grey sky, sprinkles of rain began to pitter patter down on the guests, but the brave bunch refused to let it ruin the plans for a fabulous day at Rottnest.
Setting off quite comfortably on the Axopar 28 Cabin was WA manager Brendon and his partner Renee as well as the new customers of an Axopar 24 T-Top Graham and Heather. Eyachts members Joe and Alex also decided to take dibs on the Cabin layout of the Axopar 37 to ensure themselves and the camera equipment stayed dry. However, new Axopar 37 Sun Top owners Jasmyn and Peter were ready to take on the rain in their new boat layout along with Managing Directer Peter and myself.
We were all extremely impressed by how dry we all were. Battling through the rough 1.5 metre swell all the Axopars sliced through the waves. Utilising the twin stepped hull to stay high and the cutting bow as the water dispersed along side the vessels without any splashing inside the boat itself.
Jasmyn was extremely surprised but also excited stating, "I cannot believe how dry we all were, it was really good to come across in weather like that to see how amazingly the boat performs and I was super impressed. Peter you definitely picked a great boat."
If you are at all familiar with the dynamic summer weather in Western Australia, you will know that in the afternoons it is not uncommon to have rough swell after a perfectly calm and sunny day. The Axopar range provides the perfect day boat with the potential for an overnighter on Rotto or for those who are wanting to get back to land quickly and safely no matter what the offshore conditions are.
Arriving at the protected Parker Point, it was as though the clouds parted and made way for us. The wind settled and the swell died down and only a glassy turquoise bay lay ahead.
Going ahead, the Axopar 37 Sun Top dropped anchor and the other two boats rafted up along-side.
The wine, champagne and beer was immediately taken out of the fridges "CHEERS!"
The Sun Top's table then hosted an array of goodies including oysters and sushi. What a perfect entertainment boat.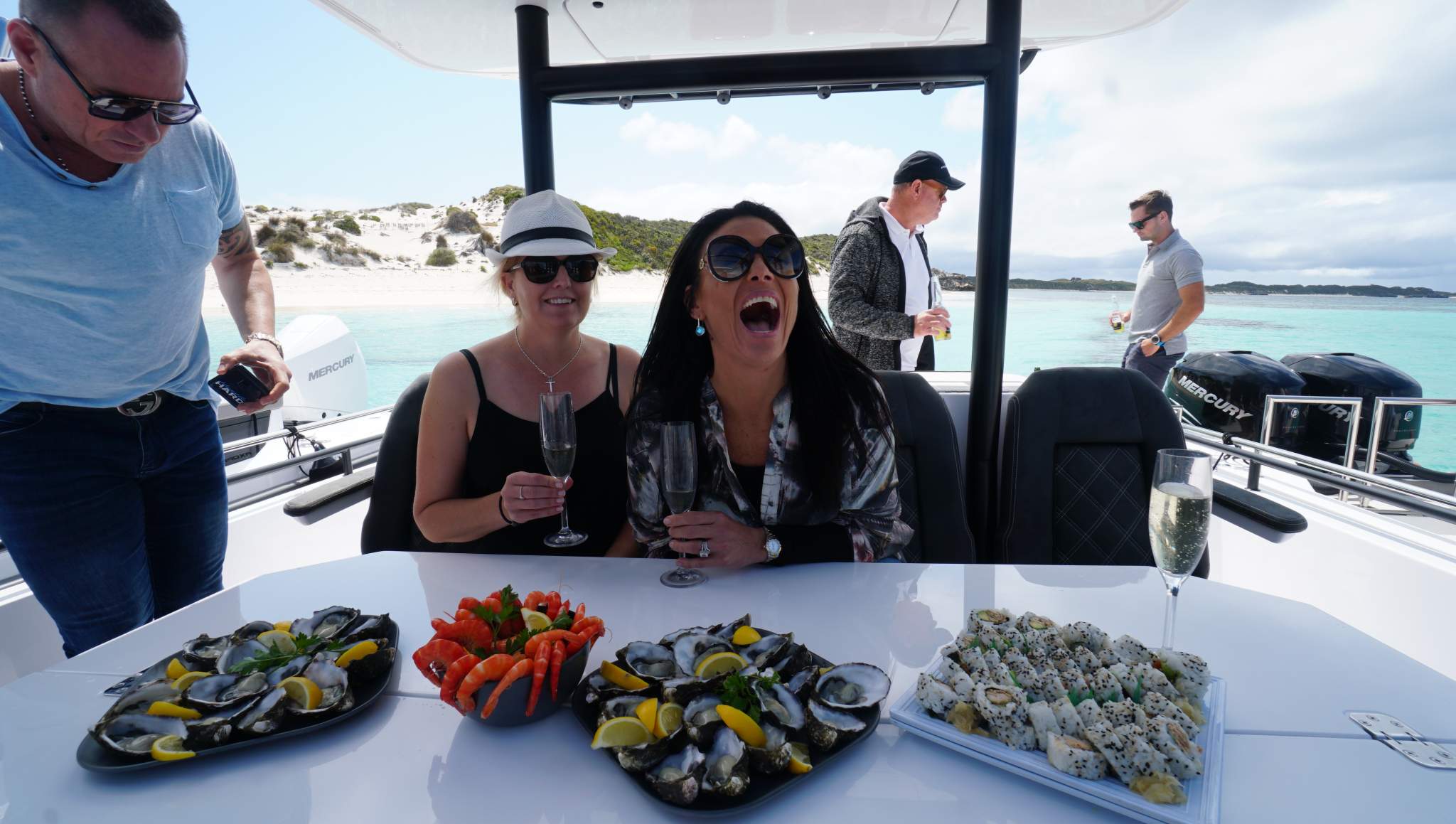 After letting the food settle it was time to dive in for a snorkel. The bay blossomed with marine life, sting rays and schools of fish swam across the clear ocean floor.
Despite being mid-September a few of us braved the ocean and were surprised by the comfortable temperature and did not have any regrets.
Before our stomaches had a chance to grumble again we took off to Thomson's Bay for more food.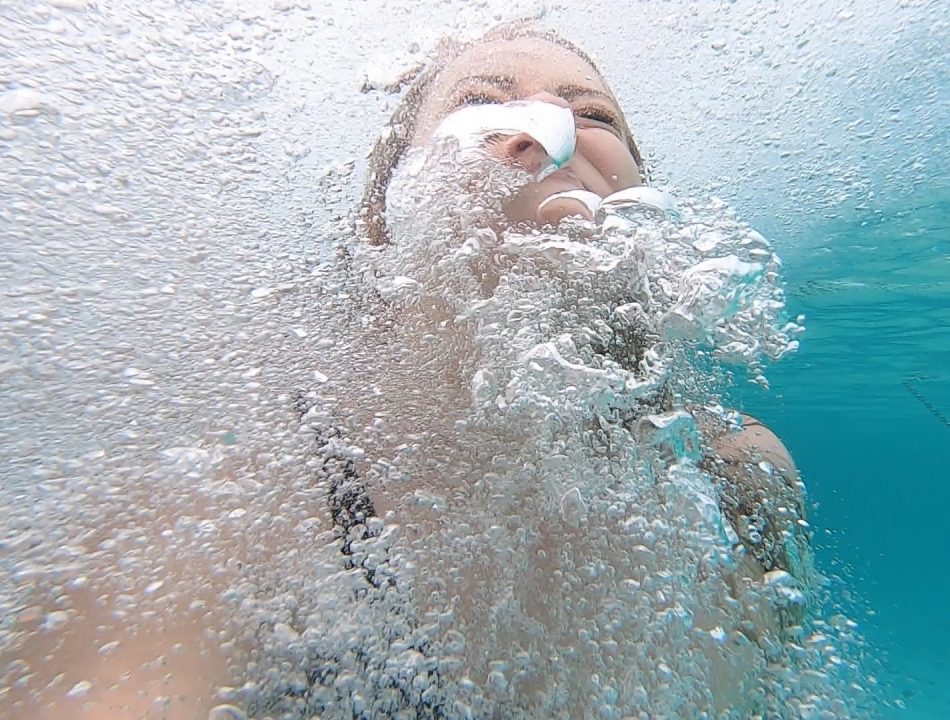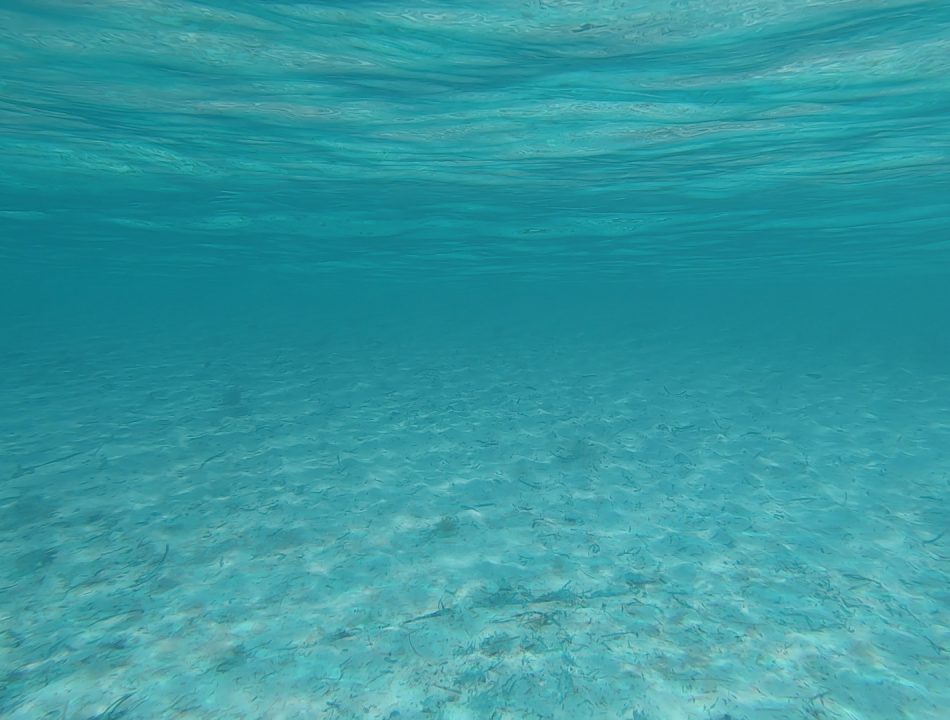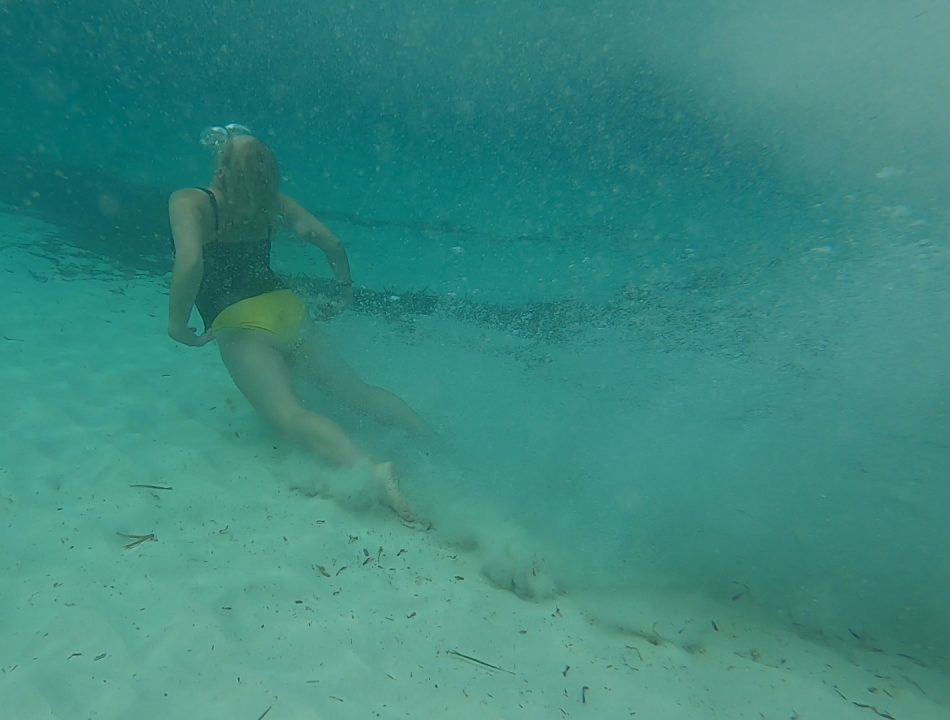 The three boats raced from bay to bay, backing up to the shore line and rafting up again. We were all forced to step into the shallow water and trot awkwardly to the beach, some of us got a bit wet while others (like myself) took a strategic approach making my way over in my swimmers.
Stepping onto dry land I immediately set off on an expedition to take a #QuokkaSelfie because apparently you just cannot got to Rottnest without getting one.
Within the minute I found myself the perfect fluffy friend. Jasmyn taught me the perfect strategy to get the best selfie possible. We both lay straight on our stomach dangling a piece of food in front to get their attention towards the camera. The outcome could not have been better. These are truly the cutest and most relaxed wild animals I have ever come across.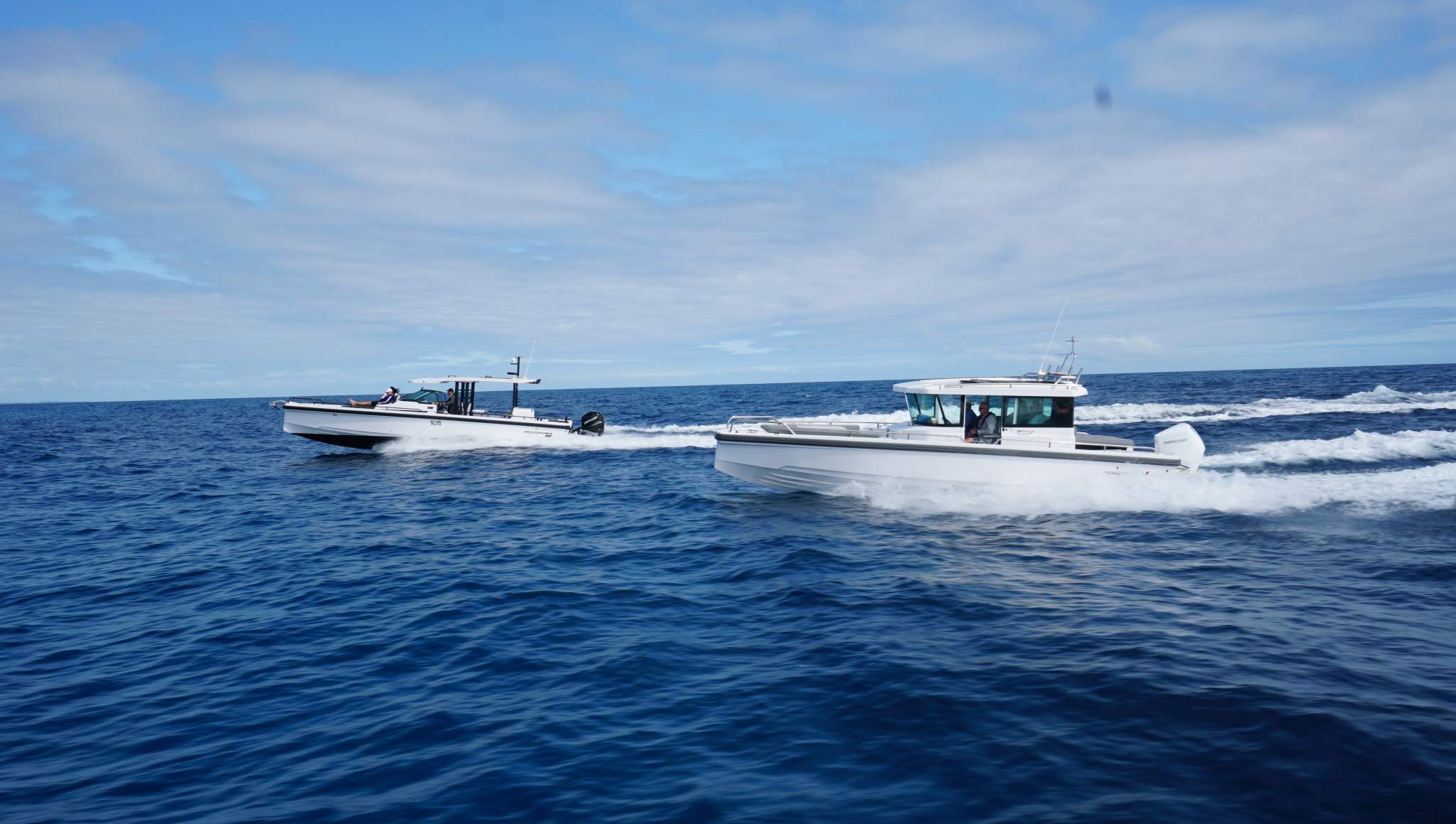 Dining in at the divine Thomson's we ordered an assortment of share plates.
We lunched on mussels, cold meats, olives and fish and chips while gazing out at the beached boats.
Everyone walked away happy and satisfied with only positive reviews left.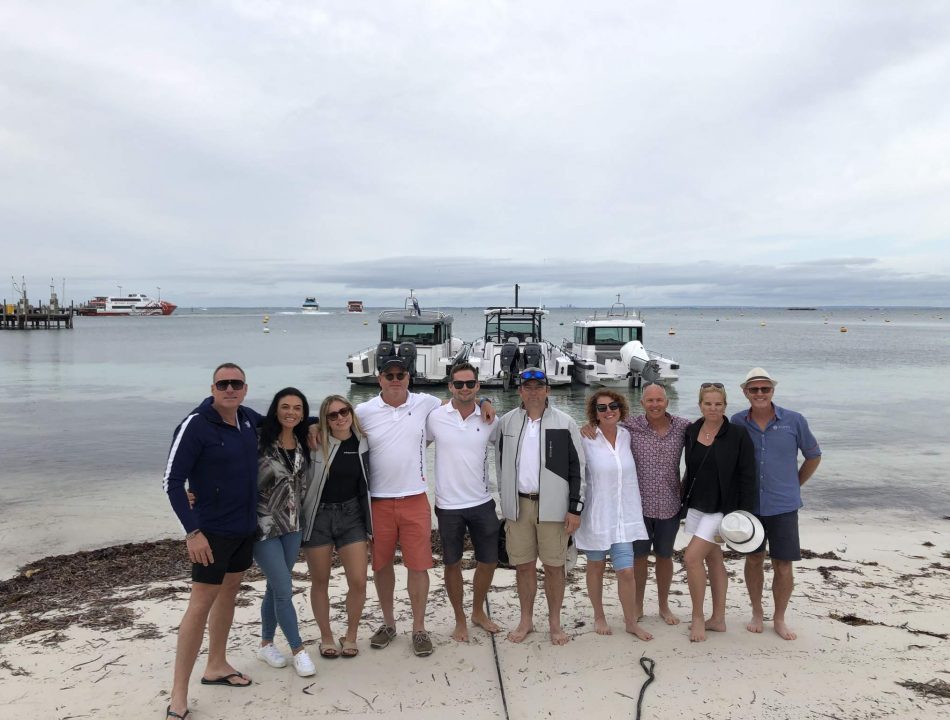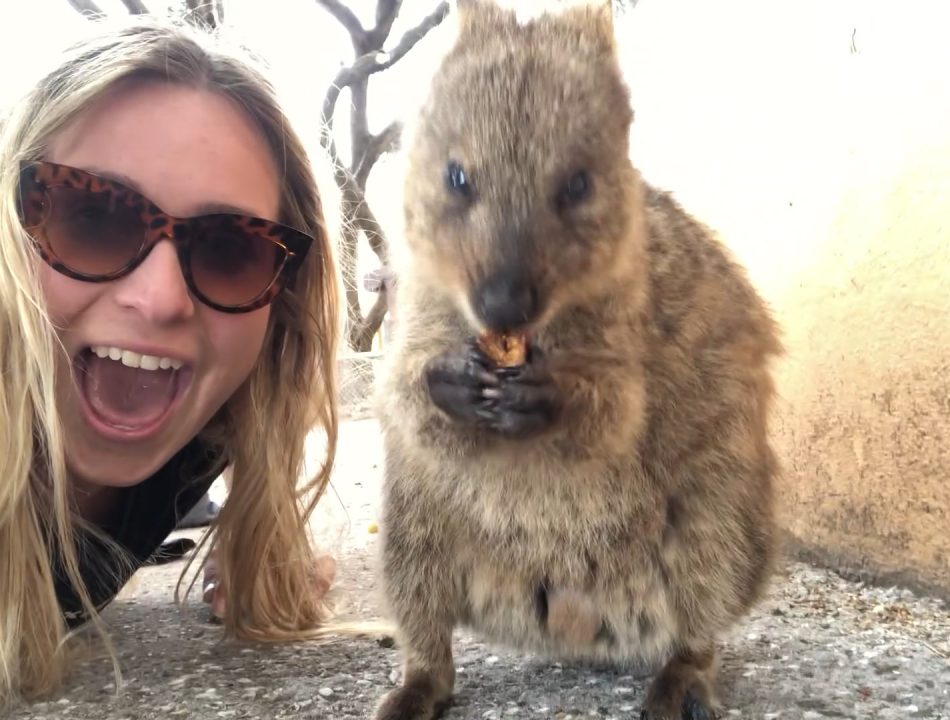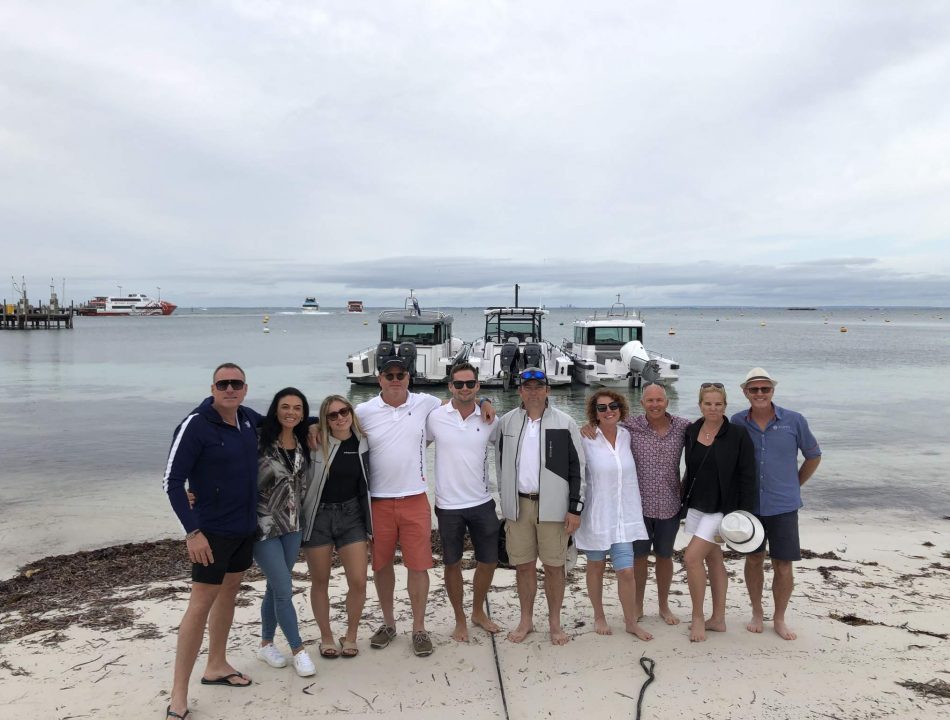 Heading back offshore the seas had settled making for easy passage for all three boats to glide back to Fremantle.
Everyone had an amazing day and could not stop raving about our luck with the weather.
Despite a rough start to the morning Rottnest really ended up providing us with a sensational day on some incredibly wicked boats with our amazing new customers.
I already cannot wait to head back next year with even more new Axopar owners!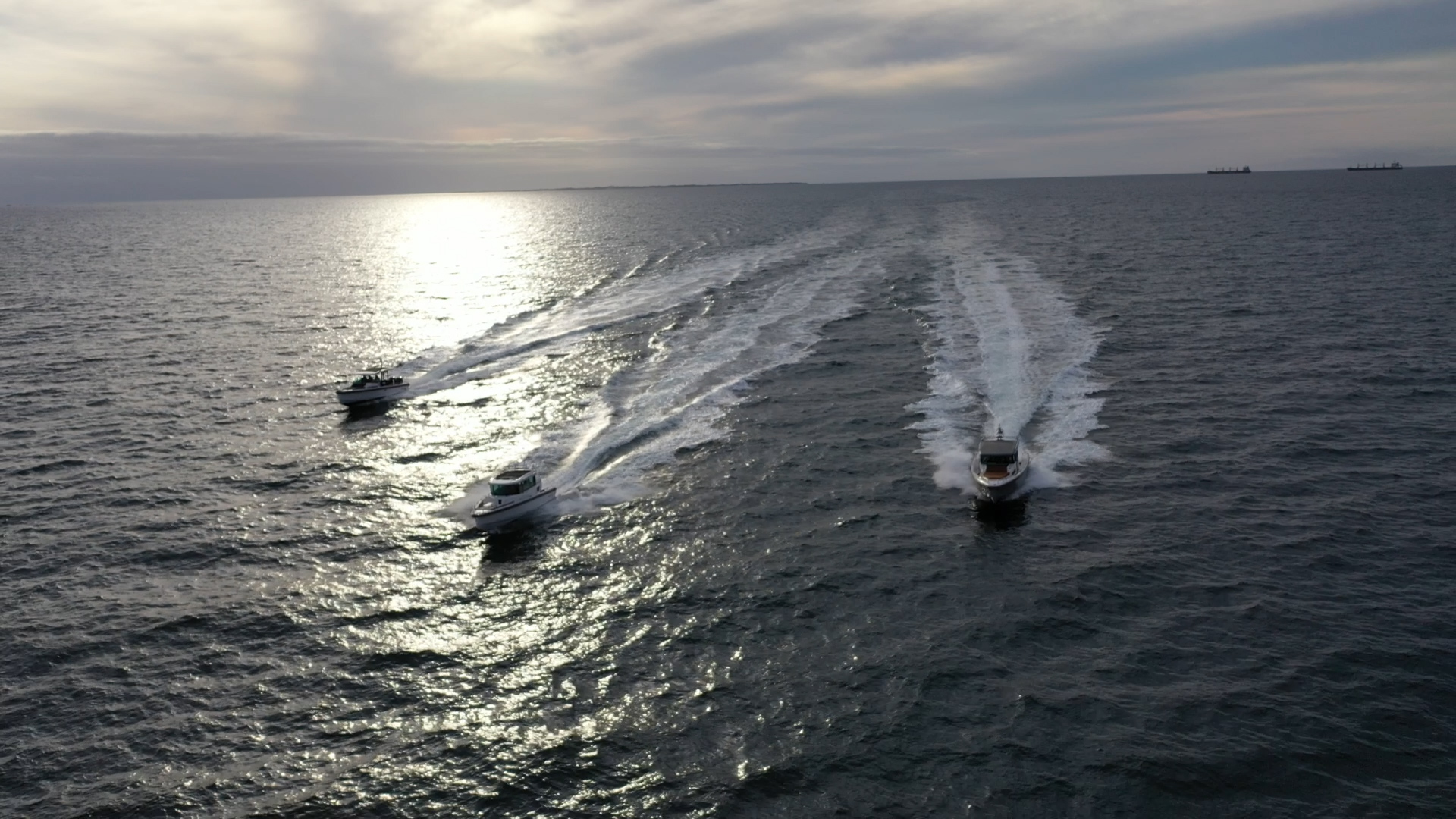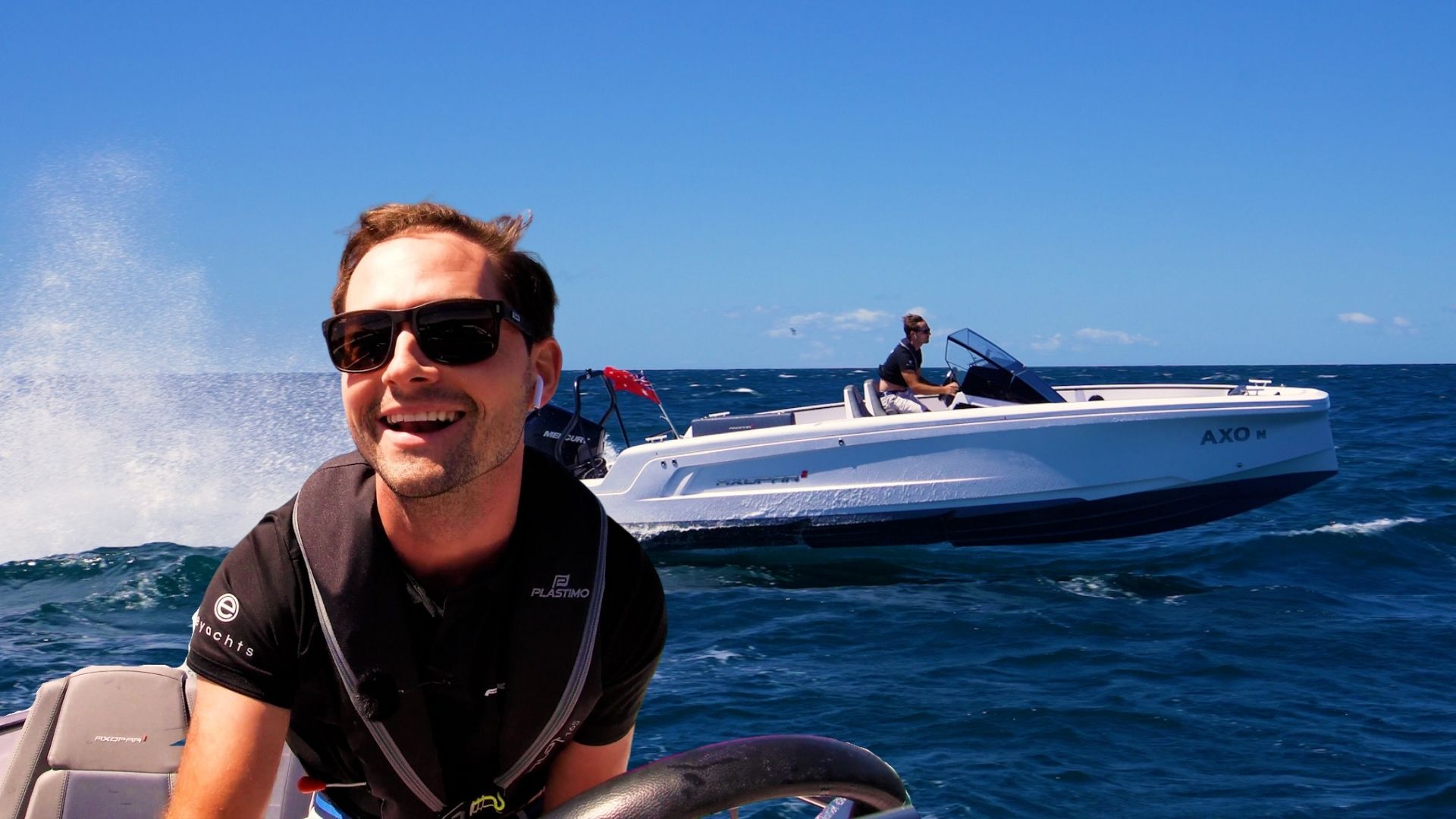 Joe Fox tests the Axopar 22 in the conditions it was made for!
If you know Sydney Heads you would know that this area is known for having turbulent seas. Combine a 1.5-2 metre southerly swell with a 30kt westerly and you have the type of mess that will really put this 22 ft dayboat to the test!
read more