BRABUS Shadow 900 Wins Red Dot Award
The BRABUS Shadow 900 was only released in January at the Dusseldorf Boat Show and has since won the prestigious Red Dot award of 2020.
Eyachts team know too well the thrill of this speedy and sexy model after travelling to Finland and flying a sweet 63kts in the test mule, carrying twin 450hp Mercury Outboards. Power aside, when you hop on board this model and any other BRABUS product you can see, feel and smell the attention to detail they put in to taking these vessels to the next level.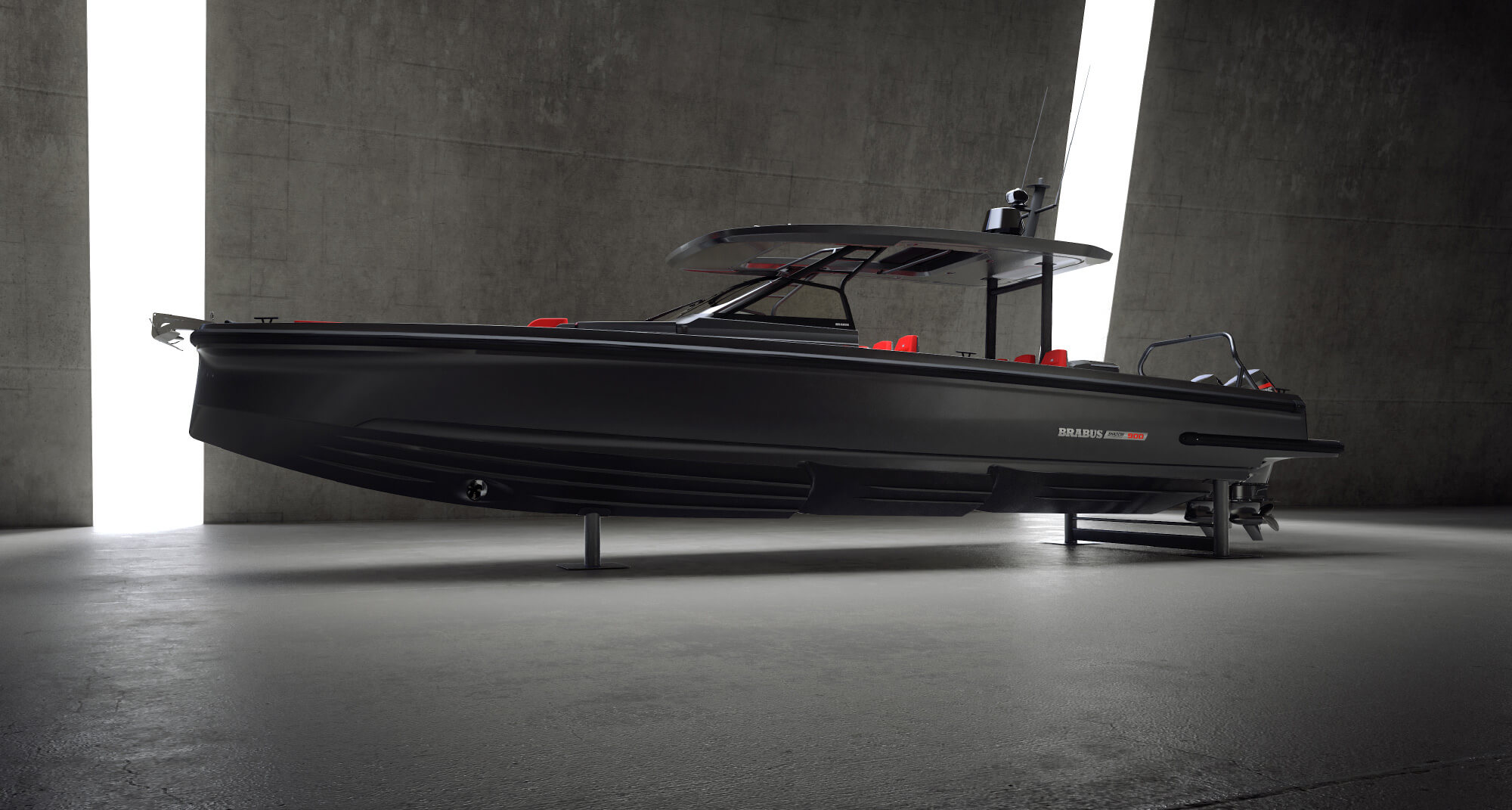 So what is the Red Dot award?
The annual Red Dot Design Awards are recognised as being one of the most prestigious design awards in the world. And the hotly contested Product Design category is where the world's top brands meet to compete. With over 6500 applicants it is a huge honour for this new brand to be rewarded with this monumental achievement.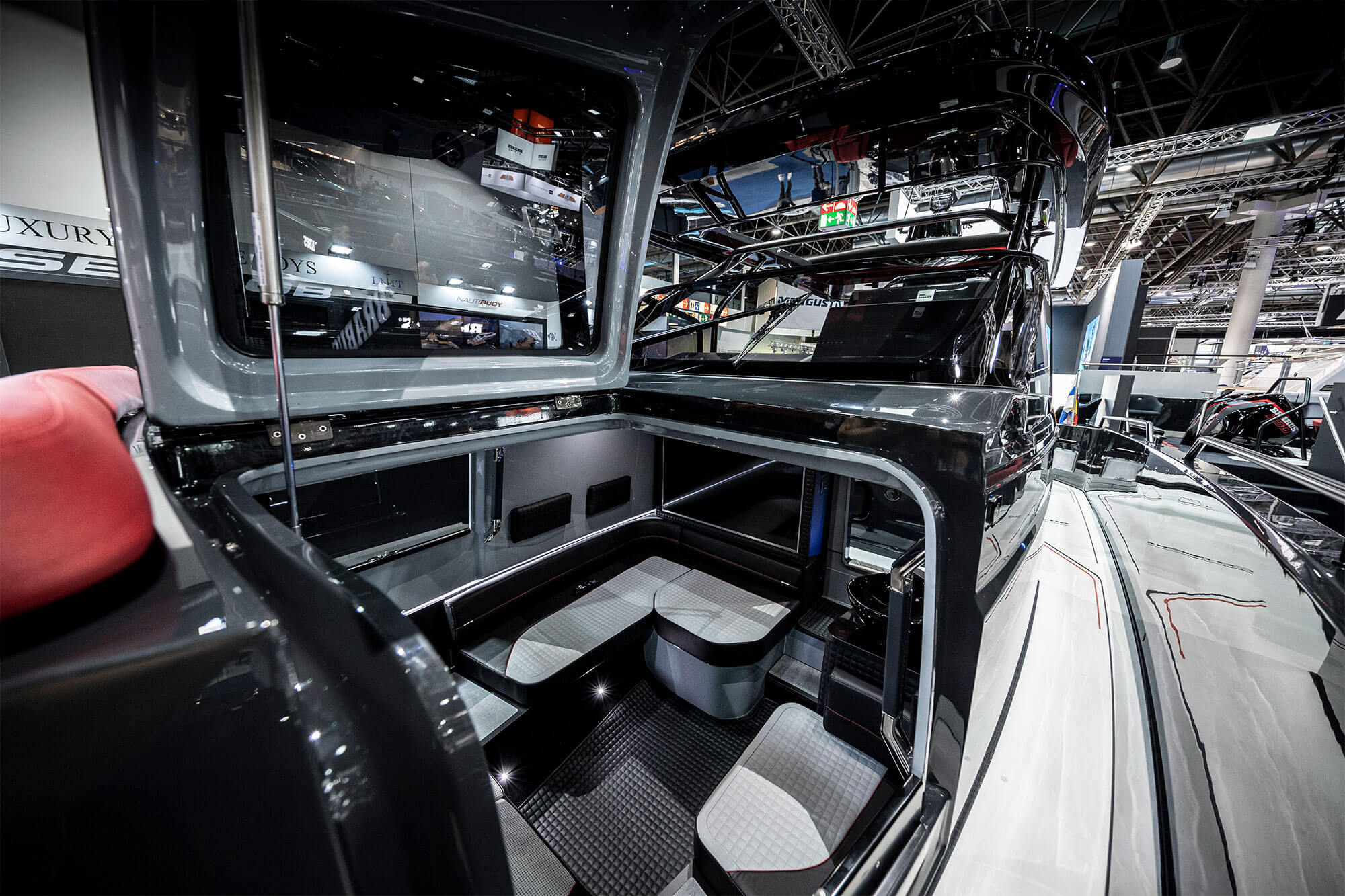 Referring to the Red Dot Award win, Axopar and BRABUS Marine Creative and Innovations Director, Jan-Erik Viitala, explained more when he said: "Ours is a new way of working within the industry. By utilising our 'shared-platform' thinking, design of the Shadow 900 range is the result of four unique parties, namely, Axopar Boats, BRABUS, BRABUS Marine and Navia design agency co-contributing and therefore co-designing together."
Navia's Head of Yacht Design Jarkko Jämsén added: "There's a genuine sense of excitement, innovation and inspiration when we get together for workshops and meetings. We use immersive design tools like 1:1 scale modelling, prototyping and mixed reality with computer-game engine technology to get everyone excited, revved-up and deeply involved in the discussion and decision-making process."
Expressing his pleasure at winning the award, BRABUS Group CEO, Constantin Buschmann, said: "The international esteem gained from receiving a Red Dot Design Award proves the BRABUS Shadow 900 is an outstanding product, packed with previously unseen innovation, such as the amazing front cabin Gullwing Doors and the clever use of internal and external deck space. The united competence of Axopar, Navia and our own engineering design team have, between them, done a truly excellent job creating a unique high-performance ultra-luxurious 'superboat'."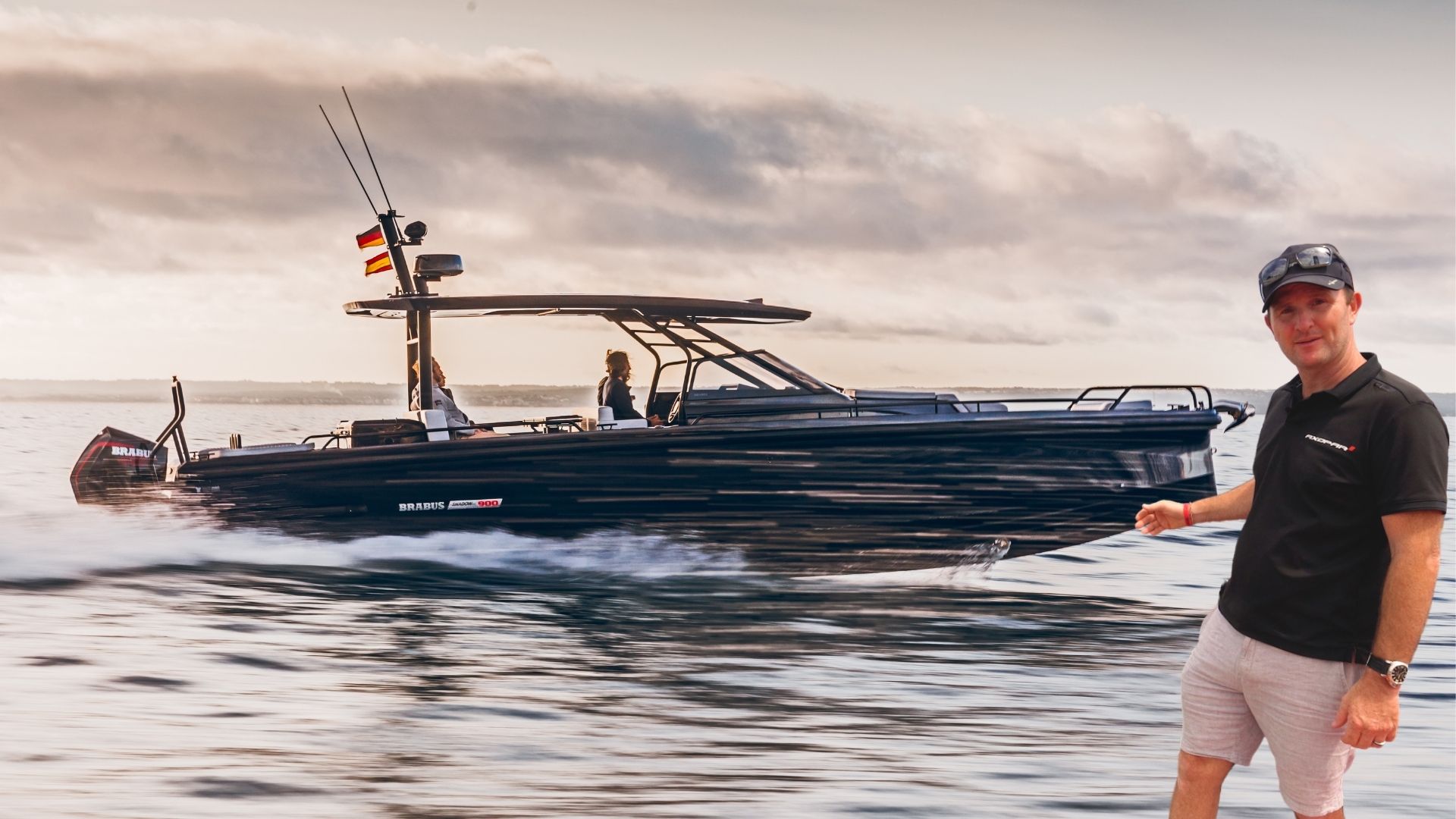 Our team jumped aboard the new BRABUS Shadow 900 Sun Top Deep Blue Signature Edition featuring the Lounge Package at the premiere. With other BRABUS 900s along side we look at various options and help you decide which BRABUS Shadow 900 is right for you.
read more