Just 4 short years ago Eyachts partner Dan Jones, travelled to Sweden to see a new boat called "Axopar."
At this stage Axopar was a small company, just a year into production with the very first Axopar 28 range including; T-Top, Cabin and Open.
Dan, bursting with excitement got onto Peter and insisted they needed to investigate these interesting new boats further, so they went to Dusseldorf 2016 to get a closer look.
At the time, not much was known about this company but both Peter and Dan saw the potential…
"The aesthetics was what caught our eye first off, they were a cool looking boat. After hopping on board we could then tell these boats had some unique features including the seperate toilet and aft cabin, rare for a 28 footer. Of course, the cutting edge hull design was a major factor as it is the #1 thing we look for in a boat along with the engineering and solid construction.The fact that they had a low centre of gravity, low fuel consumption and incredible driving performance just stemmed off from that.
They were so well priced against everything else but with so much more to offer. It was different to anything else on the market. Initially no one thought this niche boat would be in such demand around the world, but when Axopar won so many design awards year after year all over the world on all its new models, the industry leaders stood up and congratulated this small company. Axopar is now producing up to 600 boats a year and turns over more than 60 mil euros, compared to 100 Axopar 28's in 2015.
If you told someone back then that day boats would be as popular as they are now they wouldn't have believed you. However, I could see that people would learn to love these type of boats, well before their time. I knew people would want the ease of maintenance and a versatile boat with the ability to go offshore whale watching, visit waterfront restaurants or simply enjoy time out of the water with the family whether you are fishing, wakeboarding or just anchored in a secluded bay or beach having a picnic and watching the world go by the Axopar offers something for everyone in a cool simplistic package….. I am so proud of how far Axopar have come so quickly and this is thanks to our proud but also very enthusiastic Axopar owners feedback and a young Axopar team that listens." Peter Hrones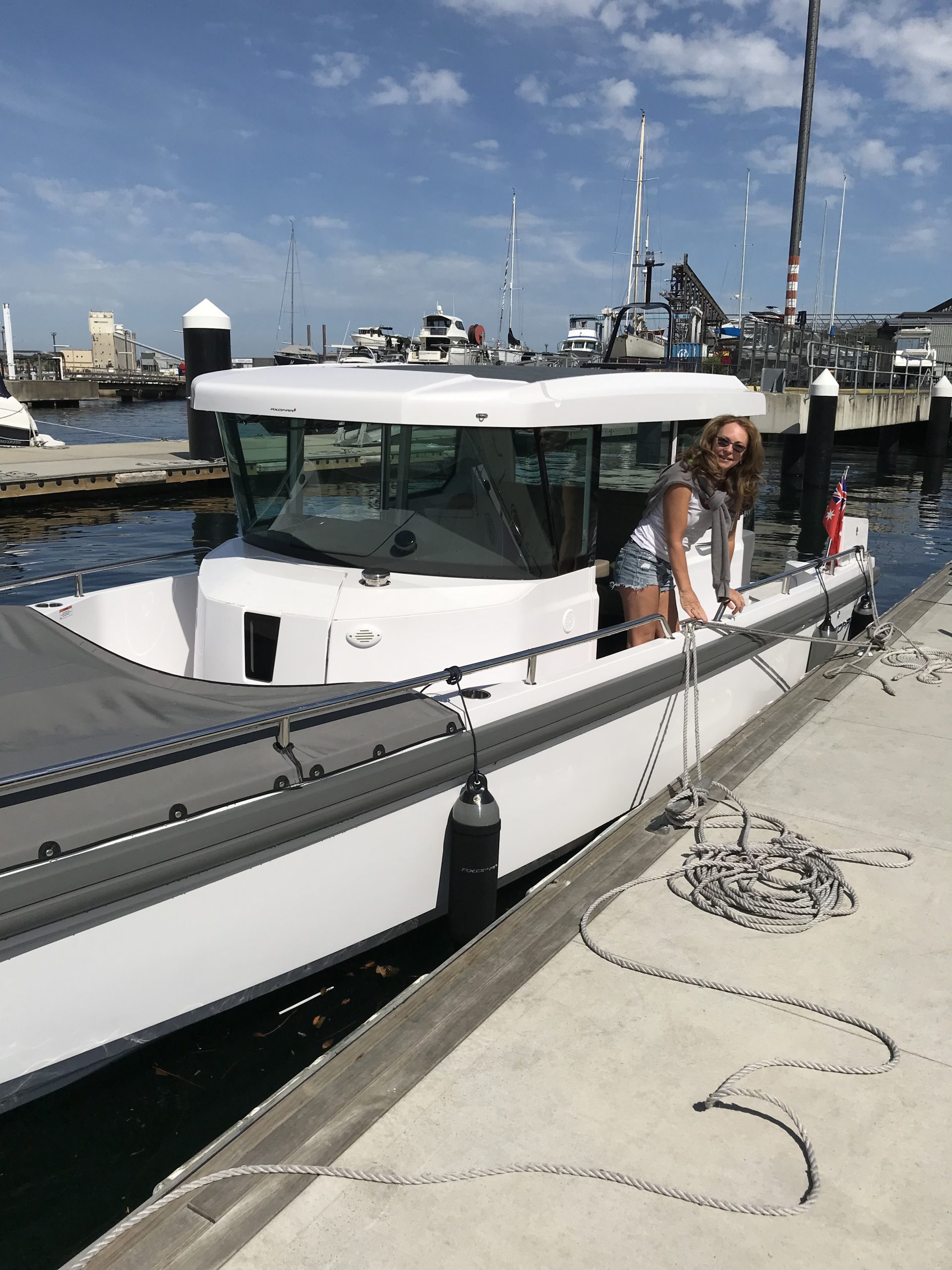 Georgie found the Axopar 28′ despite its length a well designed boat that could easily be skippered single-handedly, claiming "The Axopar is so easy to handle I can head out at any time in any condition." Georgie refers to her Axopar as a "Sexy sports car. A convertible with opening doors and roof which allow full control of the amount of sun and wind one experiences."
read more