CONSTANTIN BUSCHMANN
CEO, BRABUS
Constantin Buschmann, CEO of BRABUS, has adopted his family's passion for boats, finding the marine lifestyle the perfect way to escape, unwind and relax from his extremely busy and successful global automotive empire.
After discovering Axopar and falling in love with the sexy and functional design, it was not long before Buschmann was forming a partnership with Axopar to create an elevated new product which is now known as the BRABUS Shadow range.
Buschmann is expanding on the success of BRABUS Automotive with the development of BRABUS Marine;
"We will continue to follow our established philosophy of developing fascinating products of the highest quality and by doing so make our customers' personal wishes come true in every detail. At the same time, you can rest assured that my father and I shared one thing; the drive the energy always to discover new ideas and business fields."
The range is designed in collaboration with Jarkko Jämsén, head designer for all Axopar boats and the BRABUS team who take the vessels to the next level. The cooperative design process between Axopar and BRABUS Marine is an important long-term partnership and key to success. The exceptional hull design and functional features of the Axopar combined with the thrilling, innovative and high performance features synonymous with BRABUS make the BRABUS Marine Shadow Range truly unique and inspiring.
Read More about BRABUS Marine History
Read More about AXOPAR Designer Jarkko Jamsen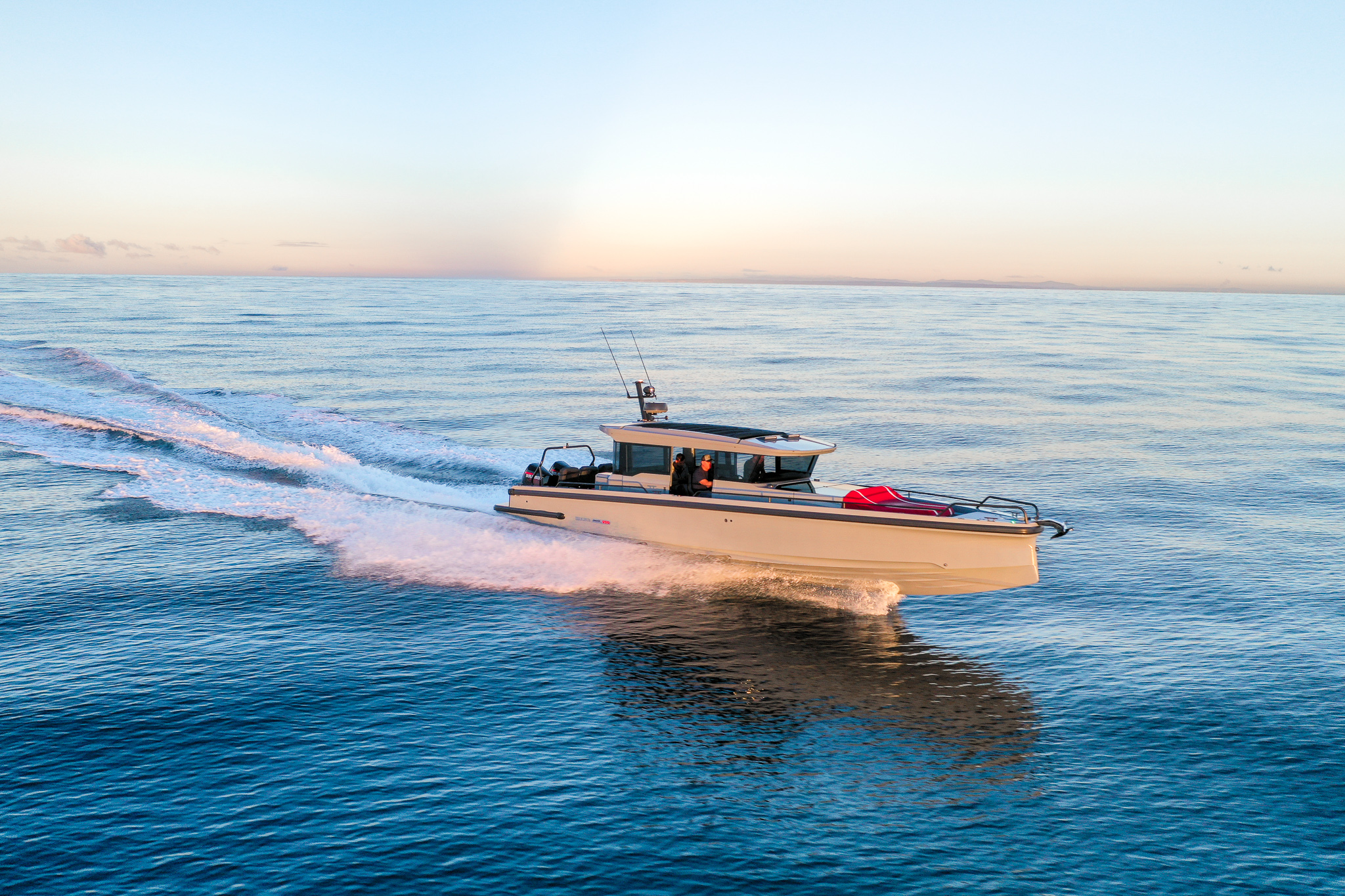 Three highly experienced boat drivers with a mission to take the BRABUS Shadow 900 Cross Cabin 300 nautical miles up the New South Wales coast in record breaking time. Join them on the journey to find out how quickly they got there.
read more