Charting a Greener Course: Australia's First Electric Boat Fast Charger
Unlocking Sustainable Boating at The Quays
The Quays Marina has long been an iconic destination for boating enthusiasts, renowned for its state-of-the-art facilities and stunning waterfront location. Eyachts Pittwater Office is located at The Quays, and with the influence of Eyachts and our partnership with Seavolt the marina has introduced the first electric boat fast charger in Australia, elevating their status as a trailblazing, environmentally conscious destination. This innovative addition empowers boaters to seamlessly dock, recharge, and embark on their maritime adventures with minimal delay, all while embracing a clean and green energy source.
Furthermore, The Quays have made substantial investments in sustainability, boasting 200 solar panels that generate a remarkable 600kWh of energy daily, effectively powering the entire marina during daylight hours. Not stopping there, the marina has also installed four electric fast car chargers by Seavolt, which harness solar energy to fuel these chargers, further reducing their carbon footprint and promoting eco-friendly transportation options.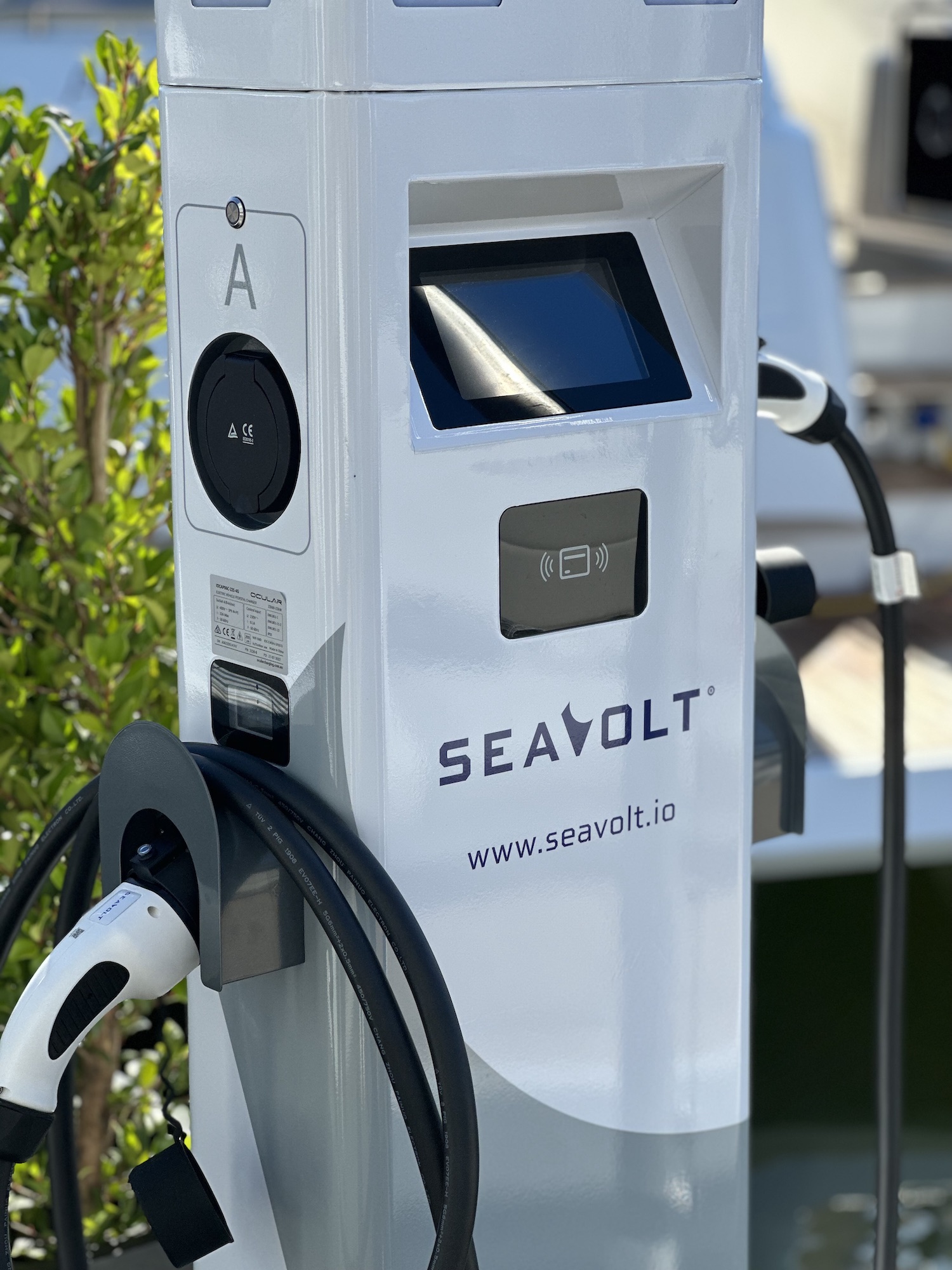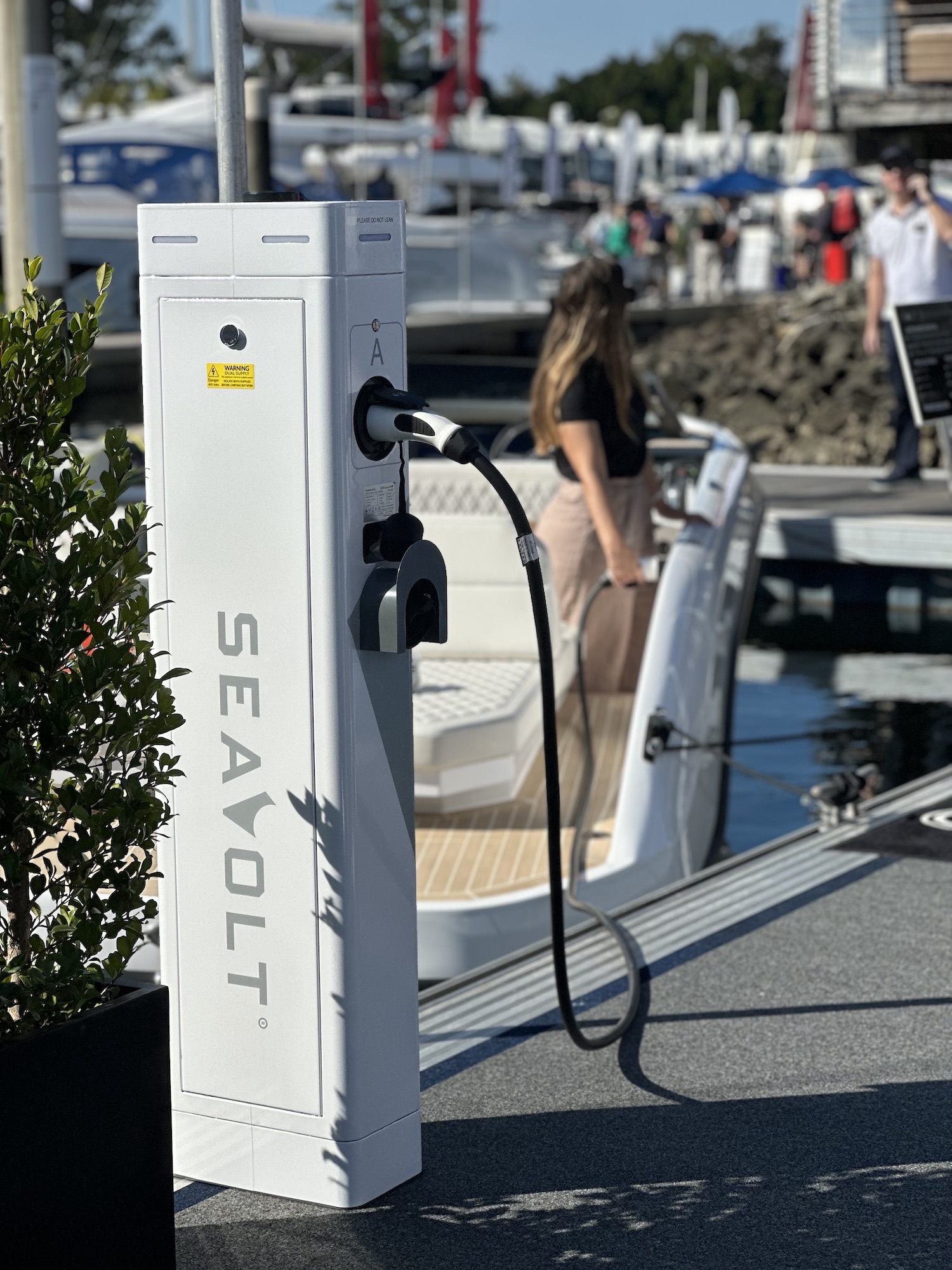 Seavolt: Pioneers of Electric Charging Networks
In the wake of the electric revolution in boating, Seavolt is leading the charge by building electric charging networks across ports and waterways globally. Their mission is to prepare boat owners, retailers, marina owners, commercial operators, councils, and state governments for the era of zero-emission vessels. Seavolt offers a comprehensive range of zero-emission charging solutions, from small boat owners to large ship operators, sourcing certified 100% renewable electricity and incorporating off-grid solar and battery storage systems whenever possible. This dedication to sustainable energy aligns seamlessly with our commitment to reducing the carbon footprint of our boating experiences.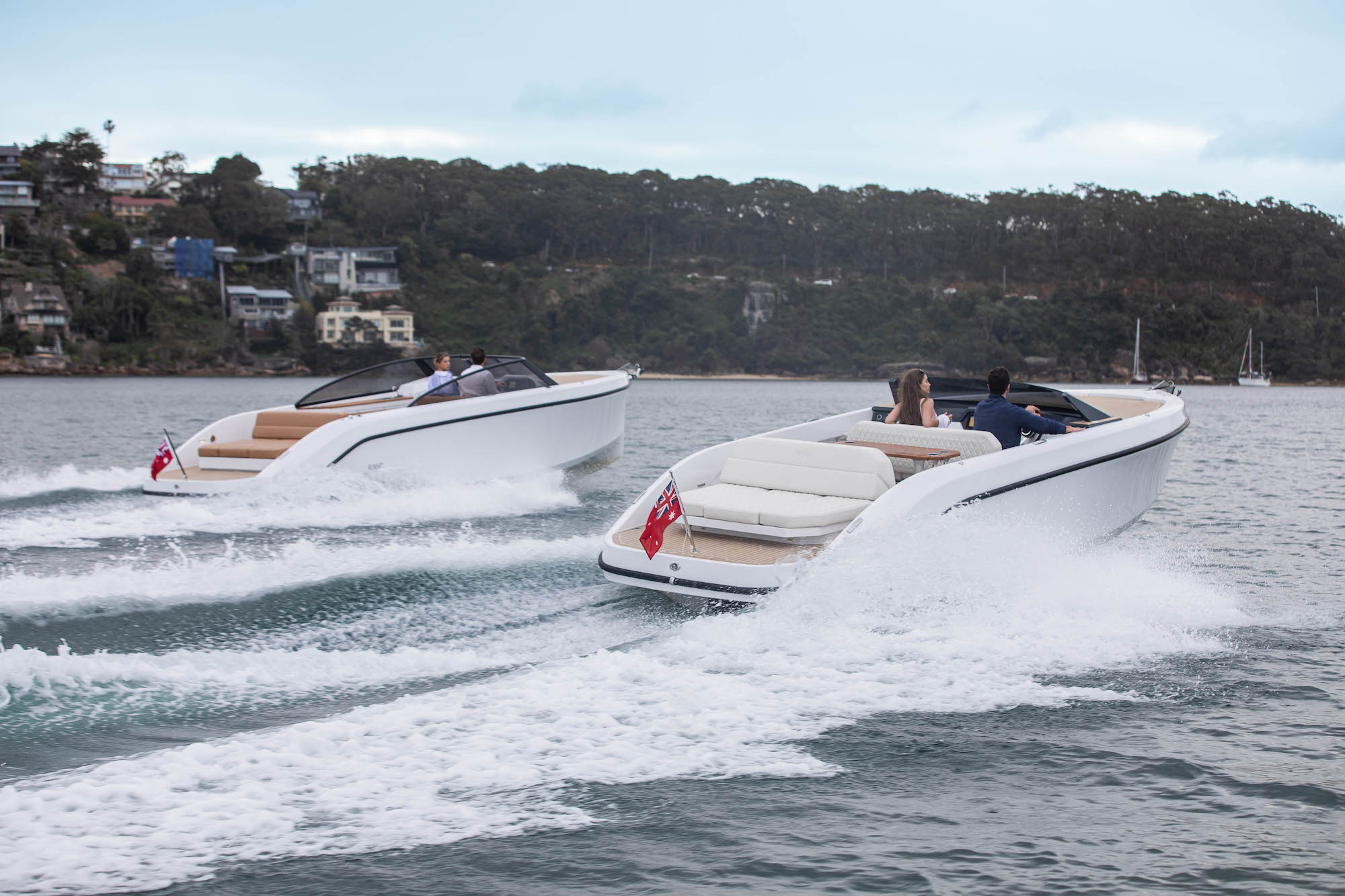 Eyachts' Electric Fleet:
At Eyachts, we're not just following the wave of change; we're leading it. Our commitment to sustainability and innovation is evident in our impressive lineup of electric boats, namely RAND, Axopar and Greenlines electric and hybrid ranges. Explore some of our remarkable offerings:
RAND Boats – Shaping the Future of Electric Boating:
With a fleet of 100% day boats on offer, RAND is leading the way in the world of sustainable boating with a mission to be the most eco-friendly mainstream boat brand on the market. With a range of sleek designed vessels using cutting-edge technology, and eco-friendly operation, it represents the future of electric boating. With an electric RAND 23 MANA for sale at our Quays office and our first fully electric RAND 27 on it's way, Eyachts are truly embracing the eco-revolution in more ways than one.
Axopar 22 and 25 – Electric Efficiency Meets Exhilaration:
The Axopar x Evoy series combines electric efficiency with exhilarating performance. These boats are a testament to our dedication to providing eco-conscious options without compromising on the thrill of boating.
The Axopar 25 just secured an award at the Gussies Electric Boat Awards, for "Production Electric Boats: Up to 8m / 26ft" category, marking a significant milestone in the transition towards electrification and sustainable boating.
Greenline Hybrid – Redefining Sustainable Cruising:
The Greenline Yachts range is all available in Hybrid, which exemplifies sustainable cruising at its finest. These vessels blend the power of electric propulsion with traditional boating, offering a harmonious balance between eco-friendliness and adventure.
With Seavolt's electric boat fast chargers, The Quays Marina's sustainable focus and Eyachts' cutting-edge electric fleet, we are happy to be partnered with businesses at the forefront of a profound transformation in the boating industry. Together, we are actively participating in a new era that values sustainability as much as the joy of sailing. As more marinas across Australia embrace similar technologies and more manufacturers pivot towards eco-friendly options, we can anticipate cleaner waters and bluer skies on the horizon.
For those docked at Church Point or considering a visit, we invite you to drop by our Pittwater office. Let's engage in a conversation about how you can be a part of this green revolution and sail into a sustainable future.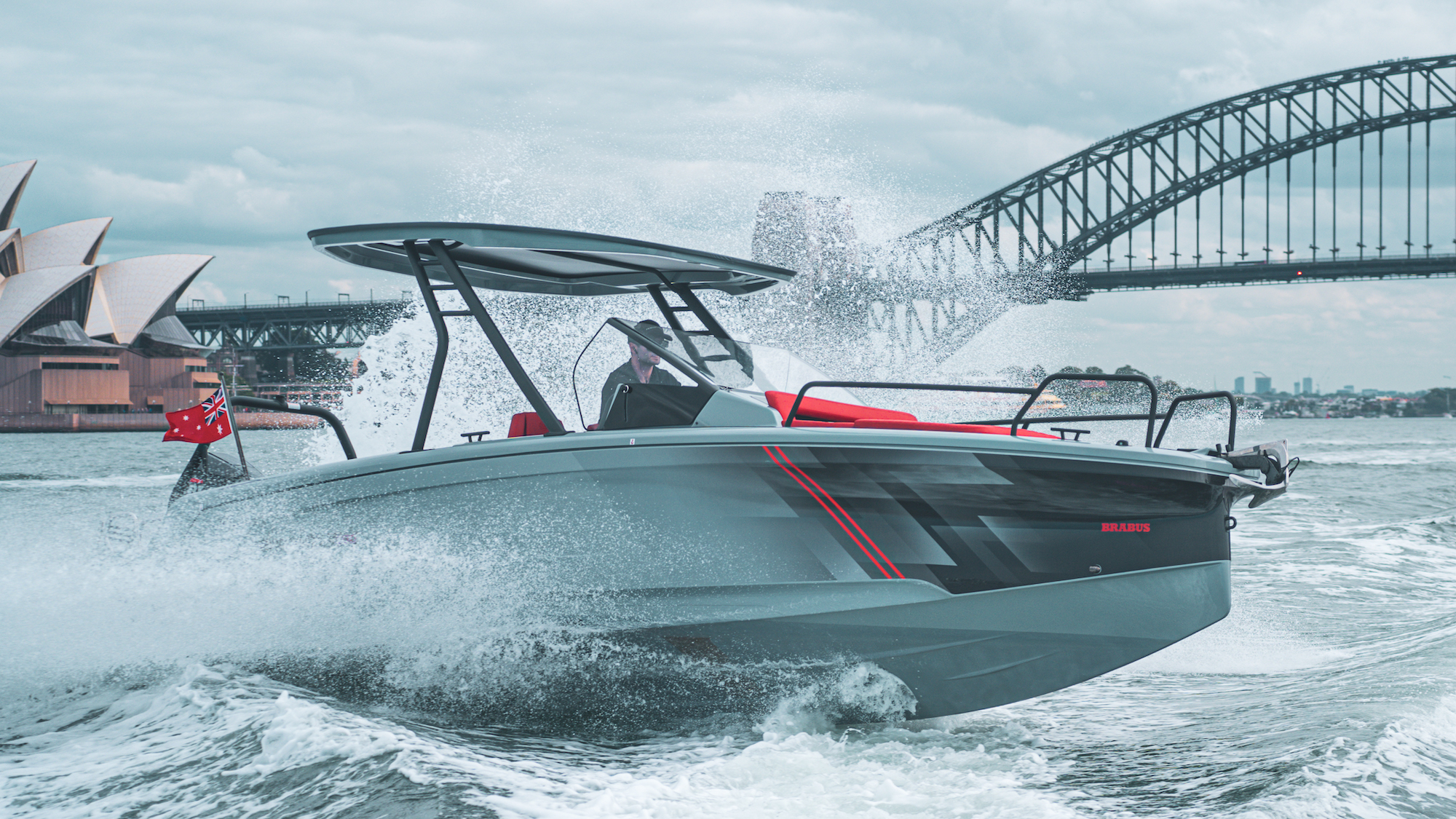 The pursuit of speed, agility, and pure exhilaration knows no bounds, join us on a speed and performance test onboard the BRABUS Shadow 300 with Joe Fox.
read more