VERSATILE CABIN ADVENTURE BOAT
PRE-LOVED |
#22952 | AFT CABIN | STERLING UPHOLSTERY | AVAILABLE NOW | $249,000
This Axopar 28 for sale is perfect for Australian waters. It features a spacious, bright and comfortable cabin with wide sliding doors and a large sliding canvas roof. The sofa inside the cabin converts into a double bed.
This highly adaptable model has ample space for fishing and other activities on the aft deck and a large social area on the foredeck that can be quickly and easily converted into a sun bed or a seating and dining area. It also incorporates a stowage space with optional toilet and sink in front of the helm.
Whether for cruising, fishing or adventure travel, the Axopar 28 continues to be the most versitile vessel in class on the market. 
LOCATION
Sydney, Australia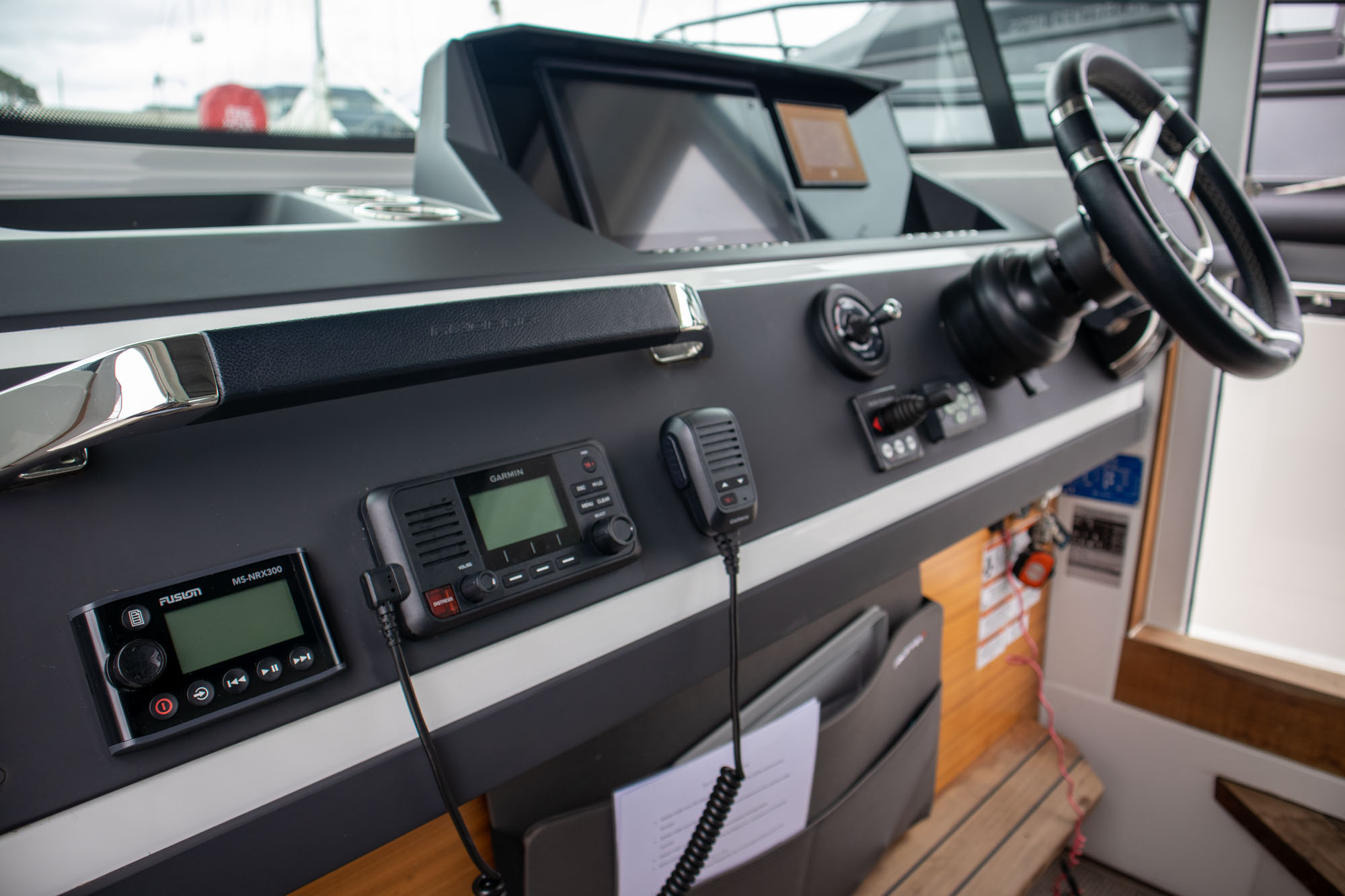 Motorboat & Yachting – January 2022
Bear Grylls invites MBY editor Hugo Andreae to join him and Aldo Kane on an attempt to circumnavigate the Isle of Wight on an Axopar 28 and a pair of jetskis during a Force 9 gale.
Boote Magazine – March 2020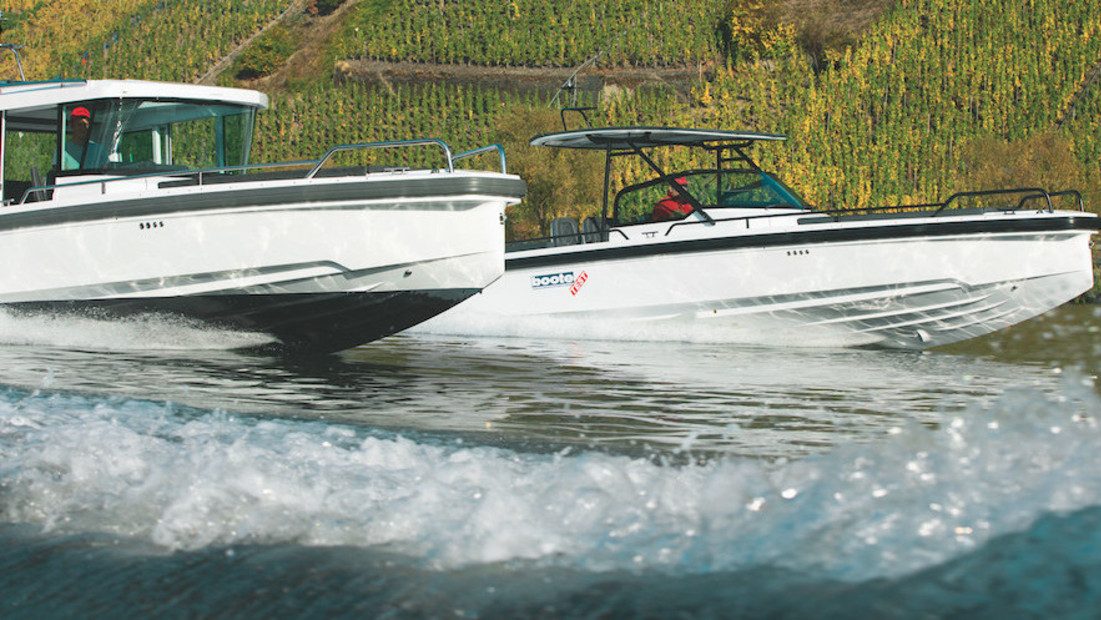 A comparison of the Axopar 28 Cabin and T-Top models. Both models have an identical hull. Expansion and motorization make the difference between the 28s and we look at the details.
Club Marine – January 2020
Axopar turns to the automotive high performance aftermarket tuning company BRABUS to up the wow factor on the 28 T-Top.
With the Axopar 22 Spyder, 28 T-Top and 37 Cross Cabin all lined up at our office at the Spit the team could not resist a cheeky burn around the iconic Sydney Harbour.
When taking out the boat he further discusses how to optimise the trim and why Axopar is the ultimate performer on the water.
read more