BRABUS SHADOW 900 XC LIMITED OFFER
Fully enclosable for all weather conditions, but still perfect for warm sunny days
The 2020 Red Dot Award winning BRABUS Shadow 900 range now expands with the ultimate crossover. The distinctive looking BRABUS Shadow 900 XC Cross Cabin is the latest incarnation of this dynamic and highly accomplished 37-foot range of super-boats, following in the footsteps of the incredibly well-received BRABUS Shadow 900 Sun-Top and Spyder versions launched earlier in 2020.
This model combines the functionality, ease of movement, social outdoor spaces and versatility of outboard walkaround centre-consoles combined with a spacious, fully enclosed weather proofed comfortable cabin. Just like a well-designed, luxurious, high-performance 4×4 for the road, the all-weather capable, 'full-enclosed' Shadow 900 XC Cross Cabin could easily be referenced as a luxurious 'Sports Utility Vehicle' made for the sea.
Endowed with true 'go-anywhere' characteristics, while at the same time offering an extremely convivial environment, with comfortable, raised seating for seven people in the cockpit that effortlessly cossets occupants in the sophisticated luxury and bespoke detailing renowned of a BRABUS.



Motorboat and Yachting – June 2020
The Brabus Shadow 900 is based on the all-new Axopar 37, but by the time German tuning specialist has given it the full work over it's a very different beast.
Hiconsumption – June 2020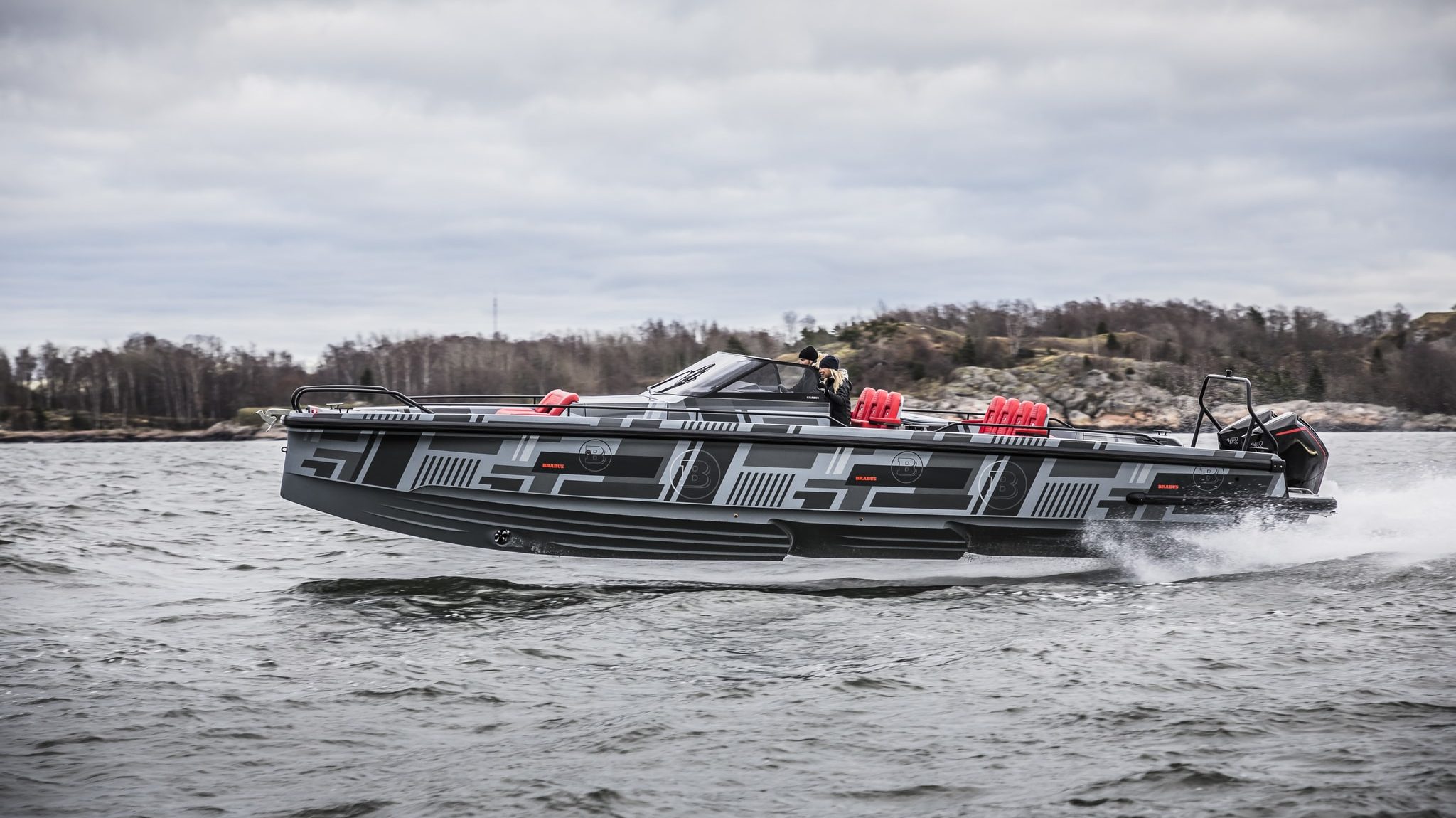 The prestigious German's BRABUS Marine have now revealed an even more elite offering in 2020, with the all-new BRABUS Shadow 900.
Robb Report – May 2020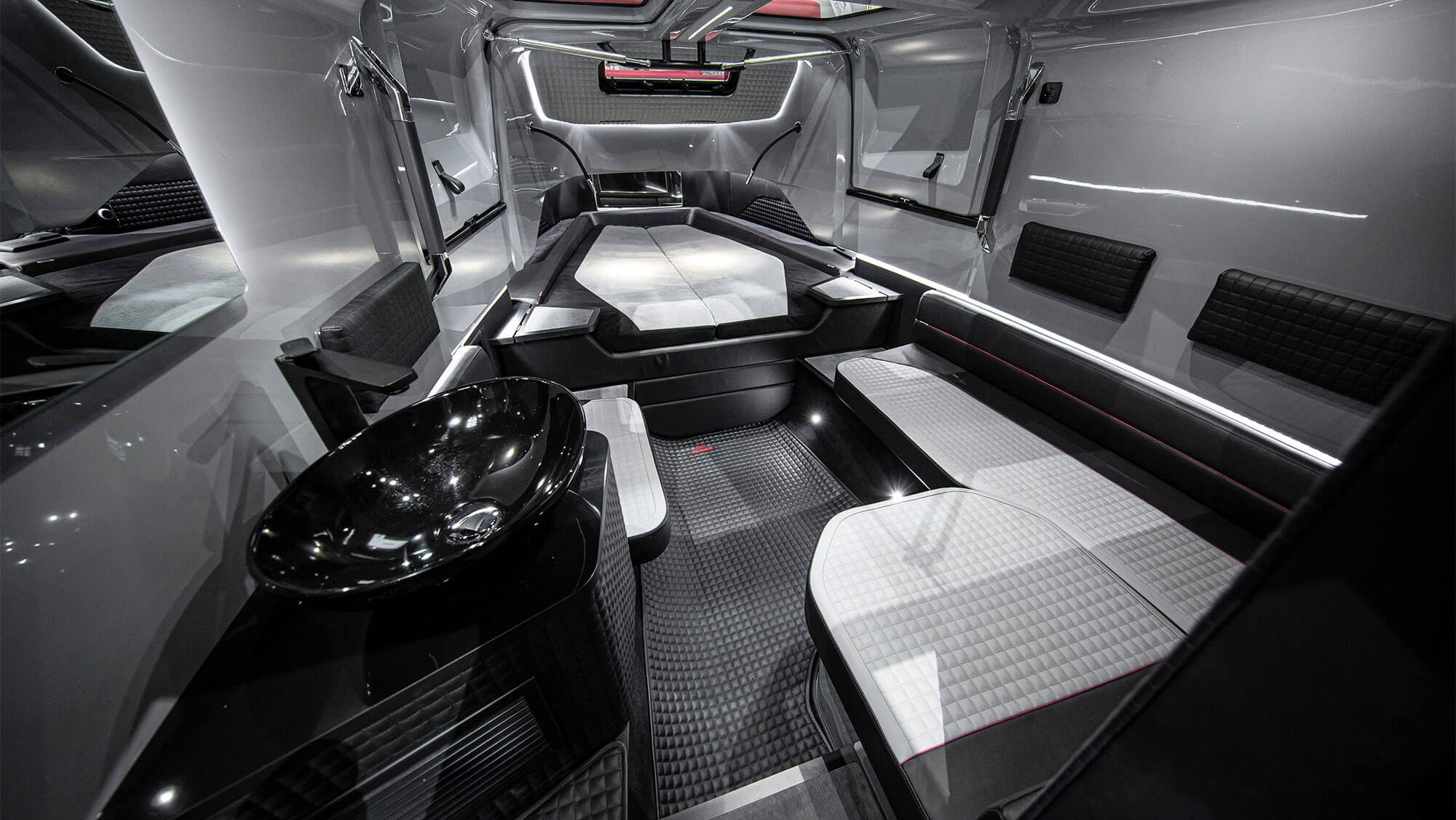 The menacing gunmetal cruiser, known as the BRABUS Shadow 900 Black Ops, looks as though it's come straight from Batman's secret lair and has the superpowers to match.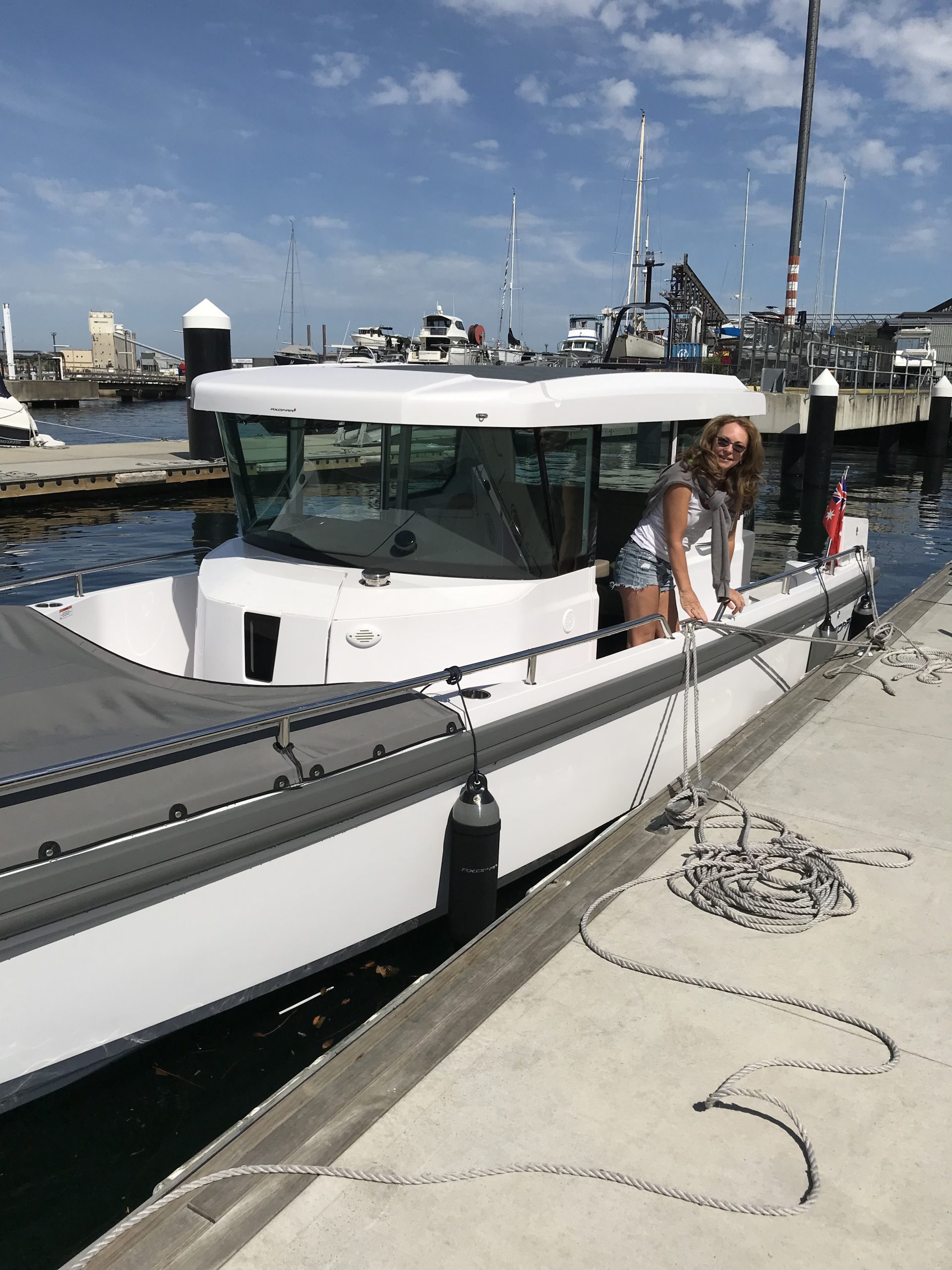 Georgie found the Axopar 28′ despite its length a well designed boat that could easily be skippered single-handedly, claiming "The Axopar is so easy to handle I can head out at any time in any condition." Georgie refers to her Axopar as a "Sexy sports car. A convertible with opening doors and roof which allow full control of the amount of sun and wind one experiences."
read more