A new icon of the sea has NOW SOLD
This is your chance to own the first Pardo down under!
The Pardo 43's magnificent cockpit has the volume of a 60 footer and features an alfresco dining area for 8 to 10 people. The entertainment doesn't stop there, this area also hosts an hydraulic toy storage unit so your guests will experience real enjoyment on the water.
Stepping inside you will notice that the interior is 50% bigger and more spacious than any other luxury walkaround dayboats.
Performance and speed distinguish the new Pardo 43 thanks to a careful study of hull shape and engineering, giving this yacht supreme offshore and inshore handling.
Pardo 43 was designed for a sophisticated owner, which appreciate high quality, top design, luxury and comfort, stepping aboard it is clear every fit and finish has an Italian flair.


Let us know what you are interested in and a member of our expert team will contact you shortly.

Club Marine – December 2020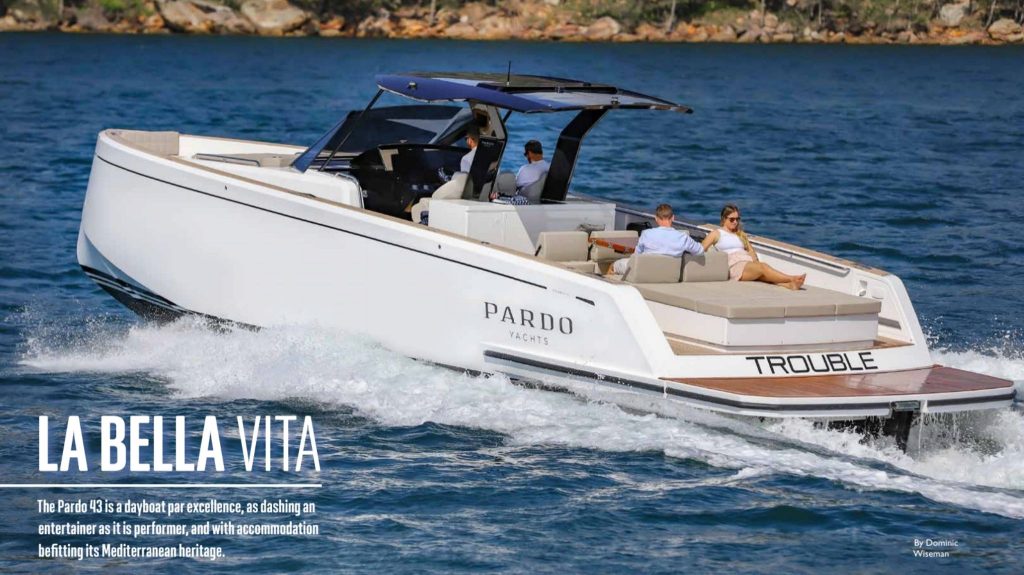 "The Pardo 43 is a dayboat par excellence, as dashing an entertainer as it is performer, and with accommodation befitting its Mediterranean heritage," Dom Wiseman.
Tradeaboat – January 2021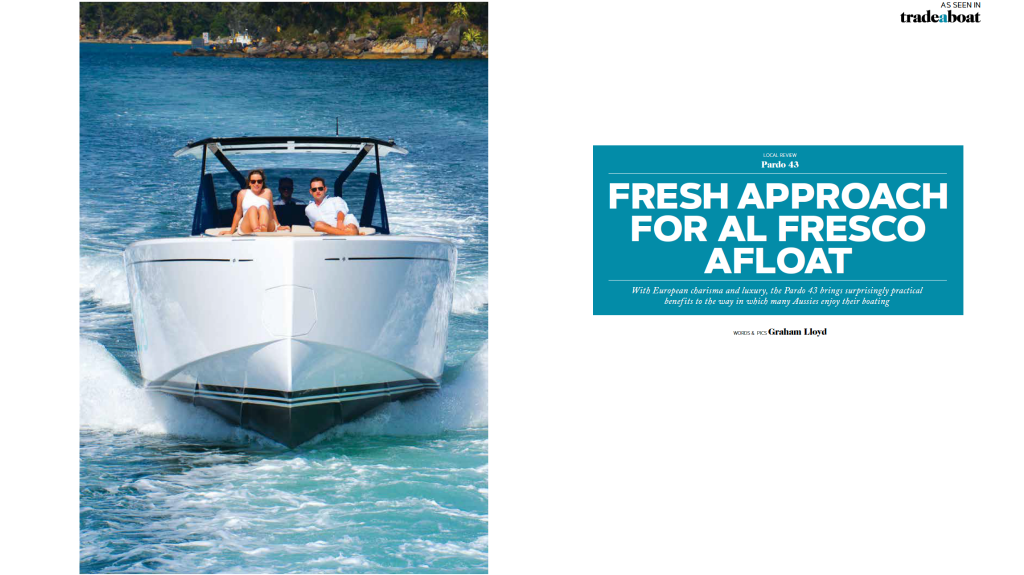 With European charisma and luxury, the Pardo 43 brings surprisingly practical benefits to the way in which many Aussies enjoy their boating.
Club Marine – December 2020
Dom Wiseman is on the Pittwater aboard the Pardo 43, a new European day boat that combines innovative design features with a very social layout.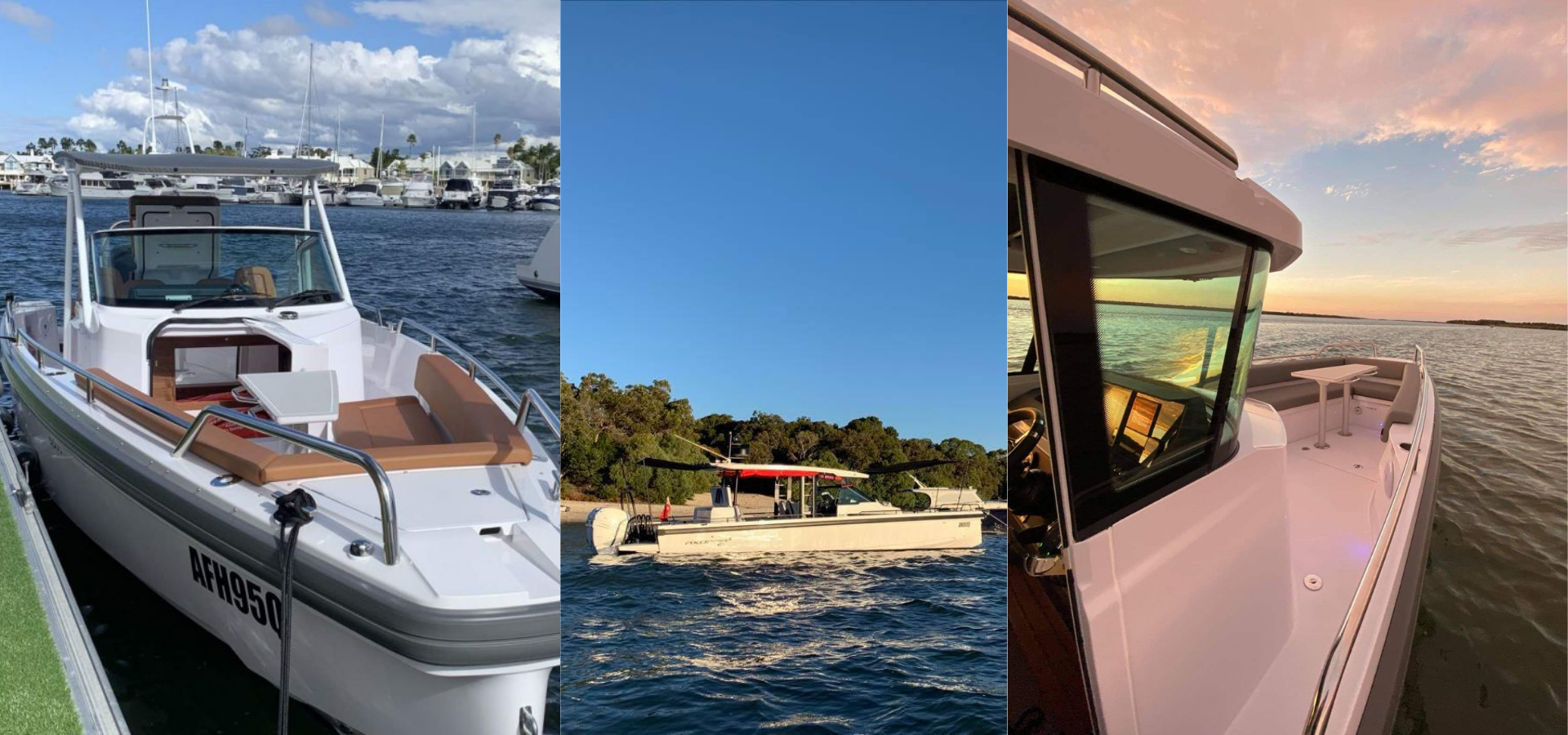 Dave owned his 28 T-Top for only 6 short months before upgrading to a 37 Sun Top and now with a 28 Cabin, so I think it is safe to say he has a bit of experience with Axopars. We thought he would be the perfect person to talk to about the various models, likes, dislikes and the adventures they have taken him on.
read more