Eyachts is the exclusive Australian and New Zealand dealer for leading brands of European dayboats and motor yachts; Axopar, BRABUS Marine, Pardo Yachts, Greenline, Sirena Yachts and Vanquish…
At Eyachts, we are driven by innovative and ever-changing boat design, constantly scouring the world for the latest unique and leading-edge yachts. Every time we add a new range to our collection, we consider every aspect of the design and build in minute detail….but we make our final choice based on whether we get that heart-racing moment of excitement when we jump on board.
Peter Hrones (Eyachts Director) with over 30 years boating experience, has brought some of Europe's best boats to our shores and personally visits each brands factory regularly to ensure that the highest safety standards and quality are maintained.
We pride ourselves in offering the perfect vessel for everyone, no matter what their lifestyle or desires. Our primary goal to bring high-end yachts which are well suited to our incredible but also challenging waterways so that more Australians and New Zealanders can experience the best in boating and escape the ordinary.

THE ADVENTURE AWAITS
The fastest-growing day boat company. Whether you are a seasoned and experienced boat owner or new to boating life, there is an Axopar model for every kind of adventure. The highly versatile boats can be adapted to suit your purpose, your people and your environment.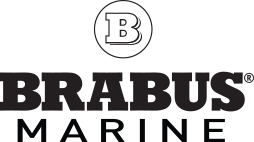 REDEFINING LUXURY DAY BOATING
A new cutting edge alliance between Finnish boat builder Axopar and high-performance automotive producer BRABUS. Brabus Marine focuses upon premium products for an elite clientele and you can be assured of owning one of the most unique and eye-catching boats on the water.
ENJOY RESPONSIBLE BOATING
Greenline Yachts are created for boating enthusiasts that want to cruise in comfort and luxury, whilst minimising their impact on the environment. The sophisticated approach to design, coupled with the latest technologies has produced a range of liveaboard boats ranging in size from 10 metres to 21 metres in length.

FEEL THE POWER
Cutting edge technology, design, elegance and quality come together in an iconic Italian made yacht. Stand out from the crowd as you cruise with speed and smoothness. The Pardo range offers a selection of walkaround day boats and cruisers to meet the demands of a discerning and sophisticated yachtsman. 

FORM AND FUNCTION MEETS STYLE
Sirena Yachts offer advanced engineering and functionality that does not compromise the sleek look and feel of the boat. The modern and futuristic semi-displacement hull offers high top speeds and very efficient and economical cruising speeds.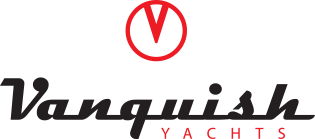 NOT FOR EVERYONE
Vanquish Yachts 11 to 80ft range are all hand-built and custom made with choices of engines from twin or triple outboard, or inboard propulsion, different hull designs and options for open, t-top or wheelhouse, as well as, finishing, upholstery colour and internal layout.