2022 AXOPAR 37 CROSS CABIN FOR SALE 
ALL-WEATHER ADVENTURE BOATING
PRE-LOVED | 2022 |
#66154 | WET BAR | SANDSTONE UPHOLSTERY | AVAILABLE NOW | $550,000
THE ULTIMATE CROSS OVER, LIKE NO OTHER BOAT.
This awesome Axopar 37 is ready and available now for her new owner, currently located in Pittwater. Only 46 engine hours, boasting a full service history and anti-foul completed in April 2023. No work required for your next summer boat, delivery options available Australia Wide.
The new and improved model Axopar 37 X Cabin is the boat you have been waiting for. From a reshaped hull offering less friction and better handling to rounded aft windows in the cabin offering better visibility and a more spacious feel, there are 380 good reasons why this new model is so special.
The fully enclosable cabin with twin large sliding doors and a sliding canvas roof, combined with the hulls responsive handling, comfort and safety make the Axopar 37 XC ideal for Australian and New Zealand weather and sea conditions.



Fill in the details and we will send you the pricelist shortly.
VIRTUAL TOUR
(not actual vessel)
WALKTHROUGH
(SIMILAR VESSEL)
PERFORMANCE REVIEW
(SIMILAR VESSEL)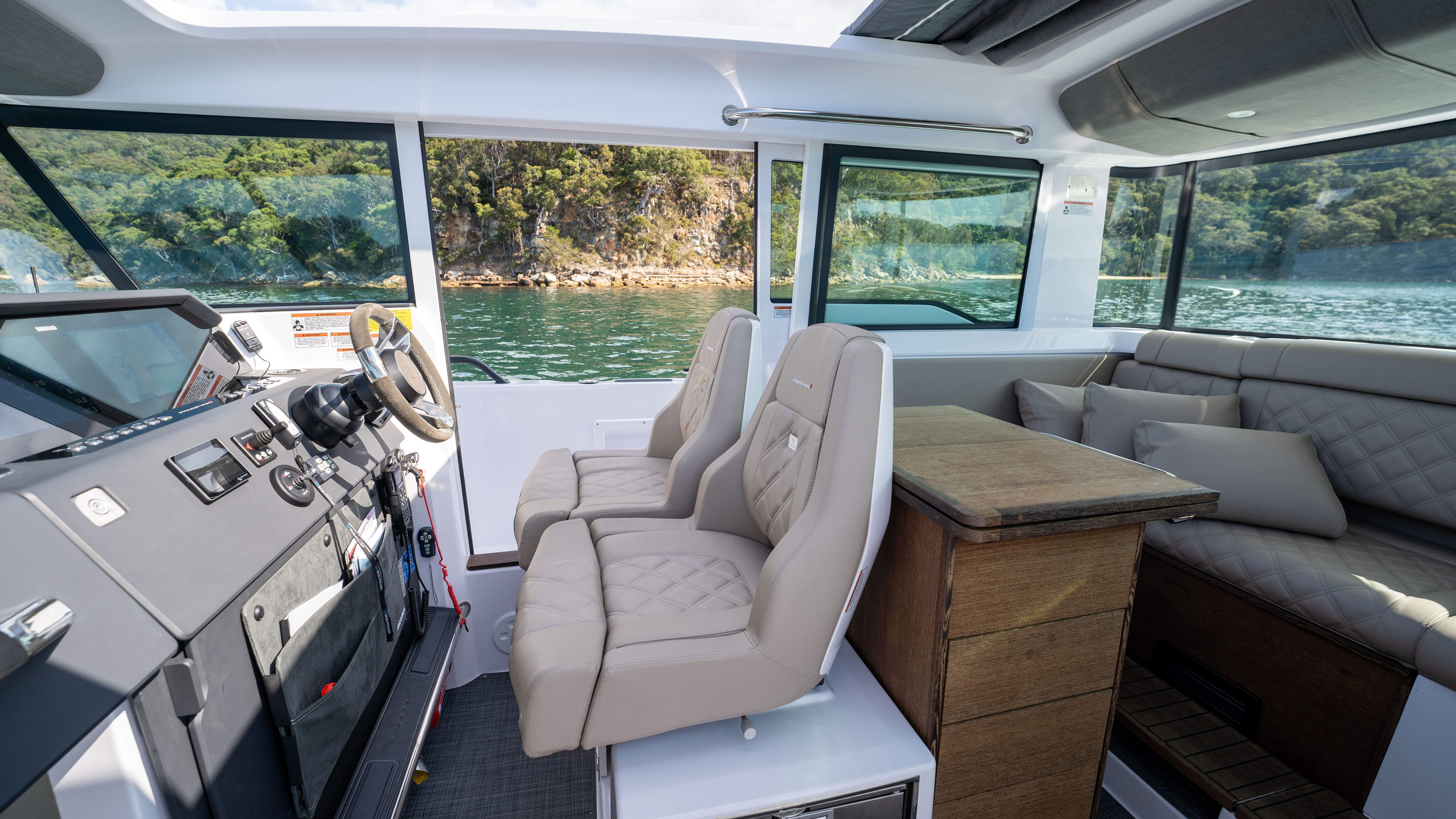 Nordic Noir – March 2023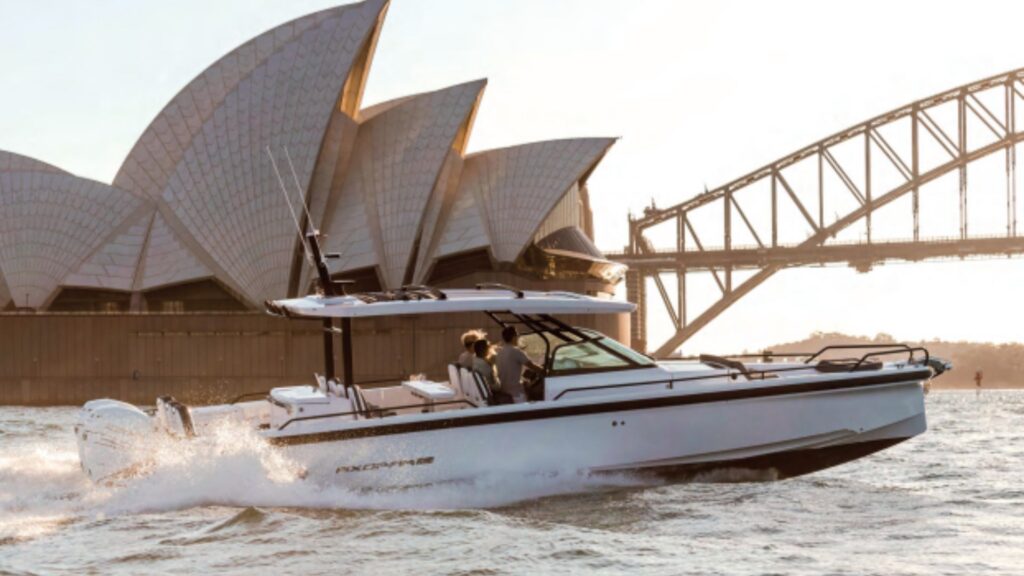 Axopar spearheaded the explosion in the sport dayboat segment and has spawned a raft of near copies. Even so, wonders Scott Alle, does the Axopar 37 Sun-Top maintain and improve on what's been a winning formula so far?
Center Consoles Only – September 2020
The guys at Center Consoles Only met up with Nautical Ventures and went out to test the Axopar 37 Cross Cabin in sunny Florida. Take a peek at what they thought.
Boat International – September 2020
After easing out of Miami's boat traffic, Axopar's 37 Revolution (in its Cross Cabin version) is poised at the edge of Biscayne Bay's open water: her captain is getting ready to let her rip. I plant myself in a helm chair and brace myself for the thrills sure to come from this 90km/h machine…..
Explore the Grand Opening of Eyachts and Carbon Yachts' Sydney Showroom in Warriewood. Join us for a glimpse into the luxury and innovation that unfolded as industry friends, clients, and enthusiasts celebrated this remarkable event. Discover the future of luxury yachting in this event recap.
read more