PRE-LOVED | 2018 | #12852
DEPOSIT TAKEN
This much-loved Axopar 24 HardTop is hitting the Australian market. Well kept on a trailer inside since new, this MY 2018 Axopar is ready for you to drive it away…
Currently located in South Australia with transport options available, if you have been searching for a rare gem like this, this could be your opportunity. 


MAX SPEED RANGE
35-40 kts

Powerboat & Rib – January 2021
In an industry where existing hulls often get tweaked or stretched to create something new, it is pleasing to see a new design whose performance on the water vindicates the R&D invested in it. As a result, I suspect the Axopar 22 will make a big impact, not just because of the point-and-shoot driving experience it offers, but because in its various guises it will appeal to a wide audience ‒ not least due to the price tags.
Powerboat & Rib – December 2020
Join PBR on an exclusive walk through of the all new Axopar 22 Spyder and X Jobe Revolve Edition.
Boote Magazine – March 2020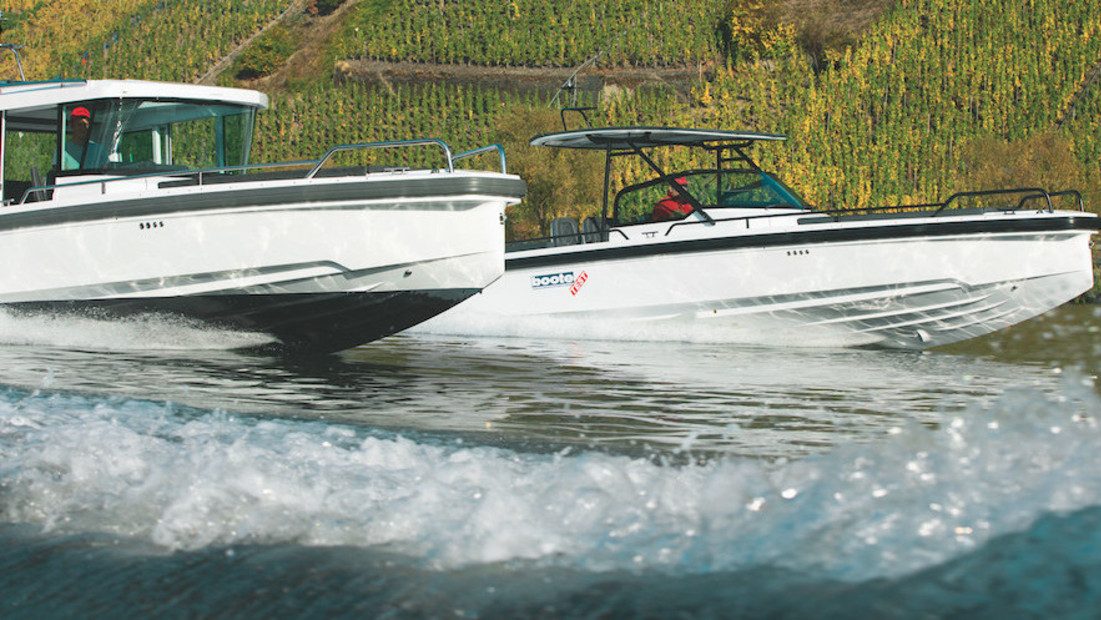 A comparison of the Axopar 28 Cabin and T-Top models. Both models have an identical hull. Expansion and motorization make the difference between the 28s and we look at the details.
Whether you are seeking a quiet oasis or the thrills of travelling around Sydney Harbour at over 50kts you cannot go past the Axopar 37 Cross Cabin.
In this video, the team went whale watching offshore and swam with the sealife at Castle Rock.
read more