2017 | #9030

| WetBar | Meteor
The Original Axopar 37 T-Top is now brought to the Australian market.
This well presented Axopar 37 T-Top has just had a birthday, with the service team from Vesseltec working with the owner to ensure the new owner is extremely pleased with the presentation of this fabulous model.
Feel confident in the twin 350hp Mercury Outboards with 270 hours on the engine and kept in covers from handover.
This Axopar 37 T-Top is currently located in Pittwater Sydney and available for virtual tours, due to Ebrokerages national network, this boat can be delivered Australia wide. The demand for Axopars is extremely high, this opportunity to own an Axopar 37 this summer will not last long!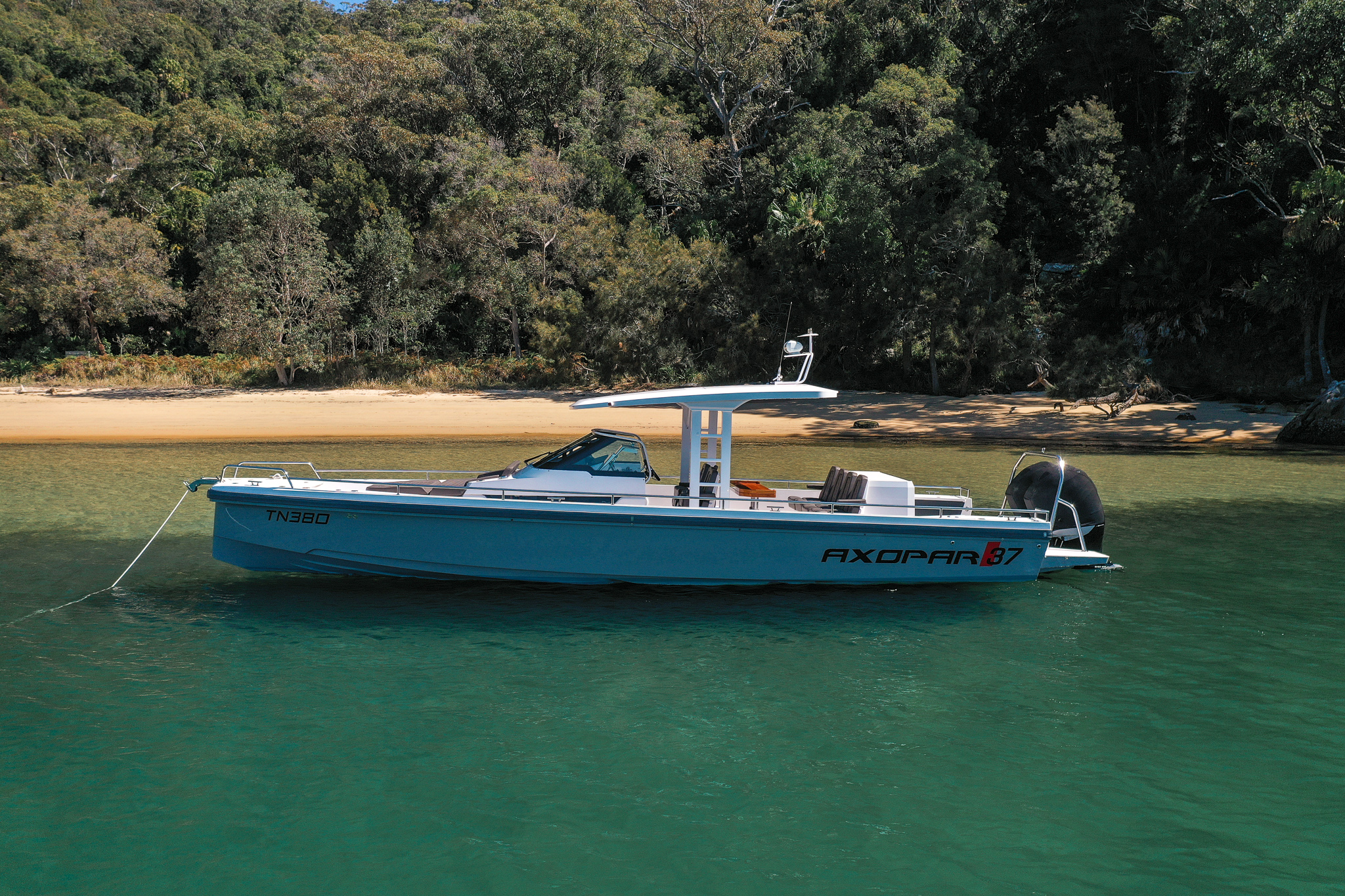 Center Consoles Only – September 2020
The guys at Center Consoles Only met up with Nautical Ventures and went out to test the Axopar 37 Cross Cabin in sunny Florida. Take a peek at what they thought.
Boat International – September 2020
After easing out of Miami's boat traffic, Axopar's 37 Revolution (in its Cross Cabin version) is poised at the edge of Biscayne Bay's open water: her captain is getting ready to let her rip. I plant myself in a helm chair and brace myself for the thrills sure to come from this 90km/h machine…..
Kempers Watersport – July 2020
An indepth video tour, test and review of the new Axopar 37 Sun Top model including discussion of all the options available.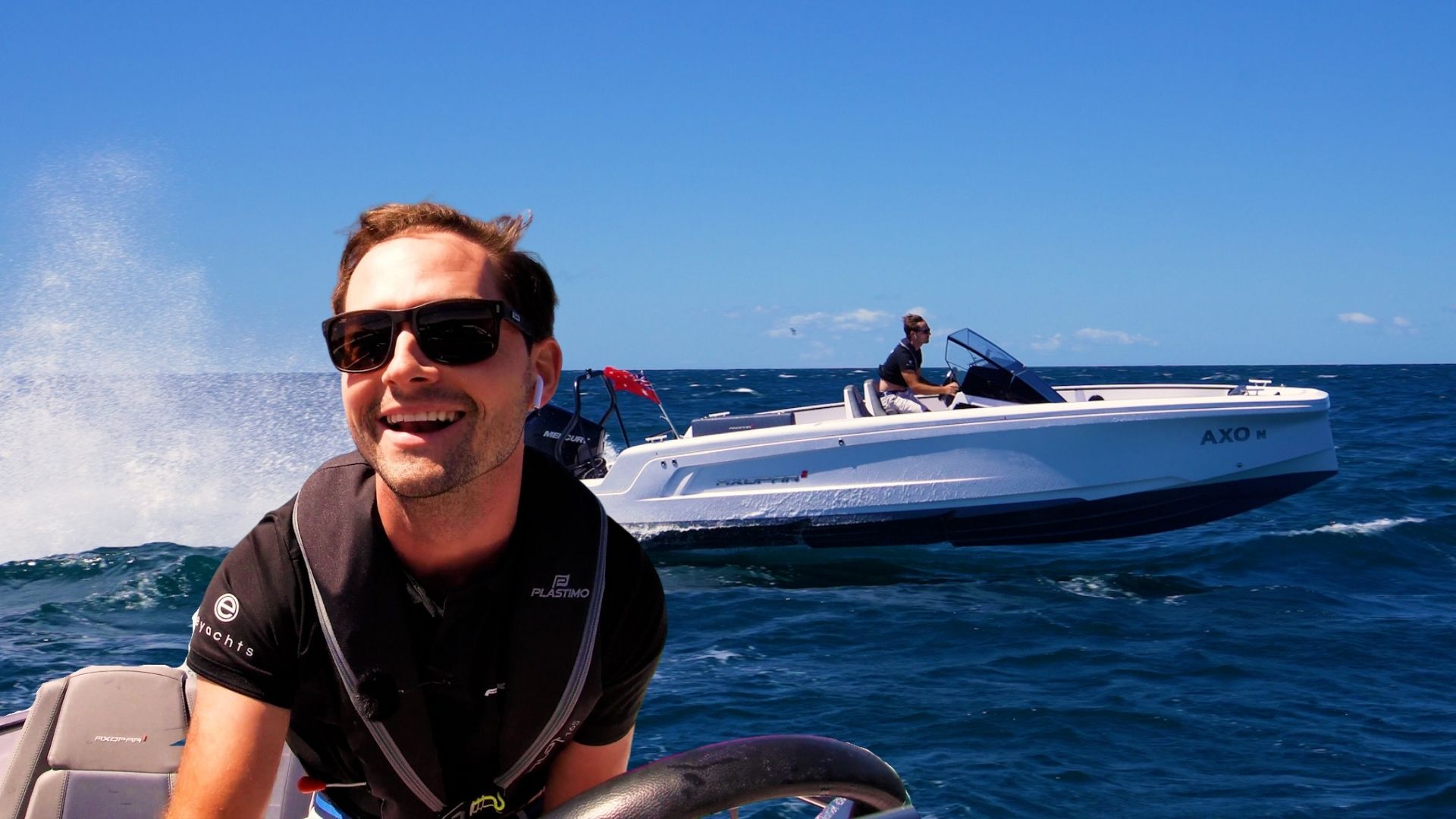 Joe Fox tests the Axopar 22 in the conditions it was made for!
If you know Sydney Heads you would know that this area is known for having turbulent seas. Combine a 1.5-2 metre southerly swell with a 30kt westerly and you have the type of mess that will really put this 22 ft dayboat to the test!
read more